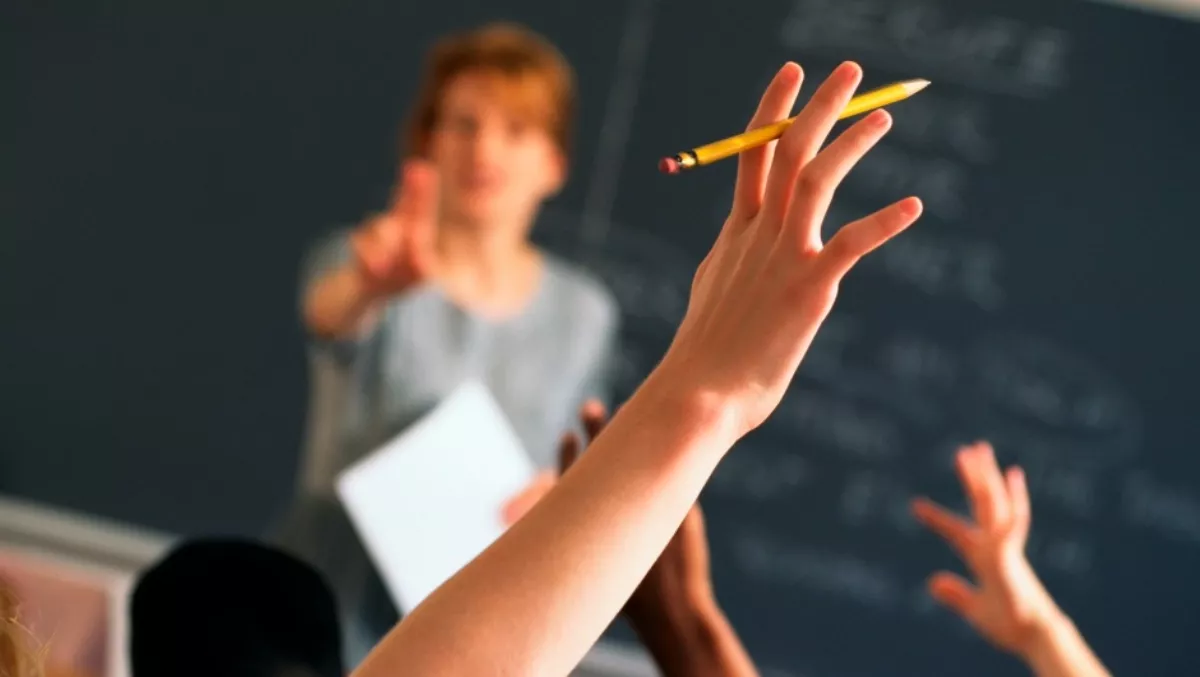 New Zealand teachers are super satisfied with their jobs, study finds
FYI, this story is more than a year old
Overwhelmingly, New Zealand teachers are confident and satisfied with their jobs, according to new research by OECD, the Organisation for Economic Co-operation and Development.
The research shows 89% of New Zealand's Year 7-10 teachers think the advantages of the job clearly outweigh the disadvantages. This compares with an average of 77% in the 35 countries surveyed in the OECD's Teaching and Learning International Survey (TALIS).
Teacher job satisfaction consists of satisfaction with the profession and satisfaction with the current work environment. It is also associated with student achievement, as it plays a key role in teachers' attitudes and efforts in their daily work with children.
These results are particularly pleasing, according to the Ministry of Education, as a number of OECD studies have linked high teacher job satisfaction and self-efficacy ratings with improved student achievement.
The Ministry has analysed the results of the study, focussing on teachers' job satisfaction and self-efficacy - the belief in their ability to perform well at work.
In the TALIS questionnaire, teachers were asked, "In your teaching, to what extent can you do the following?" and could choose one of four responses for each item: 'Not at all', 'To some extent', 'Quite a bit' or 'A lot'. Individual items for self-efficacy can be grouped into three aspects: efficacy in classroom management, efficacy in instruction, and efficacy in student engagement.
Efficacy in classroom management
Control disruptive behaviour
Make my expectations about student behaviour clear
Get students to follow classroom rules
Calm a student who is disruptive or noisy
Of those surveyed, 94% of New Zealand teachers felt they could "make my expectations about student behaviour clear" either quite a bit or a lot. This is higher than the TALIS average of 91%. For the remaining three classroom management items, New Zealand is similar to the TALIS average.
The New Zealand and Australian percentages are all very similar, as are the comparisons with Finland, with the exception of calming a student who is disruptive or noisy.
This item is the one that teachers are least confident in across all the comparison countries. For this item, 85% of New Zealand teachers are confident in their ability to do this but Finland was quite a bit lower, with 77% of teachers reporting they could do this quite a bit or a lot. New Zealand teachers are more confident about all these items than teachers in Singapore.
According to the Ministry's analysis, overall New Zealand teachers rated themselves at or above the TALIS average, on most aspects of self-efficacy, including classroom management, instruction and student engagement, and in job satisfaction.
More than 2,800 Year 7-10 teachers and their principals at primary, intermediate, and secondary schools around the country took part in TALIS.
Further highlights from the report are as follows:
96% of NZ Yr 7-10 teachers feel they can provide an alternative explanation for students, compared to the TALIS average of 92%, 94% in Australia, 88% in Singapore, and 77% in Finland.
94% of NZ Yr 7-10 teachers feel they can make their expectations about student behaviour clear, compared to the TALIS average of 91%, 93% in Australia, 89% in Singapore, and 93% in Finland.
92% of NZ Yr 7-10 teachers enjoy working at their school, compared to the TALIS average of 90%, 92% in Australia, 86% in Singapore, and 91% in Finland.
89% of NZ Yr 7-10 teachers feel the advantages of being a teacher clearly outweigh the disadvantages, compared to the TALIS average of 77%, 89% in Australia, 84% in Singapore, and 95% in Finland.
86% of NZ Yr 7-10 teachers feel they can help students value their learning,
Related stories
Top stories