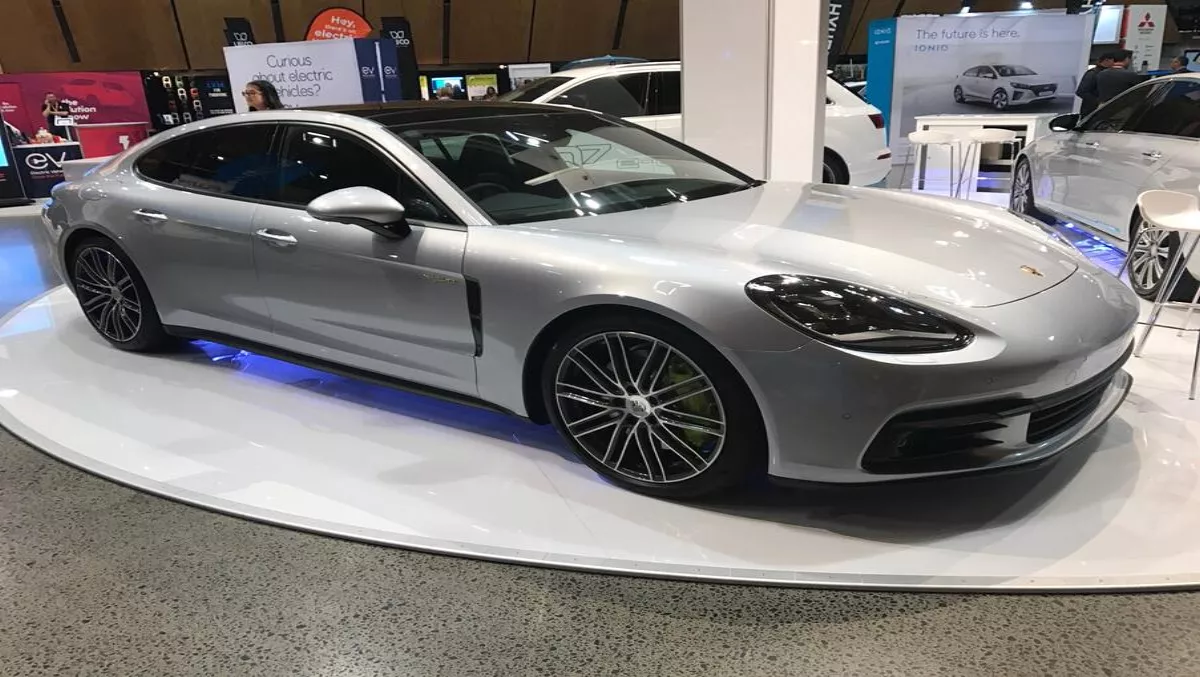 New Zealand's first ever electric vehicle showcase breaks records
FYI, this story is more than a year old
EVWorld NZ, organised by Conferenz, New Zealand's largest conference and exhibition company, brought together thousands of EVangelists and EV enthusiasts for New Zealand's first ever EV showcase.
This gathering, featuring 60 exhibitors with electric cars, bikes and scooters, is the largest to date of EV owners and enthusiasts.
With a record number of visitors, 2,631 over two days, EVWorld NZ reflected the growing popularity of EVs throughout the country, sparked by the Government's announcement last May of its goal to achieve 64,000 vehicles by the end of 2021.
Another record broken at the event was the New Zealand record for most EVs in one place: beating the previous record of 100 vehicles by 59.
Another New Zealand first was the EVWorld NZ Champions Awards, which acknowledged the work of those who are tirelessly 'leading the charge' for the future of sustainable transport.
Among these award winners were Fleet Champions Waste Management New Zealand, whose Sustainability Manager spoke at the Industry Conference on their pioneering effort to deliver sustainable waste trucks running on renewable energy from recycled rubbish.
Innovative initiatives such as these reflect the imperative for the public and private sector to work together to achieve a more sustainable transport future and meet climate change targets.
The two day event kicked off with an industry conference, featuring a panel with politicians from the National, Green, Labour and NZ First parties, who agreed that the way forward for New Zealand's transport future is with electric vehicles, reflecting international attitudes around retiring the traditional petrol car.
Brent Lewers, from Ministry of Transport EV specialist says, "Electric vehicles are the future, but they're already here".
He noted that New Zealand has already exceeded this year's target of 4,000 vehicles, with 4,500 registered to date.
EVWorld NZ was supported by Foundation Sponsor ChargeNet, Principal Sponsors EECA, Hyundai and Vector, and Education Sponsor Wellington Institute of Technology & Whitireia Community Polytechnic.
Elizabeth Yeaman also took the opportunity to speak at the event.
She discussed that there is a major advantage to the use of EVs due to New Zealand's heavy reliance on renewable energy.
Yeaman says, "Operating a EV in NZ will stop 80% of an individual's CO2 emissions. "Every vehicle in NZ could be electric, as we already have the infrastructure to support an all-electric fleet." "Moving toward that 64,000 goal means that one in 10 vehicles will be electric by 2021."
The rate of EV uptake is more than doubling each year as people are become more confident that EVs can meet their needs.
Yeaman continues, "It is cheaper to run, the price is equivalent to 30c a litre of petrol, a lot of people still don't understand that you can simply charge at home. "Moreover charge net is installing fast chargers across the country, this is great because NZ companies are also embracing EVs." "$3 million is on offer to low-emission constable fund, road user charges are exempt to Evs, meaning companies can save up to $20,000 a year."
Related stories
Top stories