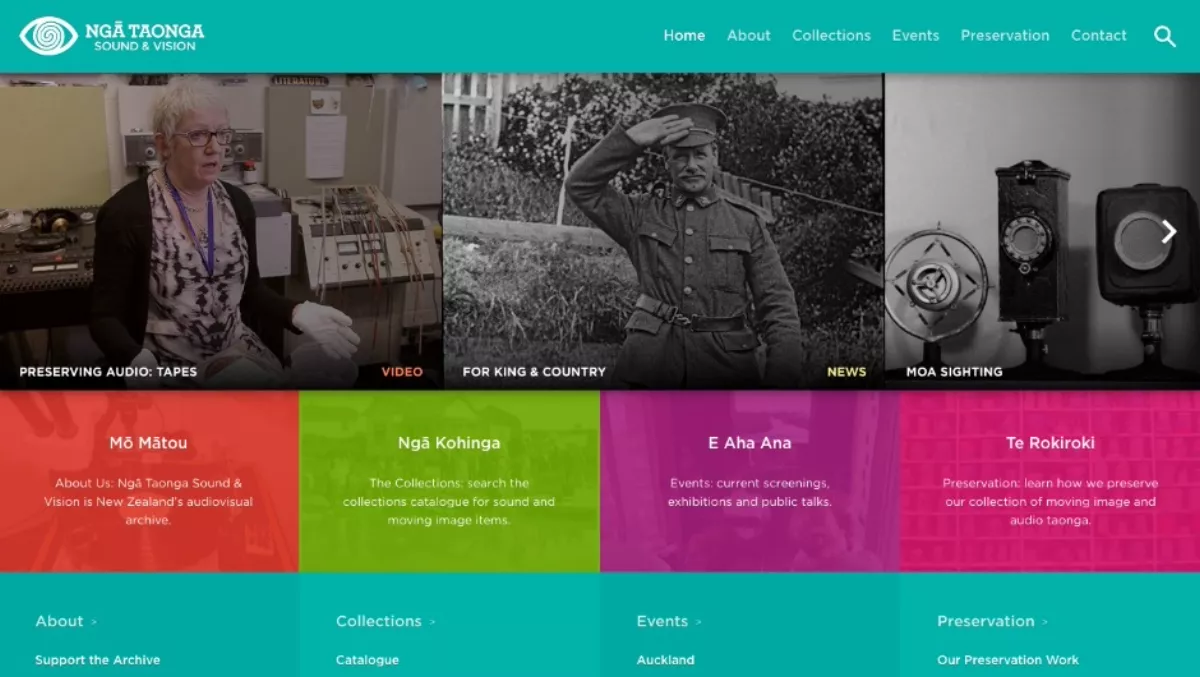 Nga Taonga: Bringing our history into the modern world
FYI, this story is more than a year old
Nga Taonga Sound - Vision has a new website which makes archive film and audio recordings available to every New Zealander.
The website brings the former New Zealand Film Archive and Radio New Zealand catalogues into one place for the first time in a searchable, modern format.
Ngā Taonga plans to add the Television NZ archive, an online education programme and more interactive features in future.
"This is a sign of continued commitment to future-proofing our stories and history, and ensuring all of us can freely access valuable and historic material from the archives," says Maggie Barry, Arts, culture and heritage Minister.
She says, "This important website connects New Zealanders with their heritage in an exciting and accessible way.
"Whether you want to watch a long-forgotten silent film in black and white, old episodes of a certain popular garden show, or listen to the earliest days of New Zealand radio, the website is a fascinating, comprehensive and convenient resource."
To commemorate the new website, Barry officially launched 'For King - Country: New Zealand's First World War on Film', to groups, clubs and educational institutions to loan, free of charge.
The 70-minute long movie tells the story of New Zealand's journey to war and back, from New Zealand soldiers training in Egypt to the armistice and the return home of the Māori contingent.
It includes excerpts from 37 different films from the First World War, including recently repatriated archive footage from Europe, Australia, USA and the UK.
"For King - Country will enable many more people to get a first-hand glimpse of our national experience during the First World War," Barry says.
"Archive film footage like this puts the viewer right in a historical moment in a way other mediums can't emulate," she says.
The new website and more information about For King - Country can be found at www.ngataonga.org.nz