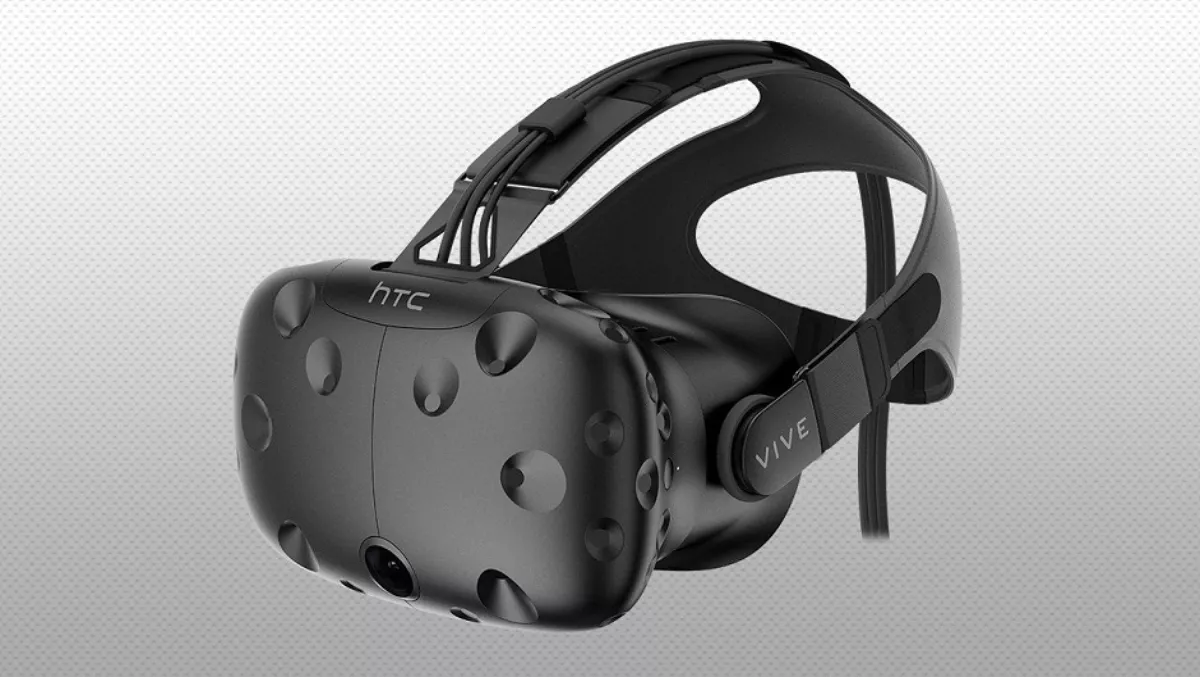 Noel Leeming to help bring the HTC Vive VR headset to New Zealand
By Damian Seeto,
Fri 24 Jun 2016
FYI, this story is more than a year old
Noel Leeming is embracing the virtual reality (VR) realm as the retailer will bring the HTC Vive to its New Zealand stores later this year. Before the HTC Vive goes on sale at Noel Leeming, you are able to try out the device yourself at the retailer's Queen Street store in Auckland. Netguide was lucky enough to give it a go and it's different from playing video games the traditional way. The reason Noel Leeming is embracing VR technology is because they feel it will be the future of entertainment. The hands-on preview not only gives the public a chance to see how good it is, but it also teaches the retailer's employees what VR is capable of. There is still no exact release date to when the HTC Vive will be available to buy at Noel Leeming but it will be out later this year. It should be slightly cheaper than ordering it online where you have to pay extra for shipping from the USA. As for what the HTC Vive is like, our colleague Darren Price already posted his impressions already. As a first-time VR user, I will give you my own two cents to what I thought about the HTC Vive thus far. I initially had several concerns about VR because of three things. I get motion sickness easily, I wear glasses all of the time and my head is small like a child even though I am an adult. Thankfully the HTC Vive is safe to wear and was surprisingly comfortable. The strap was able to fit nicely around my small head and the lenses did not squash my glasses. Not to mention, I did not get sick at all while playing it. It just felt like seeing a really big TV screen. You may need to tighten it a bit as it can sag a little bit during gameplay. The thing you need to be aware of is that you may need a lot of space if you intend to buy a VR headset in the future. Not only will you be moving your head often, but you will also have controllers in front of you too. VR is not something that you can play in a cramped place that's for sure. The HTC Vive's controllers are similar to the PlayStation Move. They have triggers on the back and are comfortable to hold and are very responsive. You mainly need the controller to interact with things in the game world as well as to move. Sadly, there is no treadmill device yet so you cannot use your legs to move around in the game worlds. I only had a chance to experience a small demo called "The Lab". I played a mini-game where I had to shoot down drones and evade their fire. Evading their fire was pretty difficult, but aiming and shooting is a lot of fun. VR adds a new dynamic mainly because things are attacking you from behind too. It allows you to see more and other games will look great in it. Anyway, I was impressed with the HTC Vive and I feel VR could make a huge mark in the technology space in the near future. If you want to experience VR yourself, head on down to the Noel Leeming store in Queen Street as it will be on display until July 4th, 2016.