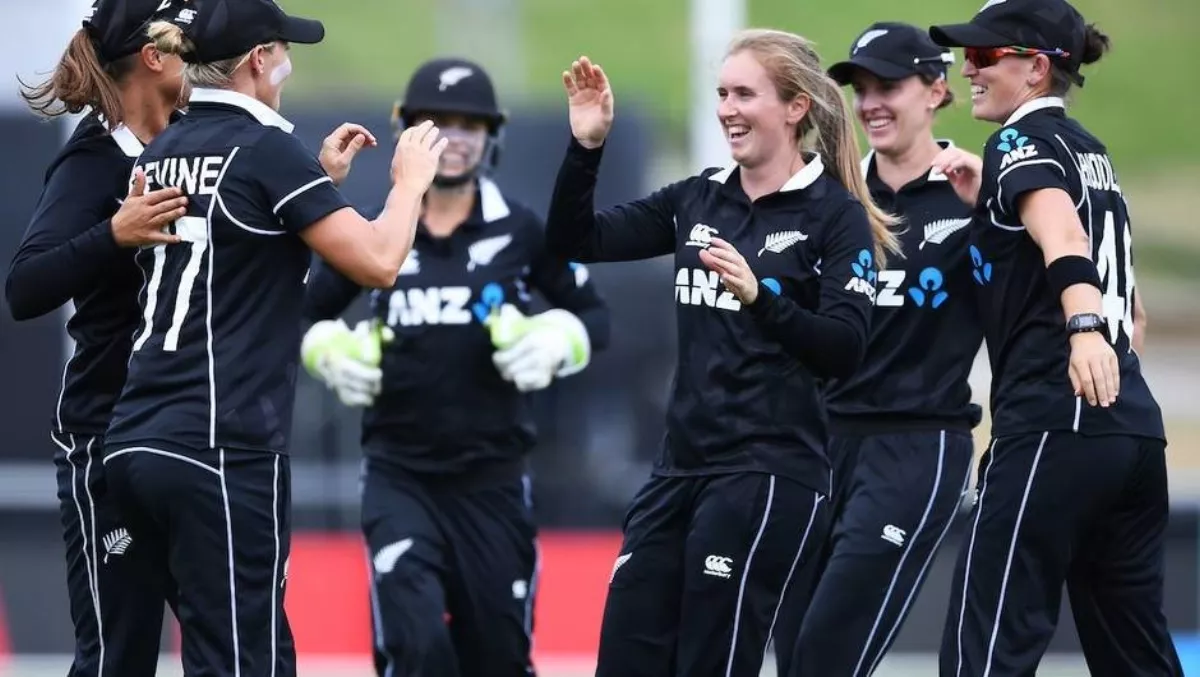 NZ Cricket ups data analytics game with Qrious
FYI, this story is more than a year old
Qrious, a Spark subsidiary, has worked with New Zealand Cricket (NZC) to implement an innovative data and analytics solution for their game and player performance analysis.
The NZC says that the easy access to data and quick turnaround on insights to feedback into training for the Black Caps and White Ferns is at a "whole new level".
NZC's focus on data analysis is in line with global trends, as the market for sports analytics is expected to reach almost US$4 billion by 2022.
To gain a competitive edge ahead of the 2019 ICC World Cup, the Black Caps and White Ferns have implemented a data and analytics solution from Qrious to monitor and improve game strategy and player performance.
As well as improving performance analysis for the Black Caps and White Ferns, the technology also enables NZC to more effectively assess the performance and strategies of international sides' previous matches.
These insights help to predict future performance, inform players what to look out for, and influence their own tactics to counter specific opponent plays.
When originally faced with a time-consuming data collection process that slowed down the analysis, NZC challenged Qrious to help them optimise and streamline their data processing so they could leverage more insights, more quickly, from their vast reserves of player and game data.
"The quality, quantity and sheer speed of processing provided by Qrious' data automation have freed up NZC's performance analytics team to focus less on data collation and more on drawing critical insights to feedback to coaches and players," says Qrious CEO Nathalie Morris.
NZC performance analysis manager Paul Warren says that data analysis had always been a time-consuming and highly manual process of tagging, coding and formatting visual data.
"The data itself takes the form of tagged videos, however until now, we've never had an effective way to analyse that data, understand ball-by-ball play and feed insights back into training and performance.
"With the Qrious solution now in place, the easy access to data and quick turnaround on insights and outputs to feedback into training is at a whole new level. Our coaches are requesting more and more specific information because we can generate it for them so quickly and easily.
"There is less time spent gathering and collating the information and more time spent extracting actionable insights - improving individual performance, informing player selection, measuring ourselves against the competition and enhancing game strategies," says Warren.
With the 2019 ICC World Cup around the corner, coaches are empowered to ask for more specific information on any aspect of a game and analysts can easily generate relevant insight to give the team a competitive edge.
Morris adds that using the latest in cloud technology, Qrious has streamlined NZC's data processes.
"We automated the collection, cleaning and integration of their data - including match, ball tracking and weather data - and stored it all in one place. Now NZC's analysts can easily extract any data they like for analysis and reporting and it's fully scalable, which means this solution can be applied at a domestic level and help drive a better standard of cricket overall.
The growth in wearable devices, video, big data and cloud technology has meant the use of analytics in sports is evolving as a major business, with the industry projected to grow to US$4 billion by 2022 (Forbes).