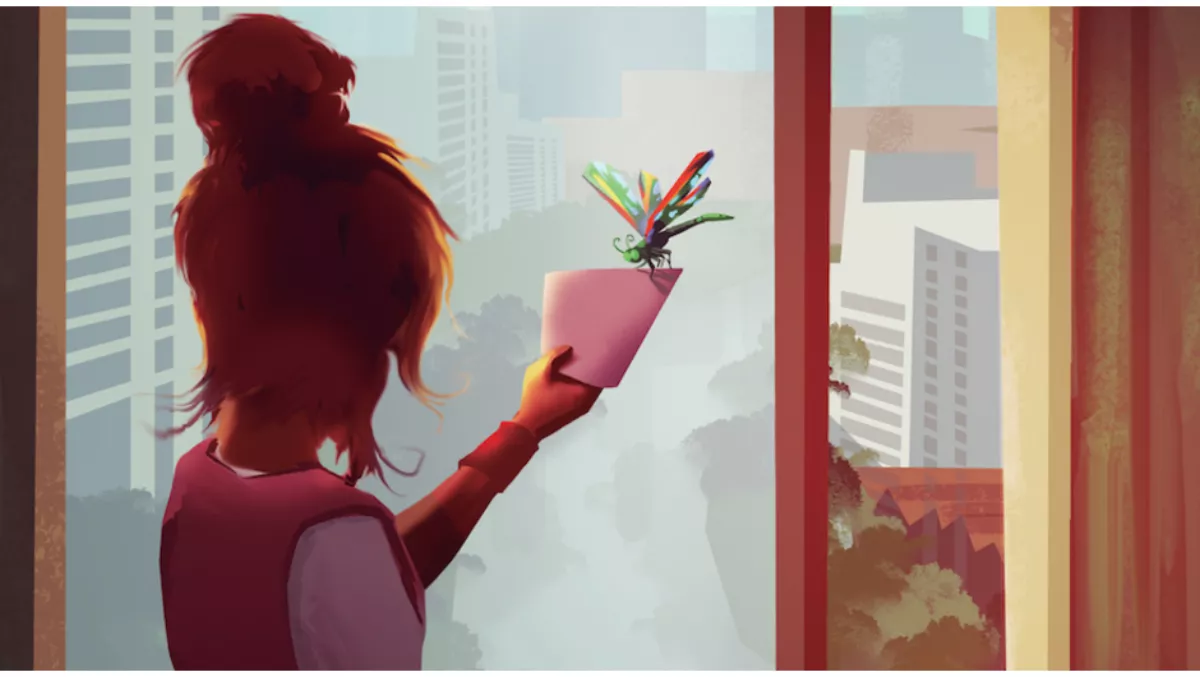 NZ entrepreneurs launch interactive learning 'games' for kids
FYI, this story is more than a year old
An interactive fantasy world for tween and pre-teens, 'Planet Zingoshi', designed to help kids become creative leaders is launching this month.
The Zingoshi Chronicles, a transmedia project created by two New Zealand entrepreneurs comprises books, video games, and eventually a TV series.
The launch begins with the release of 'Dragonfly', the first illustrated novel of the series that, like the game, is enhanced by augmented reality, with the computer game to follow in mid-May.
The project is the brainchild of Auckland writer Bridget Ellis-Pegler and business partner Ronel Schodt who wanted to create entertaining content for girls that would teach them values such as self-belief, leadership and compassion.
It's been seven years in the making and we're proud and thankful to have business leaders and investors Theresa Gattung, Dame Julie Christie, Cecilia and James Robinson on board, says Bridget Ellis-Pegler, creative director and co-founder.
"We went into this because as mothers we saw a gap in the market; looking for material for our children we couldn't find games we thought were suitable. So much of what we found was pink and fluffy and fairy-princessy, while young adolescent material focused on dating and fashion," she says.
So the pair, who met when Ellis-Pegler was a television scriptwriter and Schodt a TV producer, decided to create their own material - and The Zingoshi Chronicles were born.
But the games industry liked what the owners are doing and the New Zealand Games Developers Association (NZGDA) awarded scholarships to promote the concept at the 2016 Game Developers Conference in San Francisco, and Bridget won a scholarship for ART Venture in 2016-17.
Soon after, the Zingoshi Chronicles got its wings when well-known entrepreneurs started investing, the Callaghan Innovation funded technical research and development and others brought their expertise to the table.
The Zingoshi Chronicles, which features well behaved Sylvie and tomboy Zingeral friend Willabella, revolves around a quest to find the next leaders of Zingoshi.
The pair and others who will be brought into the story as the chronicles develop are set tasks and challenges.
The project aims to integrate off-screen tasks, involving a range of STEAM (science, technology, engineering, art and mathematics) activities, where the player must leave the computer to complete off-screen tasks as part of the gameplay.
Kids can also join the Zingoshi Club on the website and then carry on for more off-screen activities,