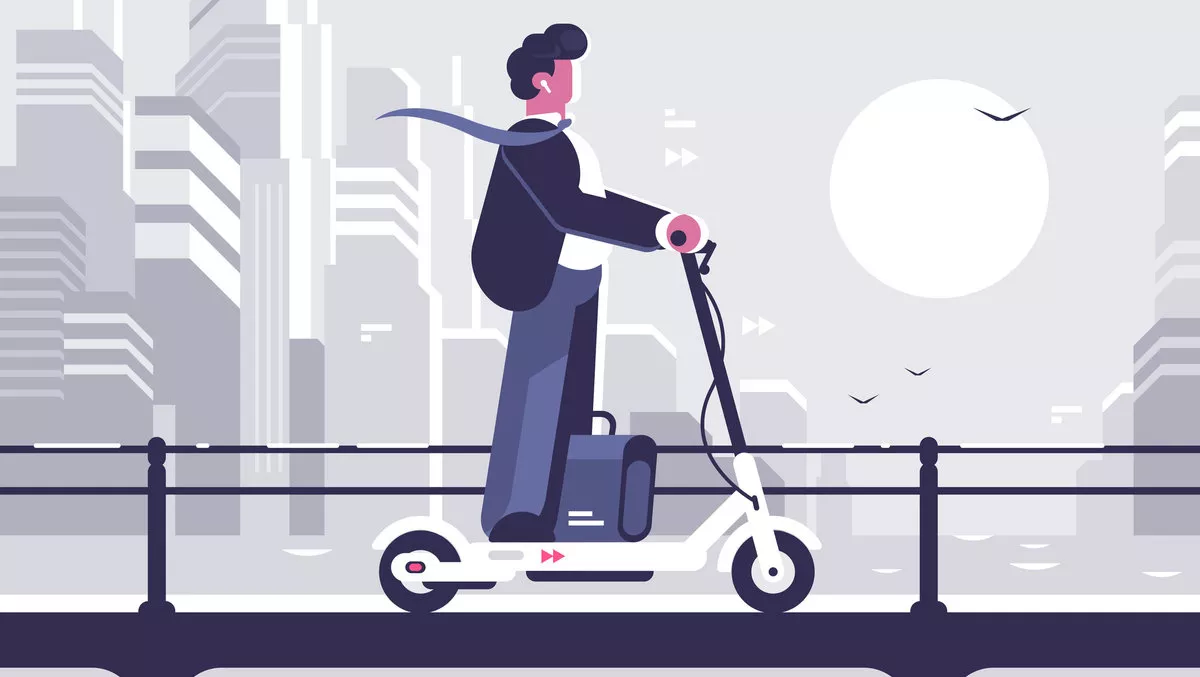 NZ owned e-scooter service rolls into Wellington
FYI, this story is more than a year old
Following a growing global trend, New Zealand-owned electric scooter share company Flamingo is launching in the capital June 18.
Flamingo, founded and created by entrepreneurs and Wellington locals Nick Hyland and Jacksen Love, will be the first and only Kiwi company to provide a dockless scooter-share service in Wellington, with one other company available. Both were chosen by Wellington City Council.
Following Wellington, the service will be launched in Auckland and Christchurch in the coming months. People will be able to use the service from the app, which will be the same across all locations. Following the rollout, Flamingo will be the only operator in the three cities.
The e-scooter service was designed to offer a transportation alternative to public transport or driving throughout a city, primarily across short distances. According to the founders, safety and fun were key focuses when creating the service.
As such, the Segway-Ninebot scooters are a distinctive pink colour, and strict safety checks are performed before they're released into service, according to a statement from the company.
In addition, an embedded safety device allows Flamingo to monitor and control any scooter at any time. For instance, the device alerts Flamingo if a scooter falls over or detects tampering. The Flamingo scooters are also fitted with GPS and geofence technology to create low-speed zones and restrict riders from riding and parking in designated areas.
Prior to using the service and commandeering a scooter, people will need to complete Flamingo's in-app training which includes safety information.
Users can also order a free helmet through the app. A network of 'helmet hubs' will enable users to pick-up and drop-off borrowed helmets so they do not have to carry them. According to the company, Flamingo staff will also be on the ground to support riders and members of the public.
To launch the service, Flamingo founders and team worked with the Wellington City Council to design a programme that takes into account Wellington's geography and city layout to ensure users get the most out of the service.
Jackson Love says, ''We couldn't be more excited to launch Flamingo in our home city. We're proud to be the only local electric scooter company with the opportunity to contribute to the future of urban mobility in Wellington."
Nick Hyland says, ''We're committed to the safety of our riders, so users can expect some unique features such as an in-app safety tutorial and free helmets. The scooters are a lot of fun as well, we're sure people will love riding a Flamingo across town."
To hire a Flamingo scooter on a per minute basis anywhere in the Wellington service zone, users will download and open the Flamingo mobile app, search the map to locate their nearest Flamingo scooter and unlock it by scanning the QR code on the handlebar. Flamingo users will be charged a $1 base fare, then 30c per minute of use.
Related stories
Top stories