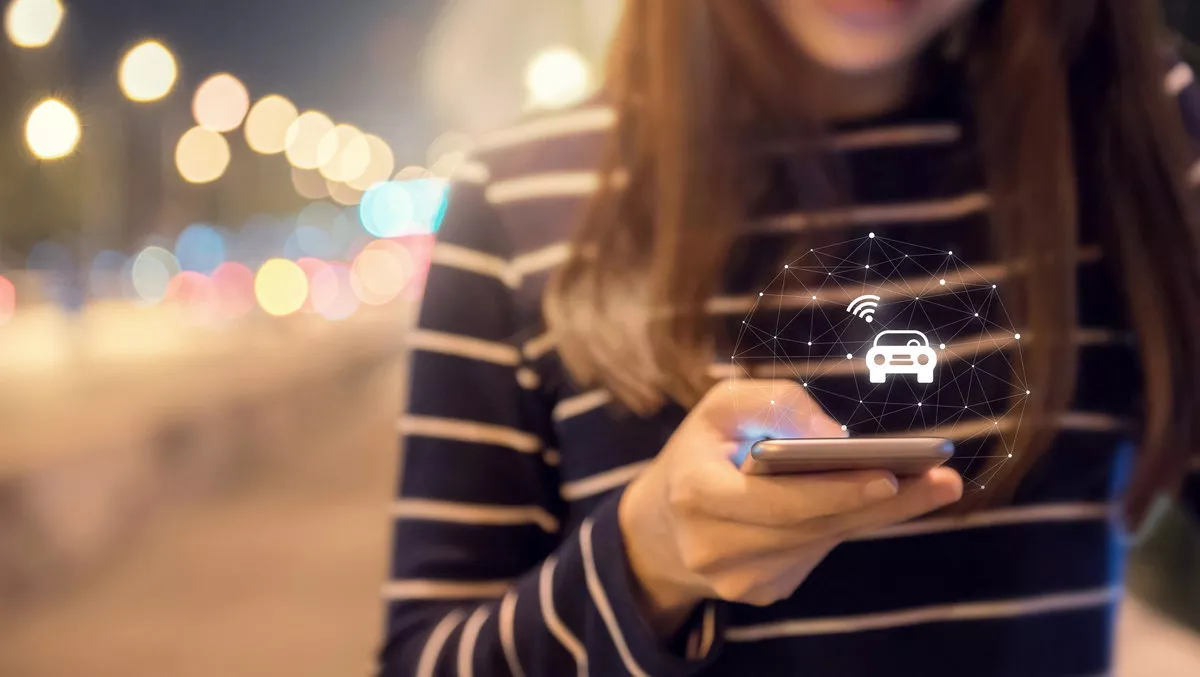 NZ's car sharing platform ups its game with new feature
FYI, this story is more than a year old
Yourdrive, New Zealand's car sharing platform, has announced it is now allowing remote vehicle access to renters.
The new technology will send a digital key to a smart device, therefore enabling the renter to access the vehicle remotely.
Yourdrive is in the peer-to-peer lending space, and as such acts as the middleman for car owners to share cars with renters when they are not using their vehicle.
Following the likes of Airbnb, the business model is such that Yourdrive doesn't own any assets, as the cars being utilised are those privately owned by individuals. To date, more than 25,000 vehicle owners and renters have registered with Yourdrive.
According to the company, the service is designed to provide users with the means to rent their car out or gain use of a vehicle for short time periods, thus filling the gap of public transport or for those visiting a location difficult to get to.
Now, with the new technology being implemented by the company, renters and car owners need not meet in order for the exchange to take place.
The digital key is created by installing remote access hardware in vehicles, according to the company. Using the device, those renting the vehicle receive a code to their smartphone which will open the car via the Yourdrive app when they pick it up.
Yourdrive CEO Oscar Ellison, says the technology is similar in principle to the electric scooter rental model and is expected to transform the local car sharing industry by opening up new markets.
He says most consumers only use their vehicles about 4% of the time and yet they carry the fixed overheads of vehicle ownership for a much higher usage - which are around $21 per day for a small car.
Ellison says vehicle owners on their platform are earning up to $1,500 for longer bookings, with their biggest earner taking in over $11,000 in total so far.
"Peer-to-peer vehicle rentals are growing rapidly throughout New Zealand, particularly in urban areas where public transport infrastructure is well developed. It means that car owners who take the train or bus to work, or don't use their car on the weekends, can derive an income from their vehicle when it is not in use," Ellison says.
"The need to collect the keys from the owner is one of the main barriers to use of the platform, as some owners end up turning away offers to rent their vehicle when they can't get away to meet their customer.
"Our research into the adoption of this technology overseas suggests that when remote access hardware is installed, the vehicle is rented five times more frequently. What this means is that a car owner who makes around $1,500 per year renting their vehicle may see this increase to $5,000-$7,000," he says.
Ellison says under the Yourdrive GO programme, his company will cover the $250 cost to retrofit vehicles. He says they have already installed hardware in more than a dozen vehicles around Auckland and Wellington. These two regions are New Zealand's largest markets for peer-to-peer car rentals, according to Ellison.
"We aim to have these devices installed in more than 100 vehicles around the country over the next twelve months, starting with the most frequently rented vehicles and locations, and expanding out into the regions from there," he says.
Ellison says Yourdrive has grown to over 500 registered vehicles since it was launched three years ago.
He says the company has grew at more than 100% last year and vehicles owners have earnt more than $500,000 in revenue on the platform during that time.
"We have a really diverse range of vehicles on the fleet now - including larger vans which people use to move flats, and even a number of EVs which will also be fitted with the new device.
"Yourdrive GO is going to get more people into car sharing, and reduce the need for car ownership, which is ultimately great for New Zealand and great for the environment," he says.
According to Ellison, the company will continue to develop its offerings to meet greater and changing demands. As such, the next stage of their development comes down to the growing public awareness as well as commuters extending their definition of public transport to include car sharing, he says.
"Public transport is a multimodal concept - you might take the train or bus to work, then take an Uber to an evening event - but for a weekend away you would turn to car sharing," he says.
Ellison says their analysis of usage shows Saturday and Sundays are the most popular days for car sharing in NZ as Kiwis like to take weekend trips to places outside the reach of other forms of public transport.
Related stories
Top stories