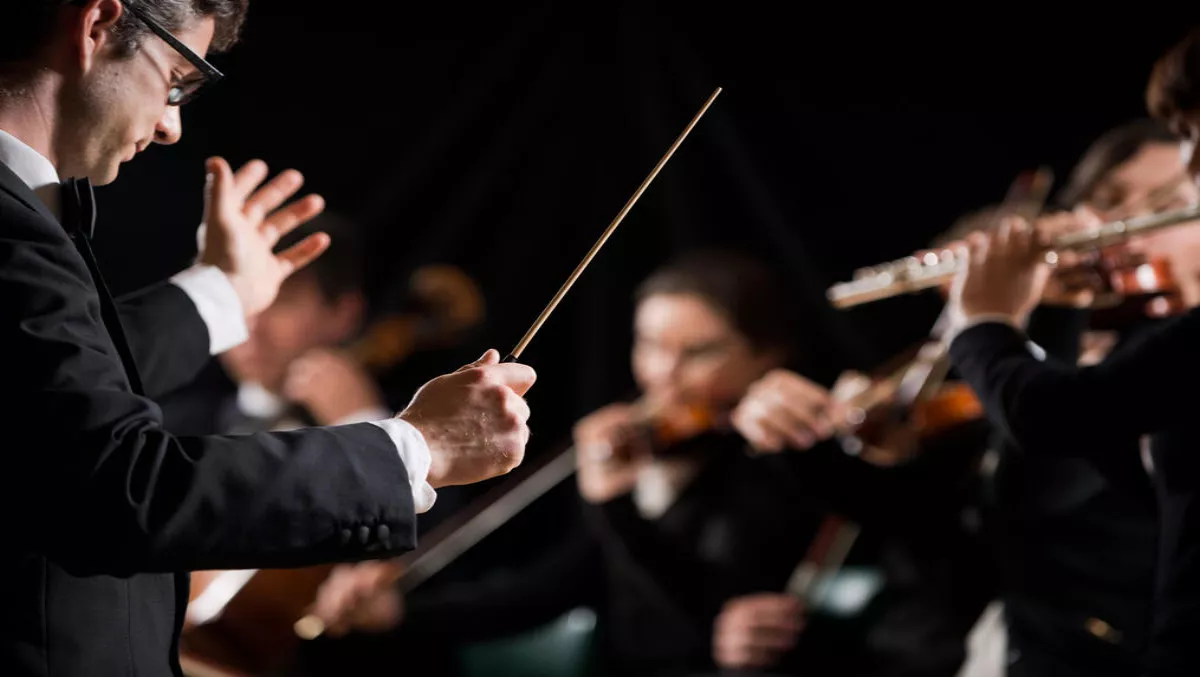 NZ Symphony Orchestra uses VR, creating a unique musical experience
FYI, this story is more than a year old
Kiwis can now experience all the thrills, excitement and energy of performing in our national orchestra thanks to cutting-edge 360-degree virtual reality technology.
The New Zealand Symphony Orchestra (NZSO) has released a fully immersive VR experience of the 90-member Orchestra performing at Wellington's Michael Fowler Centre.
During the performance, the viewer can stand on the conductor's podium next to NZSO Associate Conductor Hamish McKeich or move at any time among the different sections of the Orchestra as it plays, including first violins, cellos, horns and percussion.
The NZSO VR experience, made by New Zealand content creation company, Wrestler, is one of the first in orchestral performances to be filmed in VR.
Thomas Drent, NZSO marketing manager says, "It will revolutionise how New Zealanders can experience their national orchestra and entice more people to see the NZSO live."
"NZSO is always exploring new ways to expand its audience and bring the performance to all New Zealanders."
"This new VR experience allows people to immerse themselves in the Orchestra in a way that would normally only be possible if they were a player or conductor, it looks and sounds amazing and is incredibly realistic."
A homophone microphone was used to record the music in 360-degrees so that the sound of the performance also changes, depending on where the viewer places themselves.
To view the NZSO in VR, you can download the free NZSO VR Experience app on your smartphone, which can play on smartphone-friendly VR headsets, including the inexpensive cardboard model.
The VR video precisely follows the viewer's head movements, so even if they turn their back on the Orchestra or look up or down, viewers will always see the interior of the Michael Fowler Centre.
Drent continues, "The potential uses of VR are limitless, including for education, developments in VR may also mean that one day a viewer could conduct a virtual orchestra or play a virtual instrument in a VR performance."
Wrestler representatives say that the company was stoked that NZSO wanted to experiment with VR.
The company used an Omni camera array to film the Orchestra in 360-degrees.
At the same time, the sound of the orchestra was captured with a special microphone shaped like a rugby ball.
Kat Lintott, Wrestler head of VR/AR says, "To be able to walk around the stage while many musicians play around you is just breathtaking."
The combined efforts of Wrestler and NZSO resulted in an amazing experience for viewers.
For those without a smartphone or a VR headset, a version of the video will be placed on the NZSO's Facebook page and on YouTube, allowing the viewer to use their mouse to pan in 360-degrees while the NZSO performs
Related stories
Top stories