Oculus VR just got a whole lot better with Rift Core 2.0
Thu, 12th Oct 2017
FYI, this story is more than a year old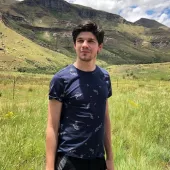 By Jacques-Pierre (JP) Dumas, Reviewer
Oculus recently announced Rift Core 2.0, a complete overhaul of Rift's core experience that lets people do more in VR than ever before.
Rift Core 2.0 is designed from the ground up to be more powerful, more intuitive, and more personal.
Whether users dive into VR on a weekly basis or spend time daily developing their own apps, Oculus wants users to be able to take full advantage of their PC.
On their blog, Oculus states, "Just as we're pushing forward with hardware, we're realising VR's potential through software.
"We've shipped 19 updates to Rift's software to date, and this will be our biggest milestone yet.
Two of the major updates are Dash and the fully redesigned Home.
Dash is a radically redesigned system interface that opens up new possibilities for VR and immersive computing.
Dash rolls up all of Rift's existing menus and UI into a central hub that's instantly accessible from anywhere in VR, all built natively for Touch.
Dash runs as an overlay inside the user's current VR experience, so they'll be able to quickly switch from one app to the next, open the library, connect with friends, and even use the rest of their PC without any extra steps.
Not only does this make VR more intuitive and convenient, it also lets users multitask like never before, a huge plus for creators and developers who use VR while they work.
Oculus continues, "We've built true virtual displays at the hardware level, so you can run multiple apps and windows, all with full graphics fidelity and performance.
"You can peel off individual windows, place them anywhere, and easily resize and move them for an infinite workspace. "
"Developers can even debug their VR apps while inside them, using Visual Studio, Unity, and Unreal.
With a new UI, Home is now free to be the user's space, a place that reflects their own personality and sense of style.
With Rift Core 2.0, users will be able to customise their Home experience, with toys, furniture, artwork, and more that users can place in virtual space as they see fit.
Users can put your various in-game achievements on display, and see their library come to life as a collection of retro cartridges that can actually be used to launch apps.
Because Home is persistent, users can share theirs with friends and visit other Homes to see what's been created.
In the future, Oculus plans to open up new possibilities for community and co-presence, letting users hang out, play, and explore with others.
The beta for Rift Core 2.0 will be released as a free update this December.
You can check out the home feature here: