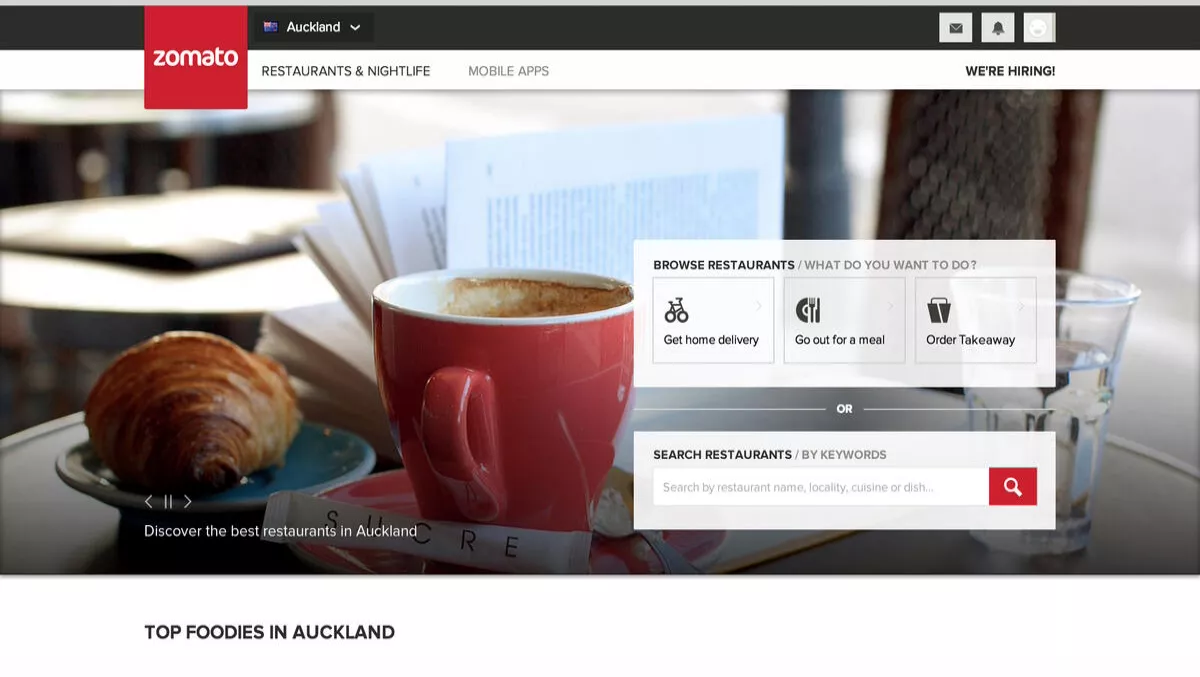 Online social restaurant guide adds NZ to menu
Tue 23 Jul 2013
FYI, this story is more than a year old
Online social restaurant guide Zomato has launched its operations in New Zealand, covering over 4,500 restaurants across Auckland and Wellington.
Available either on the web or on free mobile apps, Zomato.com aims to provide in-depth information on eat-outs in the country's two major cities.
One of the world's fastest-growing online restaurant guide, Zomato says it covers anyone looking to dine out, have food delivered, or order take-away.
"We've been expanding our geographical footprint aggressively over the past few months, and New Zealand is an important market for us," says Pankaj Chaddah, co-founder and COO, Zomato.
"The response from all the other seven countries we are present in has been overwhelming.
"In addition to the large number of users we see visiting Zomato, restaurant owners also see the value that Zomato adds to their business, and we're expecting this trend to continue in New Zealand as well.
"We are also looking at expanding to Australia in the next few months, and we are looking forward to doing well in both the markets."
According to Chaddah, Zomato's strength is the information it provides on the restaurants, such as scanned menus, photos, mapped coordinates, and user reviews.
On mobile, Zomato's award-winning app is location-aware and suggests the best restaurants around a user's physical location. All of Zomato's web features are available and fully supported on the mobile app.
Some interesting facts that about restaurants in New Zealand:
• Auckland and Wellington have a total of around 4500 restaurants with Auckland accounting for about 3500 of these
• Chinese and Japanese cuisines are the most popular cuisines in Auckland and Wellington with these restaurants accounting for 25% of the total
• Fast food and pizza restaurants make up about 20% of the 4500 restaurants in Auckland and Wellington
• Indian cuisine is popular as well with about 200 restaurants in Auckland serving the spicy fare