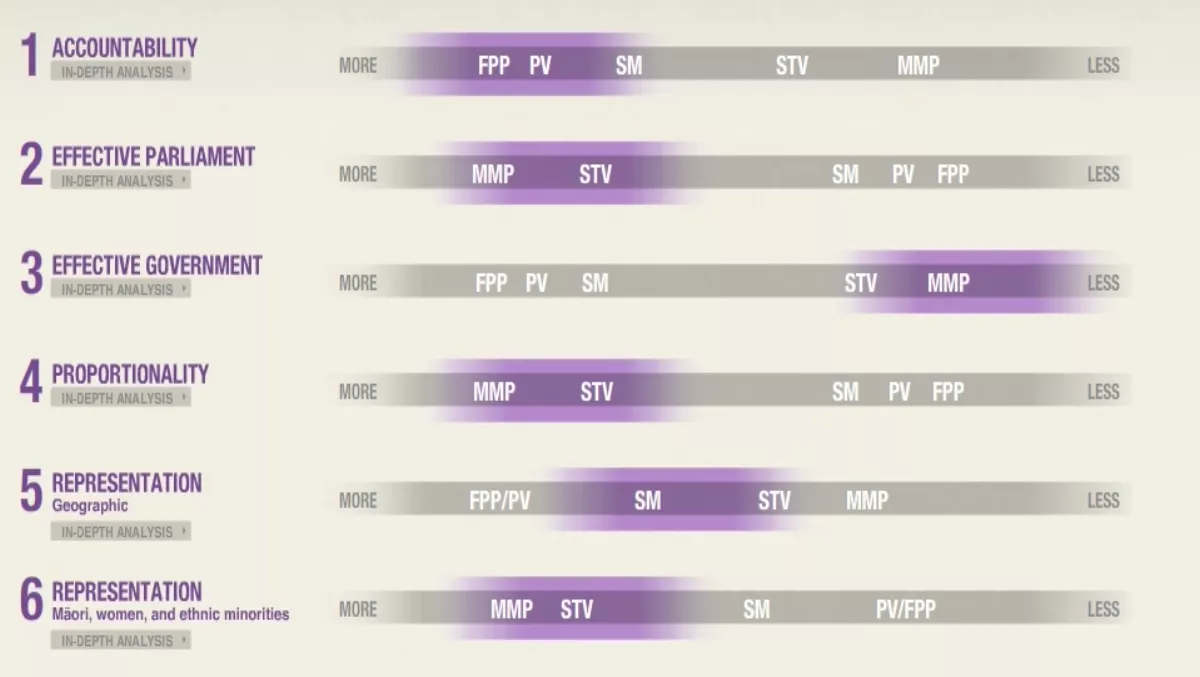 Online tool to simplify referendum
Fri 2 Sep 2011
FYI, this story is more than a year old
The Electoral Commission has launched an interactive website to simplify the electoral system referendum that will take place in conjunction with the national election on November 26.
Voters will be asked whether the current Mixed Member Proportional (MMP) system should be retained, and if not, which system should replace it.
The choices for alternative systems are First Past the Post, Preferential Voting, Single Transferrable Vote, and Supplementary Member.
Voters who may not understand what each system means are invited to visit the website and answer a series of questions about what they feel should be prioritised in an election system.
After ranking these questions in order of importance, the user is shown a diagram outlining how they answered and showing which voting system is most appropriate for each answer.
Go here to give it a try.