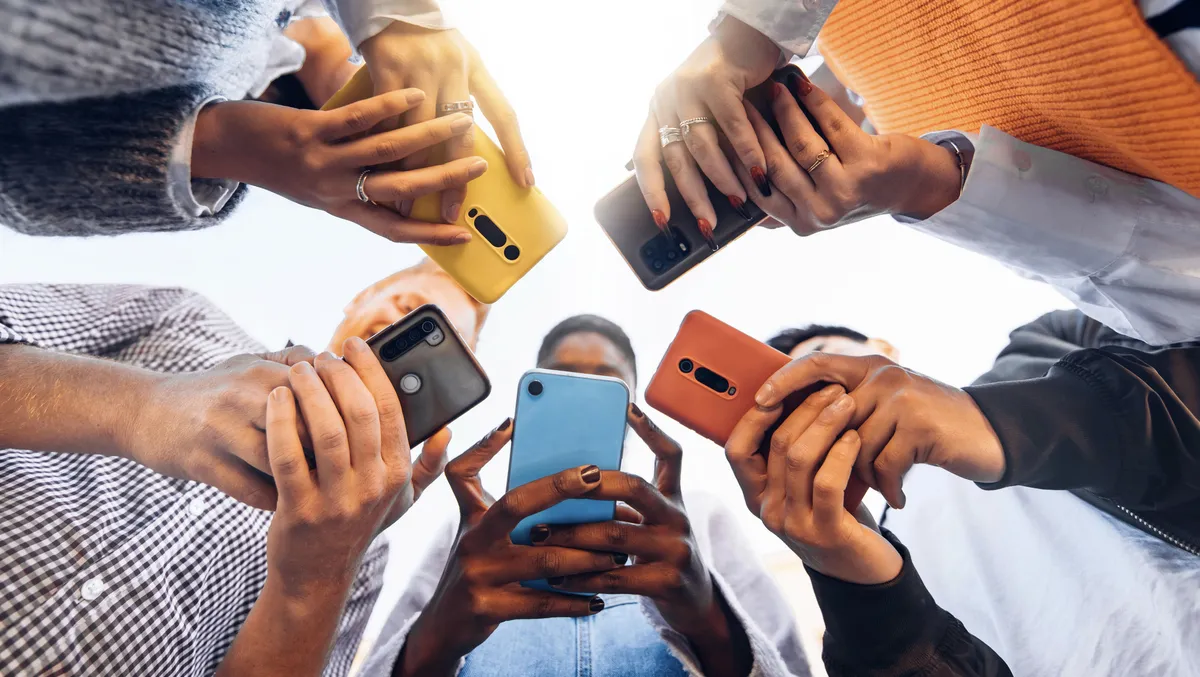 Oppo Find N2 Flip phone comes with extended Android support
Oppo has unveiled its first foldable smartphone for international users, the Find N2 Flip. With this flip device, Oppo is officially expanding the foldable product line to overseas markets after the success of the Find N and Find N2 series in China.
Combining the largest cover screen on any flip phone with all-day battery life and SUPERVOOC flash charging, Find N2 Flip takes foldable from the fringes to the forefront in a compact, sleek way.
The new Oppo Find N2 Flip puts a cover screen into palms and pockets, challenging what users have come to expect from a small form-factor foldable.
With its lightweight and pocketable size, Find N2 Flip's vertical cover screen turns Oppo's debut flip phone into an incredible photography tool. The large cover screen also features powerful widgets that help users stay on top of up to six notifications at a time and handle other simple tasks without needing to open the phone.
Empowered by world-class hardware, a flagship camera system with a Sony IMX890 sensor, powerful MediaTek Dimensity 9000+, ultra-fast dual-SIM 5G connectivity, and best-in-class charging speeds, Find N2 Flip marks the start of a new chapter for Oppo's foldable product portfolio and flip phones on the whole.
Measuring 3.26 inches, Find N2 Flip's cover screen is the largest of any flip phone currently available. Its extra size makes everything more accessible, so the big screen is a bona fide fumble-free zone, whether taking selfies or checking notifications.
Its vertical orientation is a game changer, allowing the cover screen to display as many as six notifications in one view. As a result, users can quickly reply to messages in mainstream messenger apps, toggle settings, record a voice note, answer a call, and more without opening the phone.
Balancing its useful features with fun, playful moments, Find N2 Flip's cover screen lets users customise the home screen in multiple interactive ways. In addition to Bitmoji and OMOJI stickers, the AOD also displays helpful insights: the time, date, power status, and notifications.
Rather than create a loud, attention-grabbing aesthetic for Find N2 Flip's design, Oppo dialled down the visual volume so the phone's style acts as a backdrop upon which the cover screen shines.
With polished aluminium sides, a fingerprint-resistant glass cover and a unique micro-etched wave the pattern across the hinge, Find N2 Flip has a simplified design, feels rich in the hand and is available in two colours: Astral Black and Moonlit Purple.
Weighing just 191gms and measuring only 7.45mm in thickness, Find N2 Flip is thin and light, and with its micro-arc, precision curved glass back cover, it feels like it truly belongs in one's hand, whether open or closed.
Its big 6.8-inch E6 AMOLED display is picture perfect, with its cinematic 21:9 aspect ratio and smooth 120Hz adaptive refresh rate. Viewability is also excellent across environments thanks to an advanced anti-reflection film and up to 1600 nits of peak brightness.
Find N2 Flip's flagship 50MP primary camera features a large Sony IMX890 sensor with an f/1.8 lens, a strong foundation for incredible imaging.
See more and capture with confidence, as the largest cover screen of any flip phone gives users the clearest selfie preview available.
Find N2 Flip's 17:9 aspect ratio cover screen is the same vertical orientation as the phone's camera sensor, keeping cropping to a minimum for maximum detail.
Unlock even more creativity with FlexForm Mode, made possible by the second-generation Flexion Hinge, as Find N2 Flip holds its position mid-fold between 45-110 degrees for waist-level dynamic angles and evocative 4K time-lapse video.
FlexForm Mode also turns the flip phone into a tripod-steady, hands-free camera. Just part-fold it, place it on a surface and then trigger the shutter release with an open palm gesture – perfect for group shots.
It also harnesses the power of the 32MP selfie camera. With its Sony IMX709 sensor, autofocus, and wide-angle lens, rest the phone for a high-quality hands-free video call, with FlexForm mode optimised for apps like WhatsApp and Zoom.
Co-developed with legendary camera manufacturer Hasselblad, Find N2 Flip captures pro-grade colours, a fully featured professional mode, and its unique XPAN mode freezes time in a wide, cinematic frame.
More than just a photography champion, Find N2 Flip's in-house imaging NPU, MariSilicon X, boosts night video to capture ultra-clear 4K footage in low light. Users can also hold the phone part-folded and sideways, just like a camcorder, for a steadier grip.
What makes Find N2 Flip outstanding is its second-generation Flexion Hinge, which works harmoniously with the main display to create a robust folding screen with an incredibly subtle crease. The hinge's miniaturised design is made up of fewer components than the first-generation Flexion Hinge used on Find N. In its intricate simplicity, Oppo has achieved a new standard of mechanical stability.
The second-generation Flexion Hinge is also more compact than ever, creating more space for a larger cover screen and a higher-capacity, faster-charging battery.
Just as with Find N and Find N2, there is no hinge gap when closing the Find N2 Flip, so it keeps dust out to better protect the inner display.
The phone has also been independently certified by TÜV Rhineland to withstand over 400,000 folds and unfolds at standard room temperature. That's equivalent to opening and closing the phone around 100 times a day for more than ten years, and it's also tested up to 100,000 times at 50 degrees Celsius and 95% humidity, and -20 degrees Celsius.
Oppo also iterated its second-generation Flexion Hinge to guide the screen into the gentlest folding angle possible, creating a waterdrop-shaped fold that results in a significantly shallower, narrower crease than other flip phones when unfolded. In addition to being incredibly subtle to the eye, it also feels virtually imperceptible to the touch for an uninterrupted flat-screen experience.
Find N2 Flip fits a large 4,300mAh battery in its compact body. This is the biggest battery in any flip phone by a considerable margin, resulting in reliable all-day battery life.
Oppo also worked closely with MediaTek to create an optimised version of its flagship Dimensity 9000+ chipset for Find N2 Flip. These efforts result in more than one hour of video calling, more than two hours of social media and five hours of music streaming.
In fact, according to in-house tests, Find N2 Flip is the first flip phone to confidently offer a full day of use on a single charge, resolving one of the most critical pain points among existing and potential users of flip smartphones.
Oppo also includes the fastest charging of any flip phone on Find N2 Flip – 44W SUPERVOOC – taking the battery from nearly empty to 50% in just 23 minutes and up to 100% in less than one hour.
In addition to world-class hardware, Oppo Find N2 Flip is also a huge step forward with the software experience for flip smartphones. It runs Oppo's latest ColorOS 13, specifically optimised for the new form factor, taking full advantage of the large cover screen, Flexform Mode and much more. It is also Oppo's first phone to offer four years of major ColorOS updates and five years of security updates, joining the ranks of the most extended support in any Android phone.
In summary, Find N2 Flip breaks through barriers with the largest cover screen on any flip phone. With it, world-class selfies and flagship photography experiences are made possible.
Robust enough for over a decade of folding, and with all-day battery life and fast charging, durability and battery anxiety will be little more than a memory as Find N2 Flip marks the start of a new chapter for foldable and smartphones at large.
The Oppo Find N2 Flip will be available in New Zealand in Astral Black and Moonlit Purple in select stores and online from March 9, priced at NZ$1,679.
Participating retailers include Spark, Vodafone, 2degrees, Noel Leeming, JB Hi-Fi, PB Tech, Harvey Norman, Smiths City, Heathcotes and Mighty Ape.