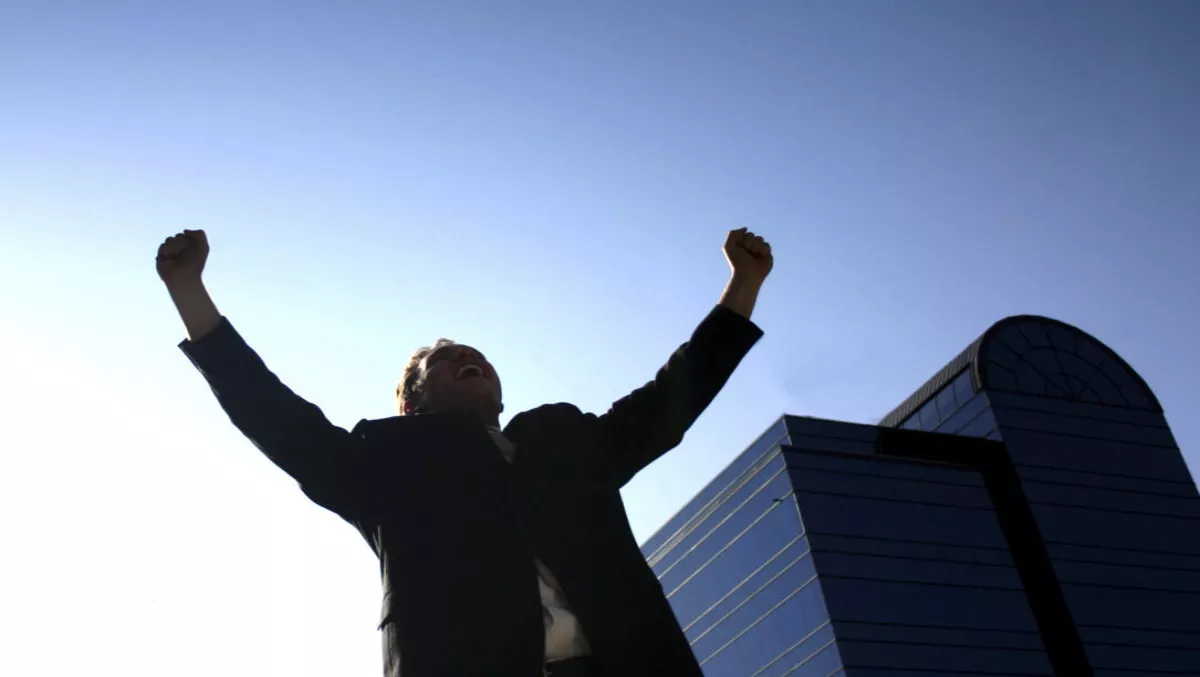 Opposition rejoice as Vodafone Sky merger thrown out
FYI, this story is more than a year old
Spark, InternetNZ and Vocus are among those pleased with this morning's decision made by the Commerce Commission to not clear the proposed merger between Vodafone and Sky.
Just yesterday the High Court ruled it would order a short-term stay in the event the Commerce Commission did clear the merger, following requests from Spark, 2degrees and InternetNZ.
However, with the Commission ruling against the proposed merger this morning, the stay is unnecessary.
While Vodafone has said they are disappointed with the ruling, Spark says the decision is a big positive for 'Kiwi consumers'.
"We're generally supportive of market consolidation where it leads to better outcomes for consumers," says Spark general manager Regulatory Affairs, John Wesley-Smith.
"However, the lack of modern on-demand options for how New Zealand sports fans can access 'must-watch' premium sports content today, which would have been exacerbated by the merger, meant the merger was not in the best interests of consumers and so we believe the decision to decline was the right one," he explains.
Likewise, InternetNZ says if the decision by the Commerce Commission had come out in Vodafone and Sky's favour, Kiwi consumers could have been 'the losers in such a deal'.
""It was up to Vodafone and Sky to persuade the Commission that clearance should be granted, and they have not done so," says Jordan Carter, InternetNZ chief executive.
"The concerns we and others raised have proven to be significant," he says.
However, Carter maintains Sky and Vodafone, absent this merger, will be competitors in the ever-changing markets for communications services.
"We look forward to seeing how they respond, and how the market evolves," he says.
Carter says InternetNZ is looking forward to seeing the Commission's reasoning behind the decision in the next few days or weeks.
Mark Callander, chief executive at Vocus NZ, says the Commission made the right call.
Vocus operates Slingshot, Orcon and Flip.
"We are very pleased with the ruling. The Commerce Commission identified the key issues that we were concerned with and acknowledged that a merged Sky and Vodafone would have had detrimental impact on competition in the longer term," Callander says.
Callander says had the merger gone ahead, one telco holding the rights to premium sport was a real concern for Vocus.
"We are confident our broadband offerings can compete with any telco on a level playing field, but not when one player held exclusive rights to watch the All Blacks – this market power in a country like New Zealand would have had a disaster," he says.
Spark is on the same page, with Wesley-Smith saying consumers want to be able to watch their favourite sports wherever and whenever they want.
"Viewers have been voting with their wallets away from out-dated content bundle models that force them to pay for unwanted content, set-top boxes or service providers," he says.
"The lack of a meaningful wholesale market today for Sky's sports content means we and other mobile and broadband providers have been held back from offering our customers new ways to watch sports content in ways that are already the norm elsewhere in the world," Wesley-Smith explains.
"That wholesale market would not have developed at all had the merger gone ahead, but will and must develop now.
Wesley-Smith says that while Sky will no doubt be disappointed with the outcome, he believes there is still a line of sight to a promising and sustainable commercial future for Sky.
"Spark, alongside several other broadband and mobile providers, would welcome the opportunity to bundle modern, on-demand versions of Sky's core sporting content with their broadband and mobile packages, if Sky is willing to create a vibrant wholesale market for its content," he says.
Wesley-Smith says the need for the market to be able to deliver better choice for sports fans will only grow.
"This decision recognises that the sports content market in New Zealand needs to catch up with consumer reality, as it has in many other markets around the world.
"Increasingly, consumers are demanding greater choice and flexibility as to how they access premium content. Today's decision is a welcome step in the right direction.