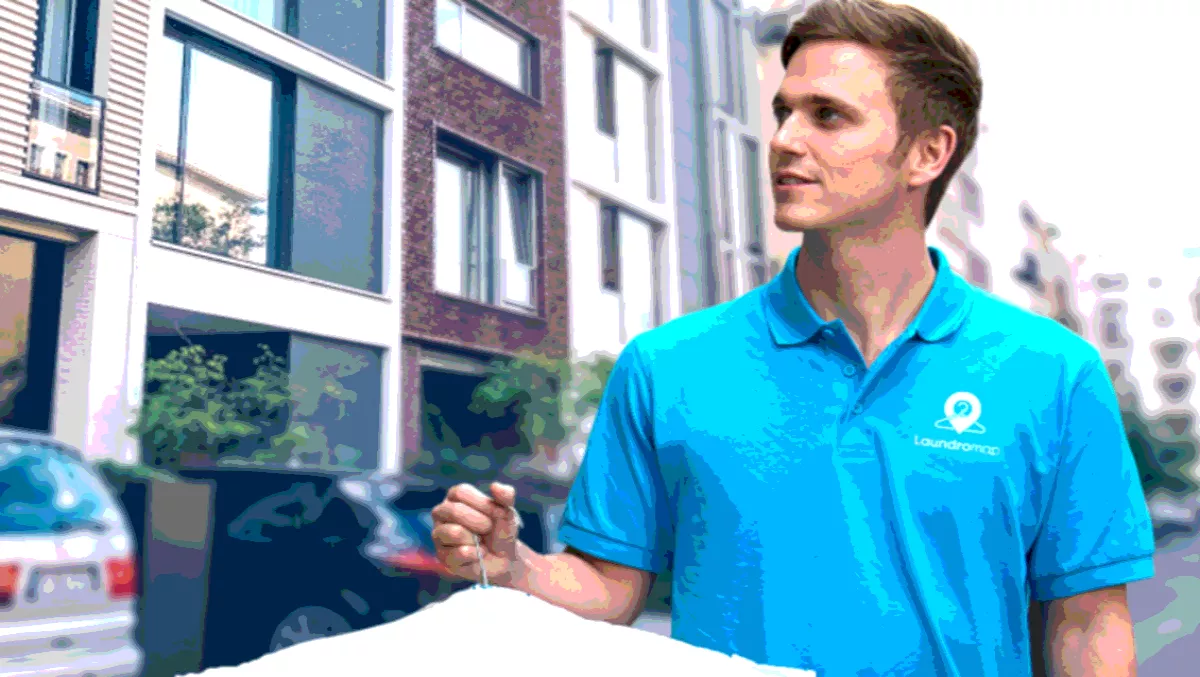 Outsource your laundry with Kiwi app, Laundromap
FYI, this story is more than a year old
New Zealand's first digital dry-cleaning and laundry app, Laundromap, is set to revolutionise the way Wellington and Christchurch locals do their washing with its on-demand door-to-door service, after announcing it has expanded to both cities following success in Auckland.
The app, which launched in Auckland in earlier this year, apparently allows time-poor Kiwis to outsource their dry-cleaning and laundry in a matter of minutes via their iOS or Android device.
Customers place an order for clothing to be picked up, washed and delivered at a location and time convenient for them, turning the usually dreaded wash day into a quick and simple task.
The app aims to tap into a growing demand for outsourcing services via digital solutions, as Kiwis seek to improve work-life balance by minimising time spent on unnecessary or mundane tasks.
Torben Landl, Laundromap co-founder says, "New Zealanders are living increasingly busy lives, yet placing more emphasis on achieving quality work-life balance, which means they've embraced the growing trend of outsourcing certain tasks and using technology to their benefit.
"With the focus on using time outside work for quality leisure, it makes sense that domestic chores such as dry-cleaning and laundry should be the first to be made more efficient.
"Laundromap offers customers a smarter and simpler way to do the time-consuming task of laundry, and we're thrilled to be able to offer our convenient service to more Kiwis by expanding to Wellington and Christchurch.
Categories range from laundry for standard clothing through to linen and delicate items, as well as specialised dry-cleaning, in an attempt to make Laundromap a one-stop, digital laundry shop for customers.
Its simple design aims to make it effortless for customers to choose a service and monitor the price, while real-time updates through a GPS tracking system gives peace of mind that items are safe in the hands of an expert dry-cleaner.
Not unlike Uber, the app provides a push notification direct to the customers' device when their Laundromap agent arrives at the door, keeping them updated and informed throughout the entire process.
Customers also have the option to activate a 'delivery note' within the app, where they can leave a note letting their agent can collect or leave their orders if they aren't home at the time.
Figures released by Statistics New Zealand in June this year found that on average, satisfaction with work-life balance is between 45% and 52% across the country.
Christchurch is the least satisfied at just 45%, but Landl believes that time-efficient digital services such as Laundromap will be instrumental in improving this.
Landl continues, "Picking up dry-cleaning or doing chores is not how most people want to spend their free time.
"Laundromap takes the hassle out of household tasks and life admin, so you can dedicate more time to the activities you actually want to do.
Wellington and Christchurch are just the start for Laundromap's expansion, with plans in place to bring the service to other cities across New Zealand, as well as Australia in the near future
Currently, the service is available within select central Christchurch and Wellington suburbs, however, there are plans to extend to new suburbs within each city over time.