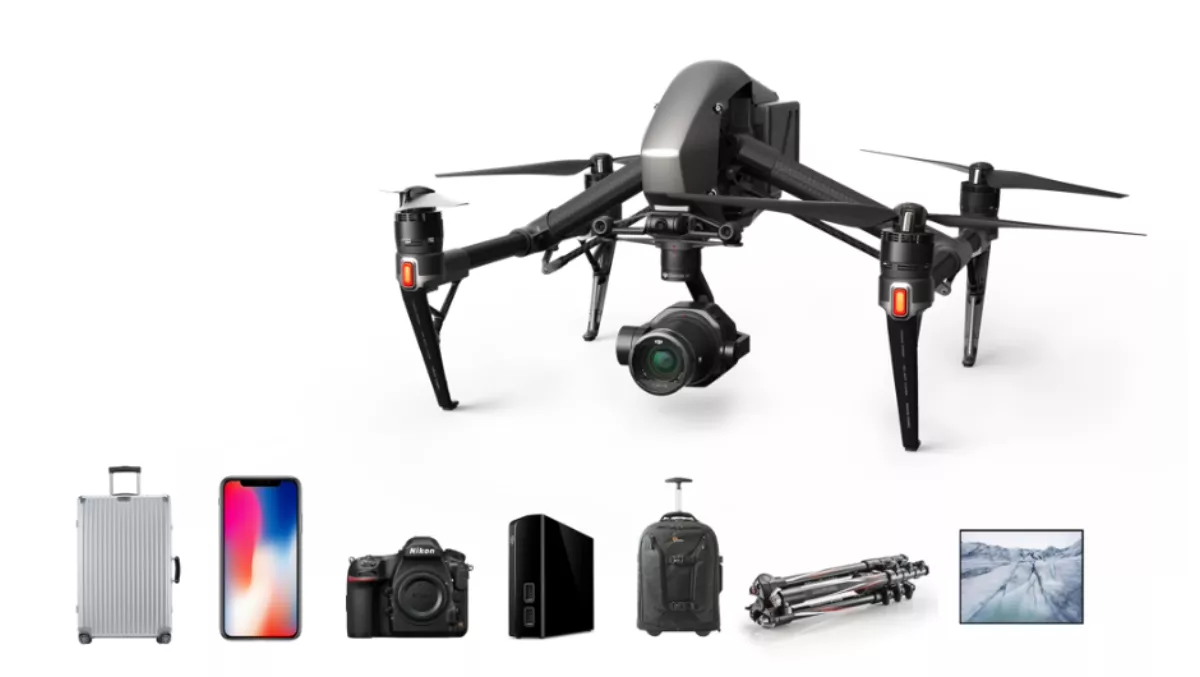 Over US$90,000 of prizes up for grabs in DJI x SkyPixel 2017 Photo Contest
Tue, 31st Oct 2017
FYI, this story is more than a year old
Popular aerial photography community SkyPixel, in cooperation with DJI, has announced the 2017 SkyPixel Photo Contest.
This year-end finale introduces a new "Story" category that calls for photographers to share not just the stunning images they capture, but also the stories they curate.
Running from October 26 to December 29, the SkyPixel 2017 Photo Contest welcomes submissions from both professionals and enthusiasts, who are invited to enter one or more of the three categories:
Story: Capture special moments in life from different perspectives, from the ground and in the air, and curate your story to show the rest of the world.
Landscape: Whether it is a stunning photo of a quiet, untouched landscape, or the backdrop of a vibrant skyline, capture a captivating second of the world in motion.
Portrait: Encapsulate a person's expression, action or life's passion in the vast beauty of their surroundings to lend context to your photo captured from above.
"In just three years, the SkyPixel community has grown to more than six million registered users from around the world, with over 3.7 million photos and videos uploaded onto the site," says Danny Zheng, DJI's marketing vice president.
"This makes SkyPixel the world's largest aerial photography community, demonstrating how drone technology continues to unleash creativity and introduce fresh perspectives worldwide.
He adds, "Through this contest, we aim to expand storytelling possibilities by encouraging our growing community of aerial photographer enthusiasts and professionals to share not just the vivid pictures they take, but the memorable stories they want to tell.
This year's Grand Prize winner will receive a reward worth US$15,095, including a DJI Inspire 2 with Zenmuse X7 DL-S 16mm F2.8 ND ASPH, an iPhone X 256GB, a Nikon D850 FX-format Digital SLR Camera Body, a Lowepro Pro Runner RL x450 AW II, a Manfrotto MKBFRC4-BH Befree Carbon Fiber Tripod with Ball Head, and more.
Professional and Enthusiast groups will have a First, Second and Third Prize in each category, with rewards up to US$7000.
SkyPixel will also give out a Popular Prize reward to the top ten most liked entries and an additional nine will stand to win Nominated Entries rewards.
The judging panel includes a select jury of award-winning photographers, including Chris McLennan, Pat Kay and Wang Jianjun.
Participants can submit photos taken with any aerial equipment.
Data from previous contests has indicated that DJI's Mavic Pro and Phantom series are the most popular aerial platforms
The same set of data also showed that approximately half of SkyPixel's registered users may not share content on the website but joined the community to enjoy aerial photos and videos shared by other members.
Contest Details
Submission Start Date: October 26, 2017, 2:00 PM China Standard Time
Submission End Date: December 29, 2017, 1:59 PM China Standard Time
Award Announcement: January 31, 2018