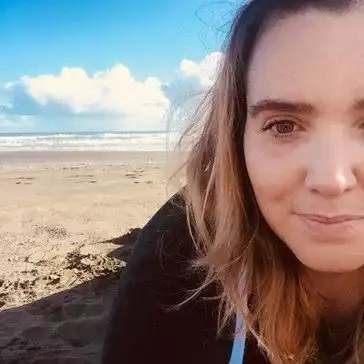 By Shannon Williams, Journalist
The Mobile World Conference has kicked off in Barcelona, with thouands heading to the world's largest and most highly regarded mobile industry event.
As all eyes turn to MWC, analyst firm Ovum has revealed what it thinks consumers can expect to see at the event in its report, MWC 2017: What to expect – Download the full report here.
According to Ovum, a key theme, which recurs throughout the report, is the belief that MWC 2017 will mark a further shift in the evolution of the industry, towards a world where the internet is everywhere, every 'thing' is smart and machines are ever more intelligent.
"Our analysts also note that the conference seems to be moving ever further away from a purely mobile-focused event towards anything related to the internet and emerging technologies," the analyst firm says.
"Smart living will perhaps be the biggest overall consumer theme at MWC this year. The concept captures an array of devices and services that will increasingly augment customers' daily lives – from energy metering to health monitoring, smart cars, fridges and washing machines. Smartness everywhere!"
Ovum says the team also predict a focus on entertainment, enabled by new partnerships across the telecoms, media and technology industries.
"We expect Netflix's CEO, Reed Hastings, for example, to address the topic of collaborating with mobile operators in a bid to tackle slowing growth following the online video giant's landmark global expansion last year," the company says.
"Our analysts will also turn their attention to the growing spread of the Internet of Things (IoT), artificial intelligence (AI) and social communications across devices, networks, platforms and services for both consumers and businesses and the increasingly interesting space between these two converging markets," it adds.
Ovum's analysts have reviewed the programmes, scanned the press releases and picked apart the speaker session list to bring the key details and help attendees get the most out of the six days in Spain.
Read the full report for all the detail, but in summary, here's what Ovum analysts are predicting:
Rob sees Netflix, big media brands and other video-streaming providers call for new modes of collaboration with mobile operators. We'll also learn more about how to improve the quality and economics of live-streaming, 4K UHD, virtual reality and other forms of mobile video.
Alexandra expects to see many new IoT initiatives and business models for both B2B and B2B2C use cases. She will be looking out for the growth of LPWA deployments (particularly NB-IoT), IoT data value propositions, creative IoT managed service offerings designed to 'make it simple' for customers, and automotive OEMs' evolution into technology leaders.
With security and utilities devices expected to drive smart home unit sales to 1.4 billion by 2021. Mike's looking forward to seeing how mobile will integrate with smart home technology—think mobile apps to regulate your thermostat from wherever you are. There will also be a lot of discussion and announcements around personal assistants like Amazon's Alexa, so tune in.
Ronan thinks MWC 2017 will be the comeback year for 'old' smartphone brands like Blackberry, Motorola, and Nokia to compete with current market leaders. On top of that, he also expects to see a lot of movement in the AI market.
Ovum's research has highlighted the vast size of the chat apps economy, and Pamela is expecting 2017's MWC to provide more insights into how the market will keep on growing and also begin engaging with AI.
Paul expects to see a second wave of VR headsets aimed at improving on the largely mediocre experiences offered by last year's devices, plus various parties seeking to copy the success Pokemon Go had with augmented reality.
Payments technology is changing fast, and Kieran looks forward to hearing more about how the ecosystem is improving and deepening.
Adam expects the MWC crowd will learn more about how intelligent automation and machine learning are evolving apps, and also how enterprise mobility vendors are positioning their capabilities as a key part of the IoT puzzle.
Kris expects to see a big focus on offerings and capabilities that support the shift to digital services and a more agile infrastructure - including analytics, AI, automation, customer experience and security.
With Ovum's recent forecast that 5G will hit 25 million subscriptions worldwide in 2021. Daryl reckons 2017 is the year we'll hear more detail from the 5G front-runners and their pre-standard 5G trial and launch plans. That also means you can expect to hear plenty of vendor announcements about commercial ready pre-5G solutions.
This time last year Ovum announced that global mobile penetration had reached 100% by the end of 2015, meaning that on average there was one SIM card per person on the planet. This year Dario is looking forward to finding out more about the disappearance of the SIM card as we know it, and explore the options and impact of the rise of the eSIM, after operator-friendly reprogrammable SIM cards hit an important milestone at the end of 2016.