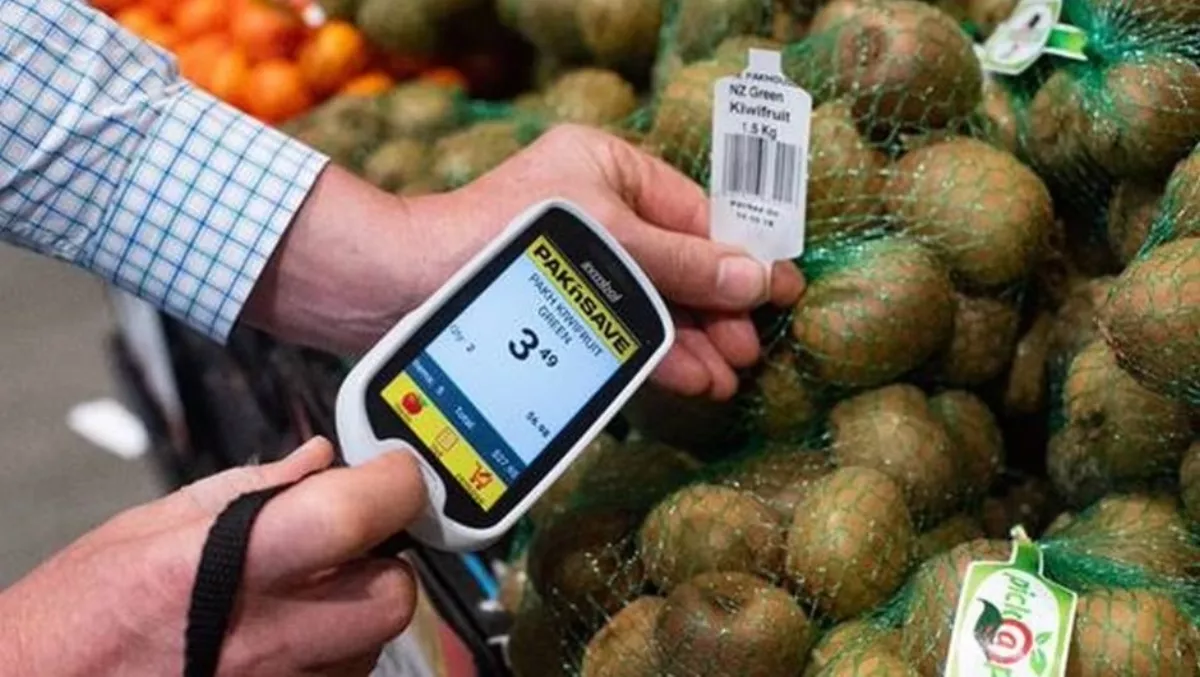 Pak'nSAVE begins rollout of scan-your-own grocery tech
FYI, this story is more than a year old
If you've happened to wander into a Pak'nSAVE across the lower North Island, you may have walked into an entirely new way to do your grocery shopping.
Now Pak'nSAVE stores from Hawkes Bay to Palmerston North, Whanganui and Wellington are offering a personal shopping device that lets shoppers scan-as-they go.
The Zebra PS20 personal shopper handheld computers work by showing real time information about shoppers' spending. When they get to the checkout, the order can be paid for immediately. Shoppers can even pack their items in the trolley how they want.
"Shoppers like the speed and convenience," says Pak'nSAVE Kilbirnie owner-operator Dean Galt.
"The interactive grocery experience has reduced the time spent during the checkout by allowing customers to pack their groceries as they shop and pay speedily at the end of their visit."
"While SHOP'n GO may be a significant technological investment, it can help our customers and our team save time and cost."
Supermarkets are always on a mission to make the shopping experience less of a hassle for people and according to Pak'nSAVE, it just wanted to make things a little bit easier for people with full shopping trolleys.
It often takes much longer to do a full grocery shop compared to when people are going in there with a few items, which is why the supermarket decided to introduce shopping devices.
"PAK'nSAVE realised that unlike frequent travellers who enjoy the benefit of going through express check-in lanes at the airport, customers with a full shopping cart at a supermarket have to put up with a longer checkout process," explains Mobico managing director Aldas Palubinskas.
"Our personal self-scan solution speeds up the process of paying at the till as shoppers can track their total spend as they shop. They can also pack their items based on their individual preferences, resulting in a more efficient unpacking process at home."
Apparently those with larger shopping orders reported time savings of up to 30 minutes per shop with the PS20 devices.
"We are delighted to see a retailer like PAK'nSAVE leveraging the benefits of advanced technology to make a real difference to the way customers shop," adds Zebra Technologies A/NZ regional director Tom Christodoulou.
Foodstuffs, the parent company of Pak'nSAVE, New World and 4 Square, is also using 28 electric trucks for food delivery around the country. It also provides 48 fast charge electric vehicle stations throughout the country, with another 16 on the way.
Related stories
Top stories