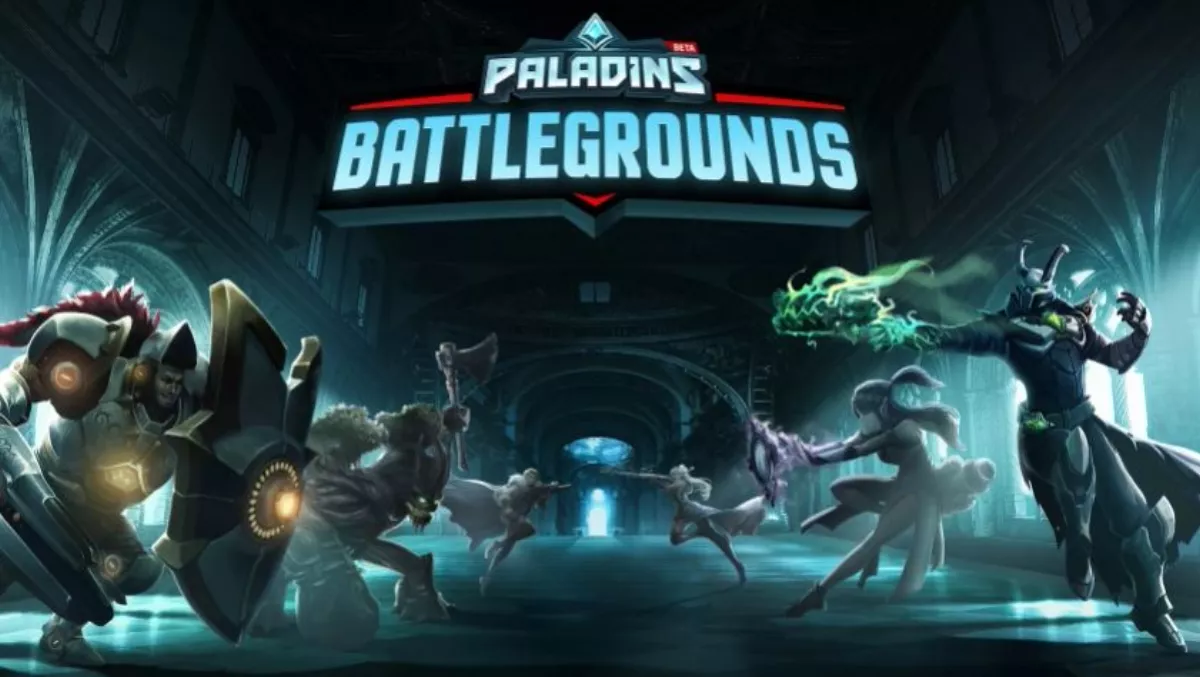 Paladins: Battlegrounds promises battle royale with a twist
By Jacques-Pierre (JP) Dumas,
16 Jan 2018
FYI, this story is more than a year old
A new Battle Royale game mode is coming to the hit free-to-play team-based shooter Paladins, Hi-Rez Studios announced during a keynote address opening its annual Hi-Rez Expo.
Paladins: Battlegrounds is the first-ever hero-shooter battle royale.
This genre mashup combines ability-driven combat with survival gameplay and a fantasy setting to create something brand new.
Paladins Executive Producer Todd Harris says, "Riding on amount through this massive fantasy-themed map, looking for gear and cooperating with your team, Paladins: Battlegrounds delivers some of the feels of open-world MMO PvP but all within a 20-minute match."
Designed from the ground-up to be played in teams, players must work together to survive in Paladins: Battlegrounds.
Supports struggle to keep their Front Liners alive, while Damage Champions let the bullets fly and Flanks look for any possible assassination.
Players spawn into a massive map, over 300 times the square footage of a typical Paladins' Siege map.
Then they hop onto their mounts and begin exploring, looting their way through more than four dozen outposts and tracking zeppelins that drop legendary gear.
As the fog contracts, the stakes are raised.
The last team standing wins.
And that's not easy with 100 players all fighting to win.
Paladins are free-to-play, and the Battlegrounds mode will be free for all Paladins players upon release.
An early alpha version is playable at Hi-Rez Expo, and a full release of the Battlegrounds game mode will be added to Paladins in 2018.
Along with this Paladins' 35th Champion, Moji has also been revealed.
This magical Flank introduces a new species to the Realm, the Leipori.
She rides a summoned two-headed dragon into battle, feeding it snacks to reload its magical energy.
You can watch the trailer here: