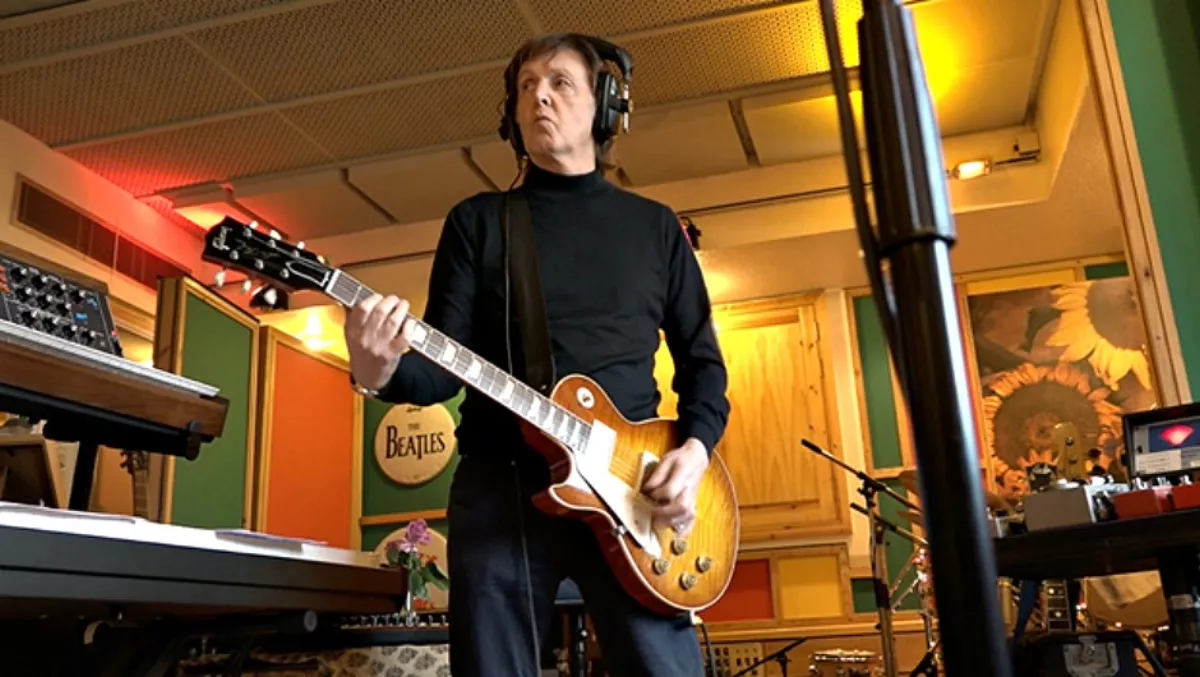 Paul McCartney and Skype come together, all in the name of love
FYI, this story is more than a year old
Sir Paul McCartney has reached a new milestone in his career, and all in the name of Valentine's Day.
The former Beatle has partnered with Skype to celebrate the holiday of love by composing music to accompany ten 'Love Mojis', AKA a series of romance themed animated emojis.
Skype says these Mojis will give chat users a whole new dimension of conversation and bring a new kind of digital expression to the table - the audio emoji. Hold onto your hats, kids, Skype has brought sound to the party and it looks like we're in for a wild ride.
McCartney says he wasn't immediately won over by the whole thing - he says he thought it was a 'strange proposition' and the project 'might not be for him'. It didn't take long, however, for him to think 'why not? This could be something fun and new'.
It turns out the project was a surprising challenge for McCartney, as it was harder than expected to compress a musical interpretation of an emotion into less than five seconds.
'Flirting' and 'blushing' were some of the most difficult sounds to create, while 'lust' and 'solo and loving it' were some of the muso's favourites. All and all, however, it was 'a great laugh', he says.
These tiny musical marvels were recorded over a week at McCartney's Hog Hill Mill studio in Sussex. In order to give the whole set a signature sound and make every one unique, McCartney started the compositions on a Moog synthesizer, and used a variety of instruments including guitars, keyboards, drums, xylophone and his signature voice.
When asked if he thought it exciting that millions of people could use these Mojis, McCartney said, "With modern technology now you get the idea that millions of people at one point could actually be 'using' your music. I like that, it's very exciting and it's very human. It brings us all together. We all go, "I love you," together."
With a little help from his friends, McCartney travelled down a long and winding road, through a Norwegian Wood, survived a hard day's night and emerged from his yellow submarine to remind the world: all you need is love.
Gurdeep Pall, Skype corporate vice president, sung McCartney's praises and probably sent him a stream of Mojis, because nothing says love like a tiny cartoon.
He says, "As one of the most iconic artists of all time, Paul McCartney is known for expressing his passion through music. When it comes to composing love songs there is no other artist in the world who has a better track record.
"Paul's music has touched the hearts of millions of people all over the world. We are thrilled to lend some of his magic to a set of Mojis conveying the world's most powerful emotion, love, through music and art. It was a great creative challenge for us to create the animations to match his legendary sound."
And here's my Valentine's gift to you: an adorable video of this music legend creating all kinds of noises for the Mojis. What a treasure.
Related stories
Top stories