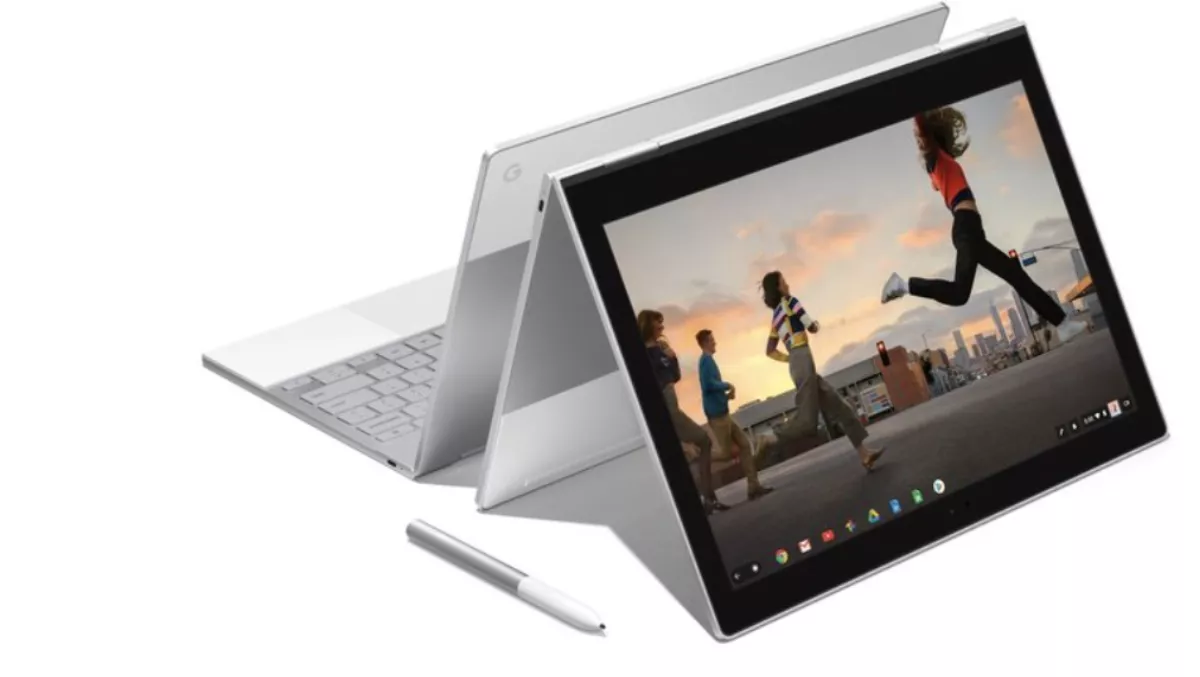 Pixelbook vs MacBook: Google's new laptop could be perfect for creators
FYI, this story is more than a year old
The way we use technology has changed so much over the past 10 years.
We use tons of apps every day and practically live online.
Users create and collaborate more than ever, and are constantly jumping across all devices to get things done.
But while the way we use technology has changed, our laptops haven't really kept up.
They don't run many of the apps we use and love on our phones.
They're not as portable as tablets.
And they're not always as versatile and helpful as they should be.
Google hopes that it's Pixelbook, a new high-performance Chromebook, will change this.
They've worked to combine the best parts of a laptop, a tablet, and a smartphone, to fit how users use technology today.
The Pixelbook comes with premium hardware, the speed, simplicity and security of Chrome OS, the smarts of the Google Assistant, and user favourite apps on Google Play.
Whether or not all of this work seamlessly together remains to be seen.
The Pixelbook is the thinnest, lightest laptop Google has ever made, at just 10.3mm and 1.1 kilograms.
Users can use it as a laptop, fold the keyboard underneath to easily watch shows and read books, or prop it into tent mode.
The 12.3-inch high-resolution touchscreen display brings users vibrant colours and enough brightness to use outside, supposedly even on a sunny day.
The thin keyboard is comfortable to use, with soft-touch keys and a backlit design that helps users work anywhere.
The trackpad uses new, special touch-processing algorithms to make sure users can navigate with accuracy.
The Pixelbook starts up in seconds, stays fast throughout the day, and won't slow down over time.
Chrome OS provides a more secure computing experience, with multiple layers of security and automatic updates.
The Pixelbook uses Intel Core i5 and i7 processors and plenty of RAM to smoothly handle multitasking needs.
With storage options up to 512 GB, users can store documents, movies, music and apps, and Google Drive will sync recent Google Docs, Sheets and Slides to the device, so users can keep working and watching even when they're offline.
Pixelbook's battery lasts up to 10 hours and supposedly 15 minutes of charging gets users up to two hours of life.
This does seem like a well-rounded device that could definitely take on its biggest competitor, the MacBook.
Only time will tell if the Pixelbook gets the creative community's seal of approval, my guess is that Apple will remain the king for while longer.
However, I could be wrong, it has been known to occasionally happen, so I am excited to see how this turns out.