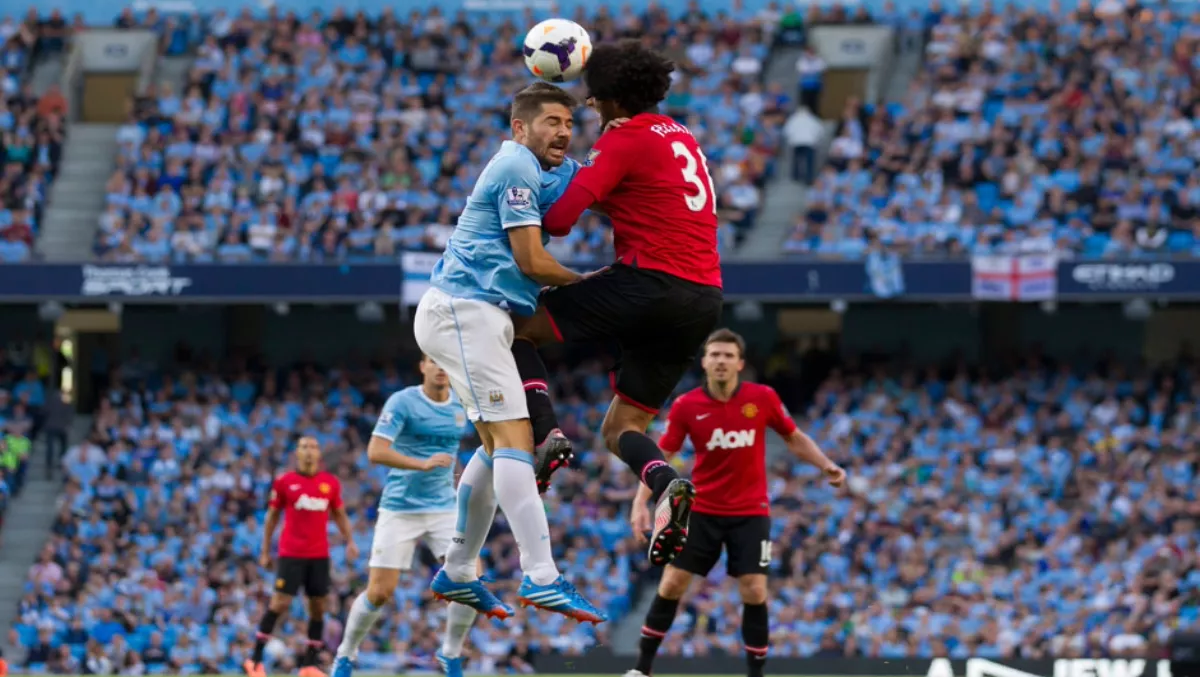 Premier League struggles to clamp down on illegal online highlights
Thu 21 Aug 2014
FYI, this story is more than a year old
An IT expert believes the Premier League will struggle to stop thousands of football fans illegally uploading videos of goals online and questioned whether it would be legally possible.
The Premier League has warned fans it is clamping down on Vines and Tweets of goals after thousands of users spread videos of goals on social media during the summer's World Cup.
Sky Sports and BT Sport paid a record £3 billion three-year contract to show live games, while News UK bought the online rights to show highlights through The Sun and The Times websites.
But Warwick Business School Professor of Practice Mark Skilton argues it will be almost impossible to stop.
"Broadcasters will struggle to prevent this so long as their sites are not integrated with social media websites," Skilton says.
"The problem and opportunity is that the barriers to entry for providing and capitalising on these services and switching between them are very low in the cyber world.
"Consumers can just click to another platform as and when they like.
"The issue is an old one in internet terms of where copyright material that is shared through a social media or a search engine is violating the original broadcaster's terms and conditions.
"But does a short 15 or 30-second looping clip constitute streaming a game or providing a video service? It's difficult to see – especially from a fan's point of view – how this is intended to violate copyright, rather than the social network experience it is typically intended to foster."
According to Skilton, this isn't a new problem – the internet has changed viewing habits forever and as a result the increasing number of people watching live broadcast events is a rising issue that broadcasters must address.
"The two root issues that remain are the open nature of social media platforms and the challenge this creates for copyright content that prevents its widespread usage," he adds.
"Another is the impact of virtual business where, like the Uber taxi service, the digital world can empower anyone to be a broadcaster or a business without any physical or commercial attachment.
"The monetisation model in the digital world is potentially at odds with the traditional model that was based on legal contracts. Traditionally, content rights were negotiated and paid for upfront by a media company which then controlled that content.
"The new online world, however, is driven by the here and now, with real-time social interactions being exchanged 'live'.
"We are still in the early days of the multimedia social world and these battles will rumble on as digital platforms seek to own parts of the user experience and the monetisation models from this.
"Meanwhile, traditional media will seek to maintain as much ownership and rights as possible."