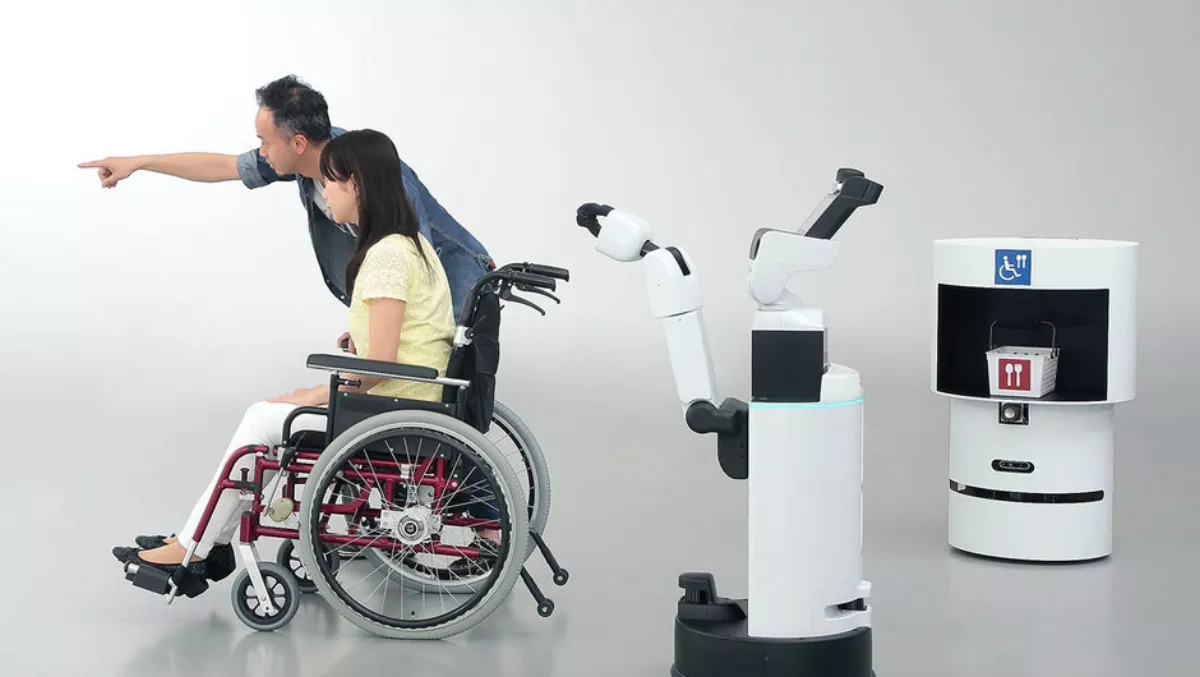 Preparation for Tokyo 2020 Olympics begins - with robots
Mon, 18th Mar 2019
FYI, this story is more than a year old
The Tokyo 2020 Olympic Games are quickly approaching, but it won't just be a sea of athletes and sports fans – now robots will make up a significant part of the fan experience.
The Tokyo 2020 Robot Project, which is run by the Tokyo Organising Committee of the Olympic and Paralympic Games, aims to make next year's Games the most innovative games ever.
"We are kicking off this robot project with the help of many people in order to help realise a truly innovative Games, as stated in Tokyo 2020's vision," says Tokyo 2020 vice director general Masaaki Komiya.
"I would like as many people as possible to experience these technologies, which are one of Japan's strengths, and I believe that through these we will be able to showcase a new style of the Games.
There will be a few different types of robot operating on the ground – they include the Human Support Robot and Delivery Support Robot, which will help spectators in wheelchairs at the Olympic Stadium by carrying food and other goods, guiding people to their seats, and providing event information.
As for what the other robots will do, the project is keeping that under wraps for now, besides saying that they will 'perform a number of additional duties'.
"The Tokyo 2020 Games are a unique opportunity for us to display Japanese robot technology. This project will not simply be about exhibiting robots, but showcasing their practical real-life deployment helping people. So there will be not only sports at the Tokyo 2020 Games, but some cool robots at work to look forward to as well," says Tokyo 2020 Robot Project leader Hirohisa Hirukawa.
The project aims to use robot technology to help deliver a safer and smoother experience at the Games. While robots will only be used for specific roles, the project also hopes to showcase the robots' potential for wider applications in everyday life.
The robots have been developed by the likes of Toyota, and Panasonic.
"As the first Paralympic Worldwide Partner in Japan, Panasonic aims to contribute to the success of the Tokyo 2020 Games through our solutions," says Panasonic executive officer Masahiro Ido.
"We strongly believe that our robot technology–including Power Assist Suits, which constitute one of our sponsorship contributions–will be of use to all people regardless of impairments, and to society in general, becoming a legacy for future generations.
Toyota Frontier Research Center chief officer Nobuhiko Koga says Toyota wants to provide the 'freedom to move for everyone'.
"We believe that the robots will help spectators in wheelchairs to enjoy watching the events without any restrictions, to soak up the atmosphere inside stadiums and to feel the excitement of sport.