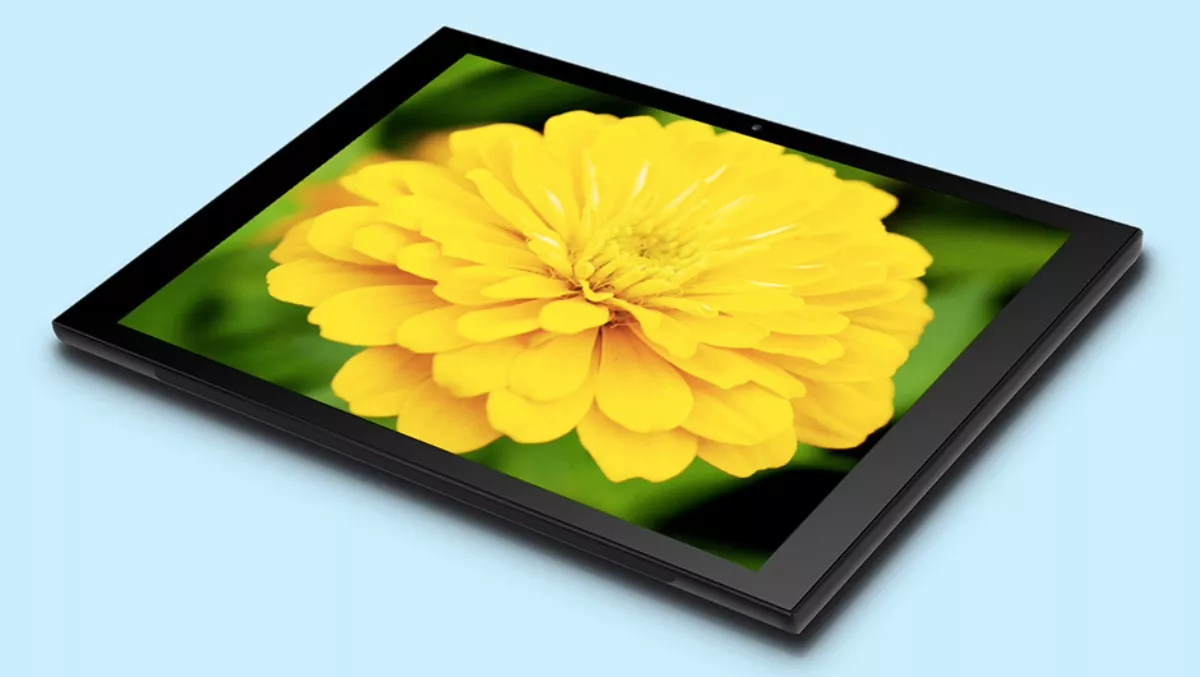 Product preview: Teclast X10 3G Phablet
By Patrick Pilcher,
Fri 25 Mar 2016
FYI, this story is more than a year old
It wasn't so long ago that you'd pay serious money for a cellular/wifi tablet. Intense competition and burgeoning online electronics stores run out of China has seen prices falling as specifications continue to improve. Gearbest approached me and asked me to evaluate the Teclast X10 3G Phablet, which retails at an impressive US$118 (currently NZ$176.15). Here's my first impressions based on its spec and press materials.
Design
The X10 is an attractive looking piece of gear. Finished in a simple and understated black finish, it sports rounded edges with a brushed metal like finish on its rear. As is the case with most tablets, it sports a toughened glass front panel to protect its screen.
Specs and bits
All told on paper (I've yet to receive the tablet), its price and specs equate to some fairly impressive bang per buck value. Not only is it packing an Octa-core CPU, but it is also dual-band Wifi and 3G compatible. What's more, it appears to have expandable storage, being able to take SD cards up to 128GB
The X10 supports 850Mhz/1800Mhz and 2100Mhz WCDMA. This should in theory make it ideal for Spark customers, although it should play nice with 2Degrees and Vodafone if an 1800Mhz or 2100Mhz cell site is nearby.
As versatile as the X10 is, it probably isnt going to replace a dedicated camera any time soon. Its front 0.3MP camera looks fine for use with skype or facebook messenger, while its rear 2.0MP shooter should be OK for casual snaps. Cameras aside, the X10 also sports a 10.1" IPS LCD 1280x800 display. It isn't quite full HD but considering the X10's very reasonable sticker price, it is probably more than adequate for casual use.
Rounding things out is Bluetooth 4.0 which means that the X10 will collaborate with a wide range of Bluetooth peripherals without killing its battery.
On the connectivity front, the X10 appears to acquit itself well. There's an eMMC card slot, a Micro USB Slot, 3.5mm Headphone Jack, separate DC power socket as well as a micro HDMI port. About the only thing missing is a kitchen sink.
Verdict
I've yet to take delivery of the X10, but if it is as advertised, it should deliver solid bang per buck value for money thanks to an attractive design, great specs and very sharp pricing. Watch this space for a hands on review once I receive the unit.