30 Jul 2015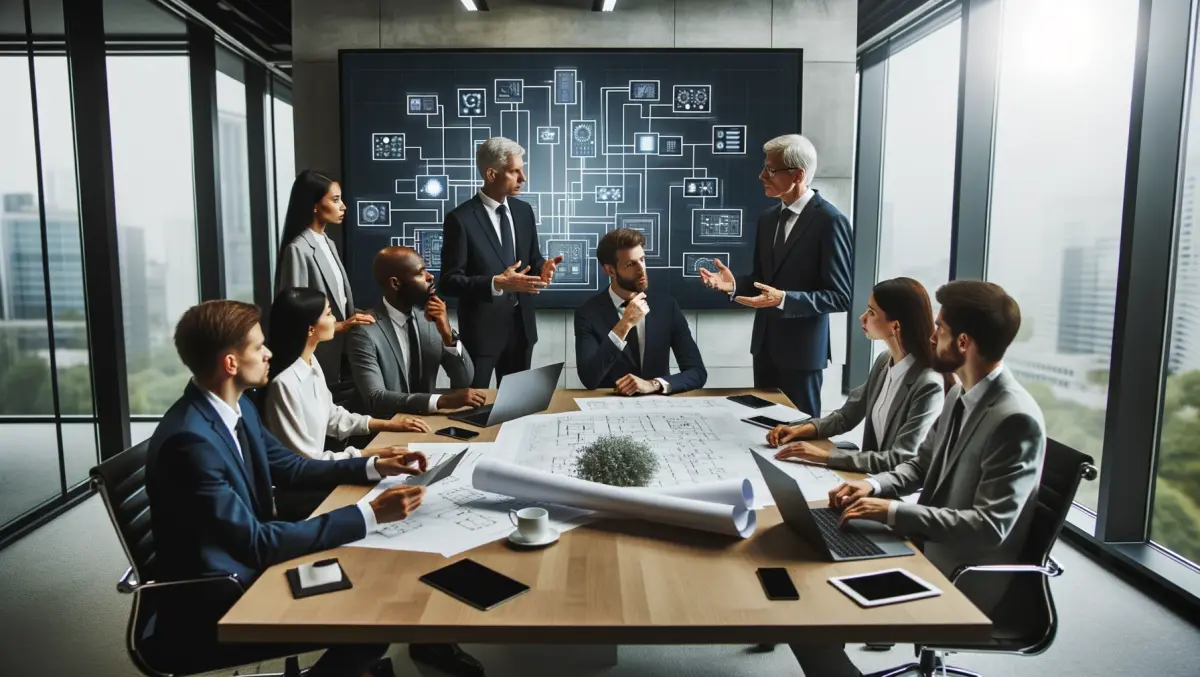 Product Review: Asus GeForce GTX 960 Strix OC Edition
By Darren Price
NetGuide's gaming writer, Darren Price dons his white lab coat and takes a detailed look at the reasonably-priced ASUS STRIX GTX 960 OC Edition graphics card.
The ASUS STRIX GTX 960 OC Edition is a souped up version of NVIDA's entry-level GTX960. Available with 2GB or 4GB of GDDR5 memory compared with the 970 and 980's 4GB, it's still enough to pump out some impressive gaming visuals.
The card is a non-reference design and integrates ASUS additional R&D efforts for improved power delivery.
Whereas the Nvidia reference design uses a 3+1 voltage regulator model design, whereas the ASUS STRIX GTX 960 models (both the 2GB and 4GB versions) use a 4+1 VRM design for improved power delivery, which provides wider scope for overclocking and cleaner power for the GPU core, resulting in improved stability.
The card is aimed squarely at the no-nonsense gamer that demands performance at 1080p without breaking the bank. Also, the card's virtually silent operation makes it a perfect choice for a lounge-room media PC.
Performance-wise Nvidia's x60 series cards are traditionally aimed at the less discerning user. The likes of the GeForce Titan X and 980Ti are easily capable of powering a 4K display and the vanilla GTX970 and 980 cards able to do the same for 1440p. In the past, gamers with more modest 1080p displays have had to pay for more GPU horsepower than they really needed and this is where the GTX960 cards come into play.
Here at NetGuide we've been running an evaluation copy of the upcoming Windows 10 on our old Intel Q9450 2.6 GHz equipped PC. It's not a new machine, but can check the Asus card's raw graphical power in a PC that's in its twilight years but running a modern operating system.
Removing the crusty old GTX280 and replacing it with the shiny ASUS STRIX GTX 960 gave the test machine a new lease on life. Using the latest version of the 3DMark benchmarking software we were treated to some silky-smooth visuals and some rather impressive benchmark scores. I'll be honest, I wasn't expecting much from the four year old PC. It was a pleasant surprise to get such great results with the new card.
With 3DMark's taxing Firestrike test the machine scored an impressive 6009 points and the Skydiver test achieving a very healthy score of 13340.
Next it was on to the NetGuide PC gaming rig. Equipped with an Intel i7 3820 32GB running at 3.8GHz and 32Gb RAM, it's a beast that can handle any PC game thrown at it.
Again the card surprised me with some impressive 3DMark scores. In a more capable machine, the ASUS STRIX GTX 960 OC Edition really got a chance to shine.
3DMark's Firestrike score was boosted to 6710, whilst the Skydiver result was a whopping 20064, only 6000 points short of my result with a GTX680!
With The Witcher 3: Wild Hunt, a game with a reputation for bringing PCs to their knees, I was able to get a healthy 30 frames per second with the settings just shy of the maximum - far better visuals than on a console.
Practically speaking the ASUS STRIX GTX 960 OC Edition pulls about as much horsepower as Nvidia's once top-of-the-range GTX680. But this is a modern graphics card, offering a host of extra capabilities that gamers would ordinarily have to pay quite the premium for. The card is future proof, being Direct X 12 enabled and also capable of utilising Nvidia's Gameworks cinematic effects. It is also compatible with the new Nvidia G-Sync equipped monitors for extra-silky-smooth visuals.
Without sounding weird about a device that is likely to get locked away out of view in a case, the card is also very nicely styled. From the red flecks on the dual fans, including STRIX OdB Fan Technology, to the thumping great heat pipes, the card looks the business. Of course, most of this is down to the card's low-noise design, which favours passive heat dissipation over a legion of whirring fans.
For an otherwise budget card the inclusion of a back-plate, covering and helping cool the card's electronic components, is an impressive addition missing from a lot of top-of-the-range cards. With this graphics card and some CPU water cooling you could make a PC that is virtually silent.
All-in-all I was pleasantly surprised by the performance offered by the ASUS STRIX GTX 960 OC Edition. At an attractive price point, it's an affordable upgrade for those gamers looking to get Microsoft's free Windows 10 upgrade later this month. Being DirectX 12 ready the card is all set to take advantage of the extra graphical capabilities of the card that are exclusive to Windows 10.
The ASUS STRIX GTX 960 OC Edition is a great solution for gamers that want decent performance at a sensible price. You are not going to impress the gaming elite with this card, but you won't have to re-mortgage the house to enjoy some great graphics in your games, either.
Verdict: 9/10