Project Cars 2 reveals its massive line-up of vehicles
Fri, 7th Jul 2017
FYI, this story is more than a year old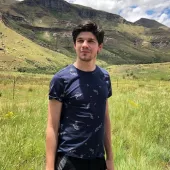 By Jacques-Pierre (JP) Dumas, Reviewer
Slightly Mad Studios and Namco Entertainment Europe opened the doors to the Project Cars 2 garage and revealed their latest line-up.
This is one of 2017's most anticipated racing games and it releases on September 22 for PlayStation 4, Xbox One, and PC.
The game boasts an impressive 180 cars carefully curated from the world's most elite brands in order to reflect the nine disciplines of motorsport.
The game focuses on the 29 series, with each car hand-tested by professional racing drivers and their geometries fully-approved by their respective manufacturers.
Project Cars 2 promises drivers will find the full range of motorsport action they have come to expect from the franchise.
From today's hybrids to yesteryear's iconic racers, Project Cars 2 offers a vast array of faithfully-modeled and authentic-handling vehicles to satisfy the desires of any race-car fan.
Here are just a few of our favourites from the list
1966 Ford Mustang 2+2 Fastback
2018 Formula X
2016 Mclaren 650S GT3
2015 Mercedes-AMG GT3
The game allows you to choose your career path and drive any car, anytime, anywhere.
It boasts both online and offline play, against both in-class competitors and other classes too.
Project Cars 2 promises that it recreates the high-adrenaline rush of pure motorsports like no other game.
Players can adjust the main race settings and options in-game, allowing them to create their perfect race.
The game also features the largest track roster ever seen, all featuring a dynamic time of day, weather and seasonal system.
The dynamic weather system is about as realistic as it could possibly be, with barometric pressure, ambient and track temperature, height above sea level, weather and time of day all having a direct influence on car performance.
Project Cars has a massive Esports following, the developers say that they have built Esports into the fabric of Project Cars 2 from day one.
Promising, competitive racing license accreditation, improvements to race marshalling, dedicated director and broadcaster functionality, and the ability to stream and watch live games.