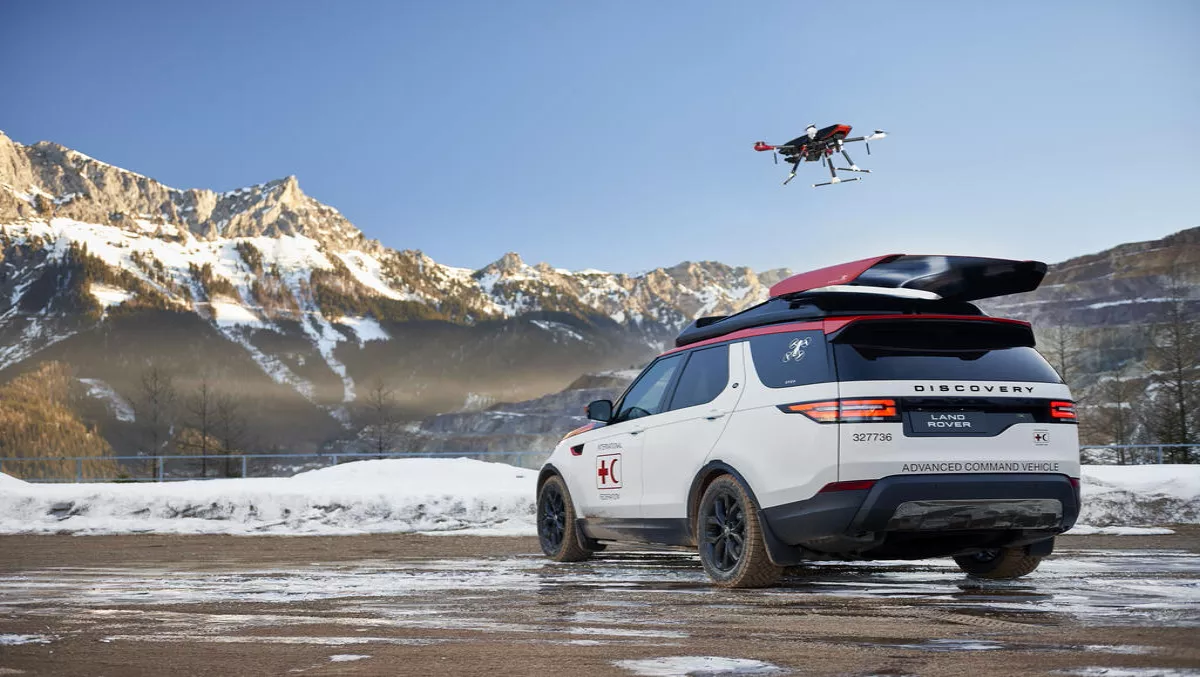 Project Hero: Drones saving lives with the Red Cross
FYI, this story is more than a year old
Jaguar Land Rover Special Vehicle Operations (SVO) has designed and engineered a personalised version of the new Land Rover Discovery for use by the Austrian Red Cross.
Dubbed 'Project Hero', it was presented to the world for the first time at the Geneva Motor Show.
Project Hero is an advanced communication vehicle, created to support Jaguar Land Rover's partnership with the International Federation of Red Cross and Red Crescent Societies (IFRC).
SVO collaborated with the Austrian Red Cross to develop a unique Land Rover that will be trialled by their emergency response teams.
Project Hero is the first vehicle given to the IFRC that has a roof-mounted drone.
According to the creators, live footage can be transmitted to the Red Cross's emergency response teams, helping them respond more quickly and effectively to landslides, earthquakes, floods and avalanches.
John Edwards, Jaguar Land Rover Special Operations Managing Director, says Land Rover and the team of engineers and designers at SVO are proud to support the incredible humanitarian work of the IFRC and its members.
"The new Discovery is an outstanding all-terrain SUV, and Project Hero is the optimum combination of enhanced capability and innovative technology," he explains.
"We hope to help the Red Cross save lives in emergency situations.
Dr Jemilah Mahmood, IFRC Under Secretary General for Partnerships, adds that they are very grateful to Land Rover for their generous support over the past 60 years.
"The partnership is supporting communities around the world to become more resilient in the face of natural disasters such as monsoons, flooding and earthquakes," he says.
"Project Hero combines the best expertise of the Red Cross and Jaguar Land Rover to create a truly unique vehicle, which we hope will be capable of making a difference to rescue operations in the toughest environments.