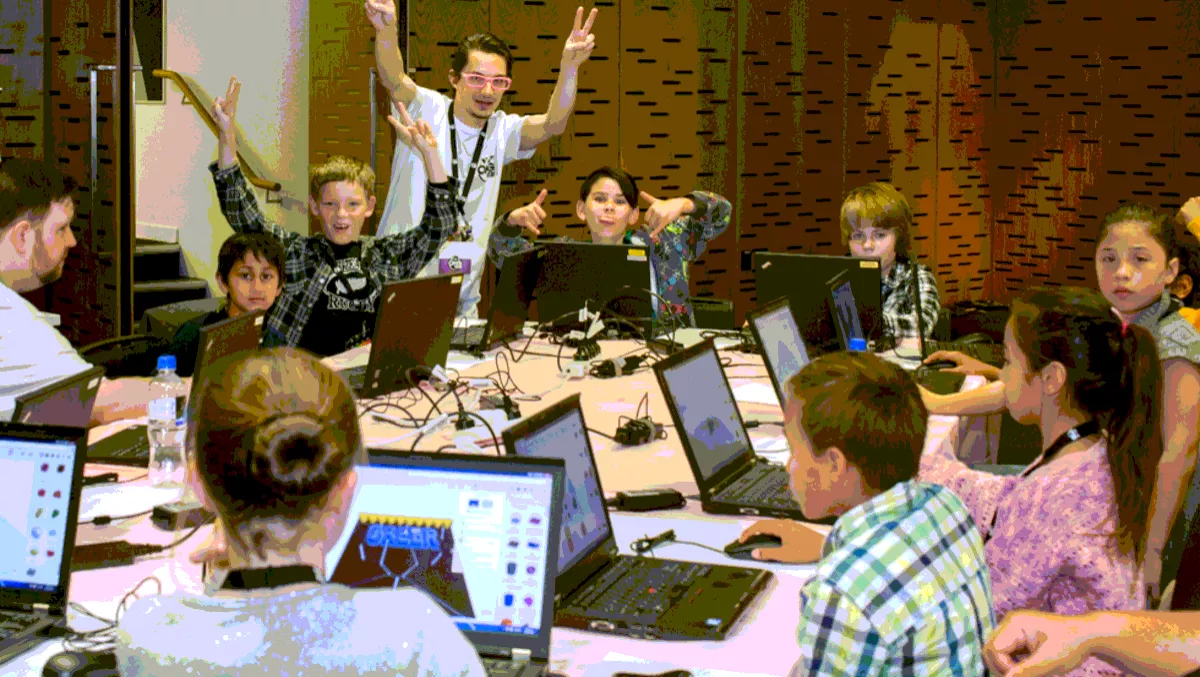 Propellerhead helps Kiwi kids get access to digital education
FYI, this story is more than a year old
More Kiwi kids will have access to tech education, thanks to New Zealand software company Propellerhead.
The company, which builds software for Auckland Transport, Ministry of Education, NZ Post, and Auckland Museum, has donated 27 spare laptops and other computer hardware to OMGTech!, a Kiwi charity giving kids, teachers and communities access to digital education.
OMGTech! was founded to give young New Zealanders without access to IT the tools and knowledge required to build digital futures.
OMGTech!'s mission is to reach 200,000 primary and intermediate-aged kids, as well as any parents, caregivers, teachers and family members.
It has received an outpour of support including, government funding for its initiatives, and is backed by tech giants including Microsoft, Huawei and Spark.
Andrew Weston, Propellerhead director says, "The computers will go towards enabling kids in Huntly and Ngaruawahia to learn to code via a new initiative by OMGTech!, which is setting up tech hubs."
Many workshops and programmes have been facilitated by OMGTech! In the past, including those created especially for girls, coding in Te Reo, youth leadership and creating an Artificial Intelligence bot named Grace.
Andrew continues, "OMGTech! embodies an ethos we at Propellerhead have about solving problems and creating digital futures.
"By connecting more kids with computers, especially those who may not otherwise learn about technology, we hope to help inspire and enable them to grow into the innovative technology leaders the world needs."
Propellerhead was established in the early 2000s and now its software powers some of the largest ideas in government, commercial and non-profit institutions in New Zealand.
Zoe Timbrell, OMGTech! founder stated that the donated computers could be used by thousands of children, parents and teachers in the new tech hubs, which are due to be completed in the coming months.
She says, "The devices will make a huge difference to the volume of children and communities we can reach.
"Without the support of companies like Propellerhead, we would struggle, even more than we do now, to meet the demand that exists in New Zealand for our services."
"Technology is now so ingrained in many Kiwis' lives that they couldn't imagine living without it, unfortunately, for a large chunk of our society, they do not have access to the very tools which are going to improve their life opportunities, and we want to close that gap."
Related stories
Top stories