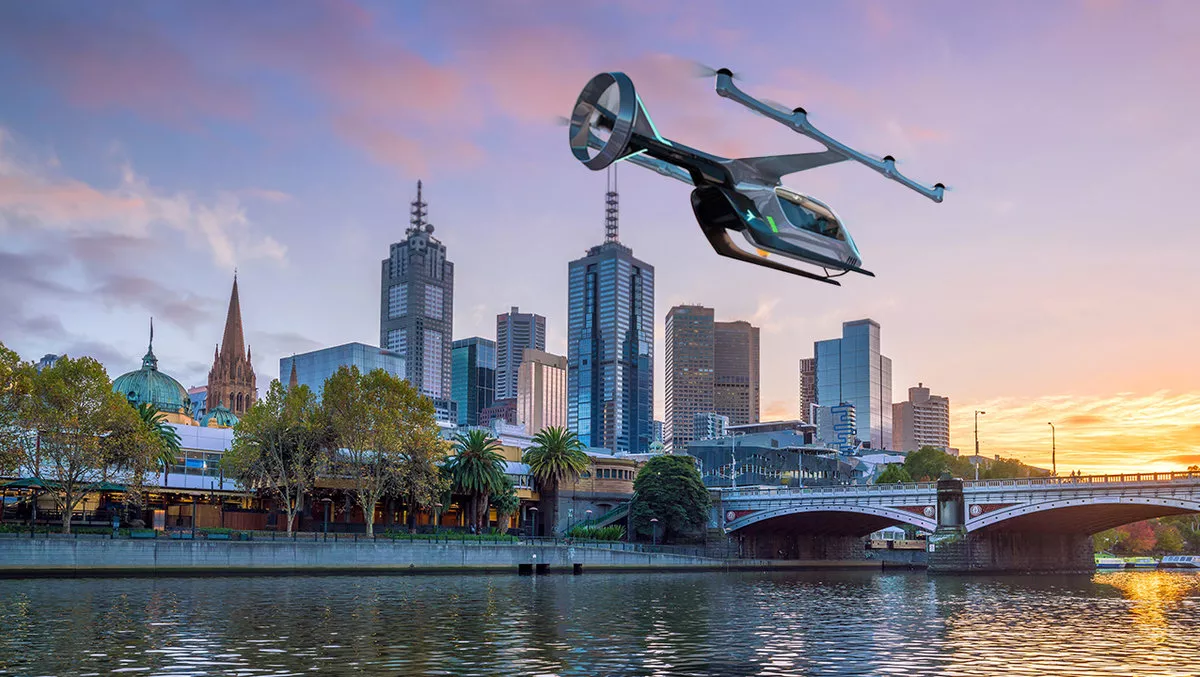 Push a button, get a flight - Uber Air is coming to Melbourne
FYI, this story is more than a year old
Prepare to see electric planes and choppers lining Melbourne's skyline from next year, because Uber has chosen the city to be the third location for its Uber Air pilot programme.
Uber's vision is "for safe, quiet electric vehicles transporting tens of thousands of people across cities for the same price as an UberX trip over the same distance".
Fair enough, considering congestion is a major problem in cities around the world – in Australia it costs $16.5 billion annually.
Meanwhile, ridesharing is becoming ever popular – even Melbourne Airport managers agree that Uber Air could be a fantastic way to cater to tens of millions of passengers every year.
The company plans to build 'skyports' that will handle takeoffs and landings. While still in development, the skyports must be able to handle as many as 1000 landings per hour in a small section of space that may only be an acre large.
"As major cities grow, the heavy reliance on private car ownership will not be sustainable. Uber Air holds enormous potential to help reduce road congestion. For example, the 19-kilometre journey from the CBD to Melbourne airport can take anywhere from 25 minutes to around an hour by car in peak hour but with Uber Air this will take around 10 minutes," says Uber Elevate global head Eric Allison.
"Uber's technology is changing the way people move around their cities — from bikes to pooled rides, we are always looking for ways to reduce the need for private car ownership. In the coming years, with Uber Air, we want to make it possible for people to push a button and get a flight."
Uber will also work with Australian companies Macquarie, Telstra, and Scentre Group, which operates Westfield in Australia and New Zealand.
"We will be working closely with Uber over the next 12 months to assess what network infrastructure, connectivity requirements and other capabilities would be needed to support airspace mobility in urban centres. It is a testament to Telstra's network and technology capability that we are part of this exciting future," says Telstra's CEO Andrew Penn.
"We will continue to work with communities and governments to ensure that we create an urban aviation rideshare network that is safe, quiet, environmentally conscious and supports multi-modal transport options," adds Susan Anderson.
Uber will commence test flights in Melbourne from 2020, with the goal of making Uber Air available to everyone from 2023. The two other Air Uber Pilot cities are in Los Angeles and Dallas in the United States.
Related stories
Top stories