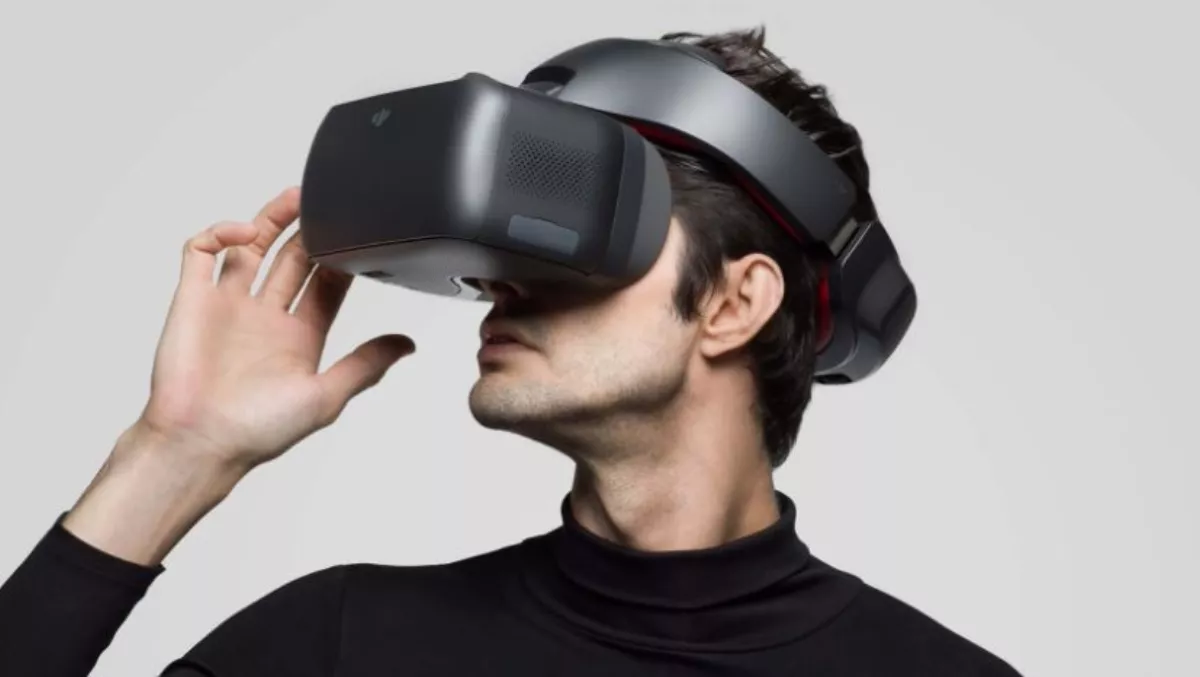 Race your drone in augmented reality with DJI
FYI, this story is more than a year old
DJI launched an enhanced version of the DJI Goggles targeted at drone racers, aerial enthusiasts and RC hobbyists.
The new DJI Goggles RE (Racing Edition) take on a new look, with a redesigned metallic matte black visor and headband, along with a high-quality red leather padding for maximum comfort.
DJI has also developed an external OcuSync Air Unit and camera module which can be installed or mounted on any drone or aircraft to provide operators using the DJI Goggles RE with a real-time first-person-view (FPV).
The smooth, low-latency, high-quality video will enable anyone to experience the thrill of drone racing like never before.
Paul Pan, DJI senior product manager, "Innovation is at the heart of everything DJI develops, with each new product building on the previous model to offer users an unparalleled experience, The DJI Goggles RE is no exception and delivers video footage with ultimate speed, stability and clarity.
"And it's not just racers and enthusiasts who benefit from the new DJI Goggles RE."
"Whether you fly a DIY drone, a fixed-wing aircraft, or a remote-controlled vehicle, the external camera and transmission module can be mounted and synced with the new DJI Goggles RE to provide you with an immersive experience and put you in the pilot's seat."
When paired with the DJI OcuSync Air Unit (the video transmission module), the DJI Goggles RE can display videos through 2.4 or 5.8 GHz digital video transmission with latency as low as 50 ms and a maximum control range of up to 7km.
The module is also compatible with a variety of multi-rotor and fixed-wing aircraft and provides powerful features, such as 1280×960 HD transmission, automatic Frequency-Hopping Spread Spectrum (FHSS) to maintain unobstructed transmission, and access to up to 12 selectable transmission channels so you can manually select an optimal channel and avoid interference.
Two pairs of DJI Goggles RE or an extra Mavic Pro controller can be connected to give a spectator the same perspective as the pilot from the DJI Goggles RE or viewed via a smart device when connected to a Mavic Pro controller.
The DJI Goggles RE provide access to flight setting adjustments, gimbal control, and precise flight data, which is necessary for effective drone racing.
A separate signal reception module is not needed and by connecting a third-party controller to the Goggles RE, racing drones with an F3, F4, KISS, Naze or any other supported flight controller can be flown directly.
Essential flight information including transmission resolution, battery level, and signal quality, is easily visible on the screen.
If the device is in Head Tracking Gimbal mode, the camera can be controlled with a simple turning of the head.
Related stories
Top stories