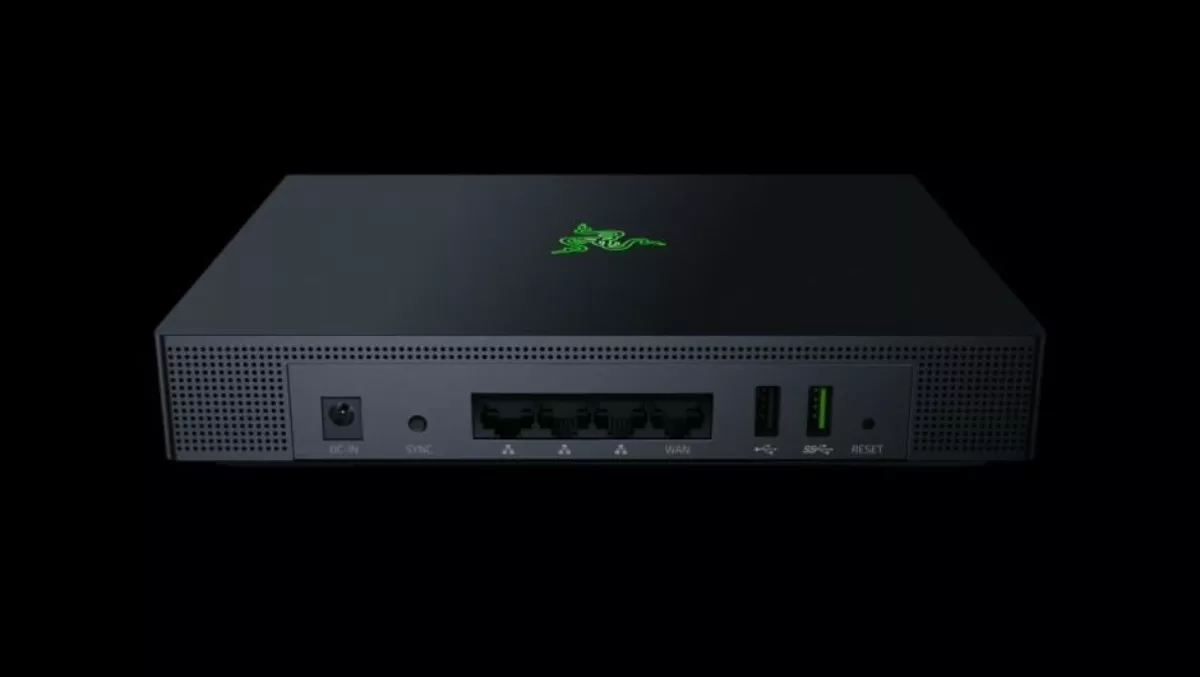 Razer's new high-performance Wi-Fi router is optimised for the gaming experience
By Sara Barker,
04 Oct 2018
FYI, this story is more than a year old
Dedicated online gamers don't have to be shackled to Ethernet cables and wired routers anymore – well, at least if Razer's new router lives up to expectations.
This week Razer launched Sila, a high-performance WiFi router that's optimised for gaming, streaming, and downloading multimedia content.
The Razer team knows that many people aren't exactly able to run a wired network through every room, and the era of mobile gaming is demanding far better WiFi performance than ever before.
They say that the Razer Sila router is "designed to deliver lag-free gaming and smooth, interruption-free streaming over a fast wireless network, meeting the needs of today's mobile, console and laptop users".
What makes it tick? If we may get technical for a moment, the Razer FasTrack, Multi-Channel ZeroWait DFS and Mesh capability with a dedicated backhaul basically mean the router can provide a fast and reliable WiFi connection.
And for those who like to prioritise network traffic for gaming sessions, streaming sessions or whatever takes your fancy, the Razer FasTrack software can learn to give more bandwidth to certain app and device types.
It has built-in detection for PlayStation, Xbox, Switch consoles, and can also detect phones, smart TVs, laptops and PCs.
FasTrack also features a one-touch gaming mode, to automatically reserve bandwidth for online gaming. "We are constantly achieving new performance heights with our hardware and software," comments Razer CEO.
"But high precision and low latency can be rendered useless if the WiFi drops. So we took the next step to develop a strong foundation for our ecosystem; with WiFi that just works no matter where you are."
The Razer Sila was developed with the help of wireless home networking firm Ignition Design Labs, which is a firm founded by former members of networking giants including Qualcomm and Broadcom.
"Razer demands the very best in engineering, design and performance. We are thrilled to be Razer's design partner, applying our engineering expertise and patented technologies to build a uniquely powerful pro-grade router for the world's foremost gaming and entertainment ecosystem," says Ignition Design Labs CEO Terry Ngo.
Key Features:
• Razer FasTrack – Intelligent continuously adaptive QoS with Deep Packet Inspection prioritizes applications & devices for high-speed gaming & streaming
• Multi-Channel ZeroWait DFS – Get additional bandwidth on protected fast channels for reliable, interference-free, lag-free connections
• Tri-Band Mesh with Dedicated Backhaul – For widespread coverage with maximum performance
• Intelligent Active Steering – Ensures client devices are always connected to the strongest signal
• App and Smart Software Support – iOS & Android app with advanced features for guest network & security controls.
The Razer Sila is available from today for NZ$499.95.