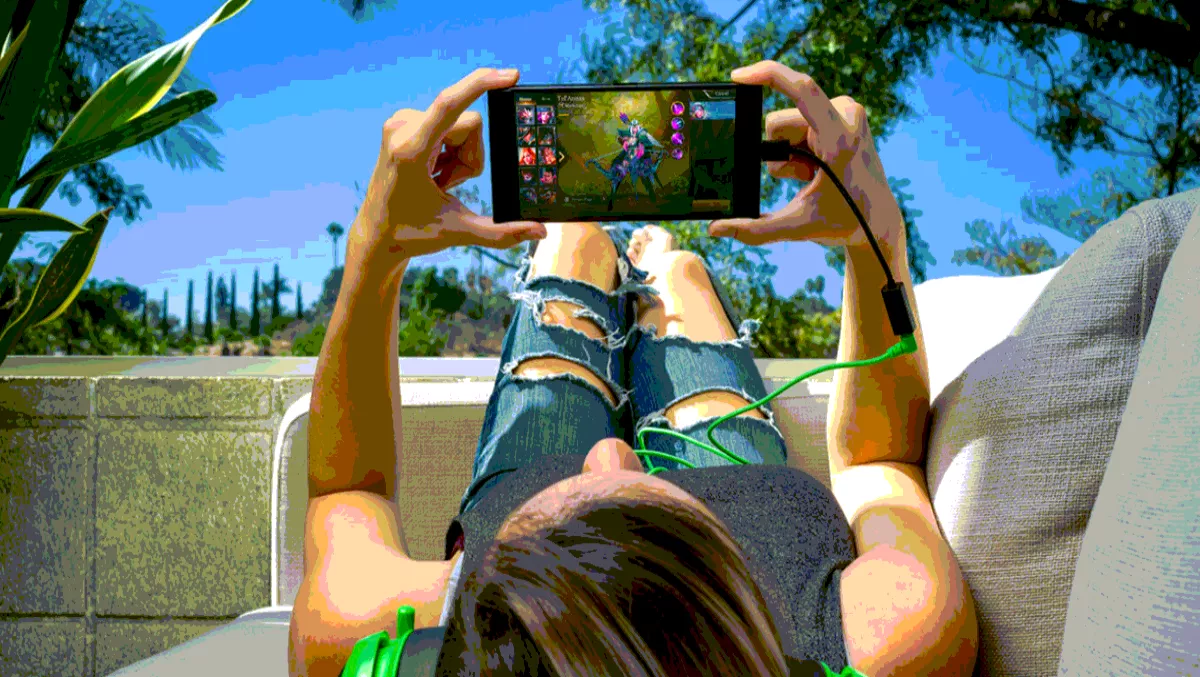 Razer's new phone promises games on the go
By Jacques-Pierre (JP) Dumas,
Thu 2 Nov 2017
FYI, this story is more than a year old
Razer just unveiled their latest project and it's a big one.
The Razer phone is labelled the smartphone for gamers and Razer expects it to be a flagship killer.
However, this phone does have a lot to live up to, not just to dominate the market, but to even compete.
The phone's screen is backed by UltraMotion technology which delivers refresh rates up to 120 Hz.
This supposedly means, zero lag or stuttering, just fluid, buttery smooth motion content for users.
The device is also equipped with a Quad HD display with a wide colour gamut, so everything looks vibrant and sharp.
This screen is at the very least on par with most modern smartphones, so it ticks the first box.
The sound is powered by Dolby ATMOS.
This is meant to produce a cinematic sound experience all around the user reproduced through front-firing speakers and dual amplifiers.
Though this sounds impressive, it is important to note that without any hands-on experience it is impossible to confirm how powerful these speakers are.
When the user is listening with headphones, hardware certified by THX supposedly guarantees audiophile quality sound.
The phone makes some mighty bold promises on the sound quality side, however, it remains to be seen if the device delivers.
The device is powered by the latest Qualcomm Snapdragon 835 with 8GB RAM, this is perhaps the most important part of the device, and despite it being on par with other smartphones it is hardly revolutionary.
It does however slightly outperform the current competitors in this regard with the Samsung Note 8 only having 6GB of RAM.
In regards to its camera, the Razer Phone follows the dual camera trend boasting 12MP dual cameras.
The device is also equipped with a 4,000 mAh battery, which may be one of the largest found in any smartphone.
All in all the phone sounds pretty decent, however, I doubt it will be a market changer.