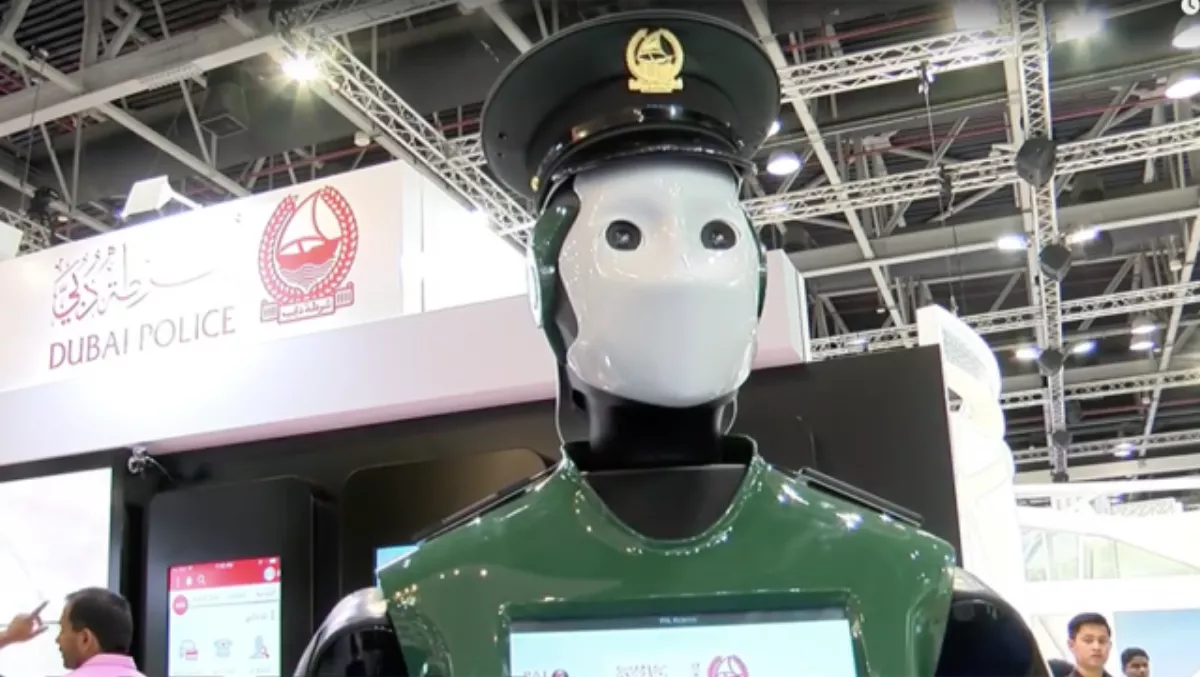 Real life Robocop patrols the streets of Dubai
By Alex Crossan,
Tue 23 May 2017
FYI, this story is more than a year old
Criminals in Dubai, you are officially on notice: The world's first 'robocop' is set to begin roaming the streets of Dubai.
The robot cop made its debut on Sunday at the Gulf Information Security Expo and Conference, and is set to begin patrolling Dubai's streets and malls on this week.
"Robocop has been designed to help us fight crime, keep the city safe and improve happiness levels," says Brigadier-General Khalid Nasser Al Razzouqi, director-general of smart services at Dubai Police.
The autonomous robotic police officer is powered by artificial intelligence, and will roam the streets, using facial recognition software to help human police officers identify and catch offenders and law breakers. It can communicate in six languages to answer the public's questions and will recognize gestures and hand signals from up to five feet away.
The uniformed robot, which stands 165cm tall and weighs 100kg, can tell if you're happy or sad, then alter its own expression accordingly. It can also shake hands and give a military salute. Also, it has a tablet in the middle of its chest, on which passersby can report crimes and pay traffic tickets via credit card.
Dubai police developed the robot with the help of IBM's Watson and Google. The most interesting part is that by 2030, Dubai expects robot cops to make up a quarter of its police force - a huge number. It seems far fetched now, but the next 13 years will probably change how we feel about robots in the workforce (for better or for worse).
"The launch of the world's first operational Robocop is a significant milestone for the emirate and a step towards realising Dubai's vision to be a global leader in smart cities technology adoption," Nasser Al Razzouqi added.