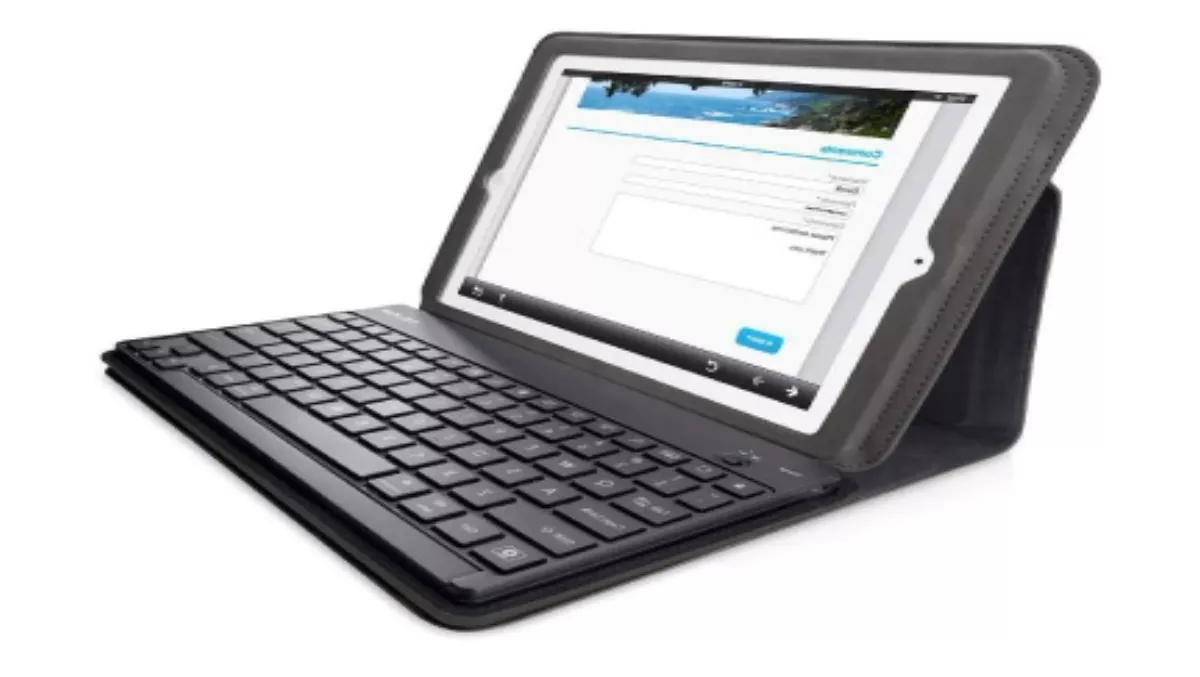 Review: Belkin YourType Folio+ Keyboard
01 Jun 2012
FYI, this story is more than a year old
The Belkin YourType Folio+ Keyboard comes with a folio to fit both the iPad 2 and the New iPad (3rd gen). This is incredibly important since the New iPad is slightly bigger which means folios and cases designed for the iPad 2 aren't guaranteed to fit the iPad 3. Your iPad can be positioned on different viewing angles and comes with a detachable Bluetooth keyboard powered by an internal battery, and a USB cable for charging.
Pros
Has a firm fit - holds the iPad very securely.
Tab closure is magnetic – it can also be secured backwards to avoid obstruction when iPad is in use, awesome additional feature.
Has cut-outs for access to headphone jack, power button, volume controls etc.
Folio has velcro area to secure the keyboard when not in use, and grooves to allow multiple viewing angles while providing grip.
Keyboard keys are spaced generously.
Keyboard also features extra buttons for those extra functions e.g. lock, home button, volume controls, select all, and more.
Bluetooth feature on the keyboard is easily enabled, it will also switch into battery-saving mode with prolonged inactivity.
"Status" LED light flashes to indicate charging and the establishment of a connection.
If the keyboard's battery runs low it can still be used when connected to a USB power source.
Pairing via Bluetooth on the iPad is incredibly easy; set up is done in seconds.
Cons
Fabric could be improved – feels a bit cheap.
Folio doesn't come in other colours.
USB cable to charge the keyboard does not have a universal micro-USB connection.
iPad does not wake-up or enter into sleep mode when opening or closing the Folio.
Bluetooth technology means you won't be able operate it on an airplane.
Conclusion
Highly recommended for those who have purchased an iPad to essentially replace their laptops. The detachable wireless keyboard and the multiple adjustable viewing angles on the folio make typing a breeze.
The shortcut buttons make listening to music and word processing tasks go hand-in-hand. There was no way of determining the length of the keyboard's battery life, but after more than five hours of use it appeared to still be going strong.
Before using the folio I wouldn't have considered doing a lot of typing on the iPad and the external keyboard made a significant difference to my usage patterns.