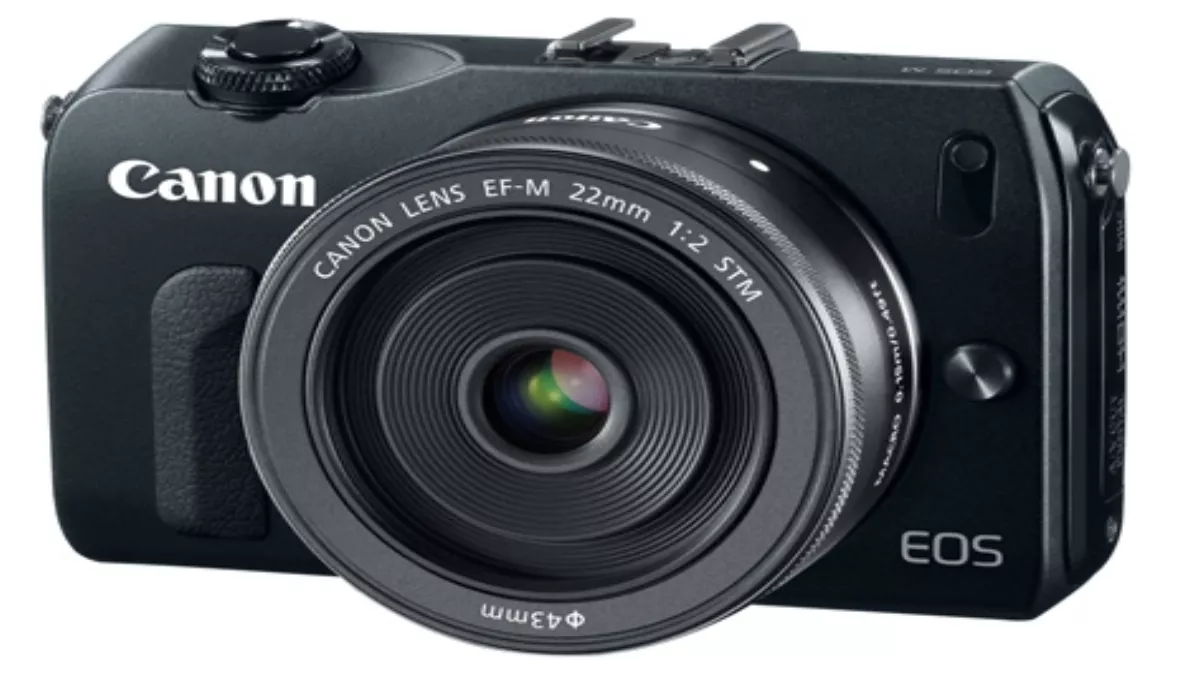 Review: Canon EOS M
By Greig Strafford,
18 Aug 2014
FYI, this story is more than a year old
As the threat of camera phones destroying the SLR market increases, do the SLR manufacturers have a trick up their sleeves?
The Canon EOS M is one of two steps most people will take into the Canon SLR range when transitioning from a phone camera. The other is the Canon Rebel series with a more manual interface.
Now I have to admit I am a Canon rather than Nikon user. I've had bad experiences with Nikons before and find most photos have a leaning towards a certain brand.
But that doesn't mean I'll let Canon off the hook. The EOS M promised so much that when it was announced, I put it straight on my must-have list. The middling reviews on its release dissuaded me, but having put my hands on it, there definitely some benefits and with some minor tweaks it could be pretty awesome.
At first impressions, the EOS M feels like it has everything there to make it a definite upgrade from a phone camera. With its magnesium and plastic body, a choice of two lenses and detachable flash, I was expecting great things. With a 32GB SD card in, I was ready to go out and be creative.
And that's where it stopped. The flash came with no batteries, and the interface belongs in a dustbin for its UX. So it's sat here for a while, taking the odd picture here and there.
So I decided to transfer the pictures off. Oh yes, it's mini USB. Now to spend an hour digging through boxes looking for one.
Unfortunately the Macbook Air doesn't have a micro / SD slot which does inhibit connectivity, but I would have like to have seen some wireless or Bluetooth connectivity which costs but a few bucks nowadays.
But there is a definite tick for the Canon - it's tough! It's taken a tumble and the magnesium body has a nice dink in it, but it does keep on trekking - one thing as a clumsy oaf that's always made me thankful of their build quality! The EOS M comes with an optional Speedlite 90EX flash. The problem with this is the lack of batteries; sometimes I feel like I need to have a Noel Leeming in the back room for all the cables and bits I need that are required to run devices.
I do wonder why Canon didn't throw in a battery that used the same charger as the camera?
Another thing that has got me fed up lately is companies sticking to proprietary connectors for lenses. Whoever is first to market with a body that accepts multiple UIs and can accept multiple manufacturer's lenses will surely win the game - maybe Nikon and Canon should join and save us all some grief.
However, once the pictures are off, you realise why you took the step up to an SLR. The same reason writers use Macs. As a tool, it can produce some amazing work.
All in all the Canon EOS M is ok - it's a shame it wasn't brilliant, but that's sufficient in the rinse and repeat market nowadays, isn't it?
Or Canon could have a go at the Mk2 and fix the above issues and give us something that lives up to the Canon name.