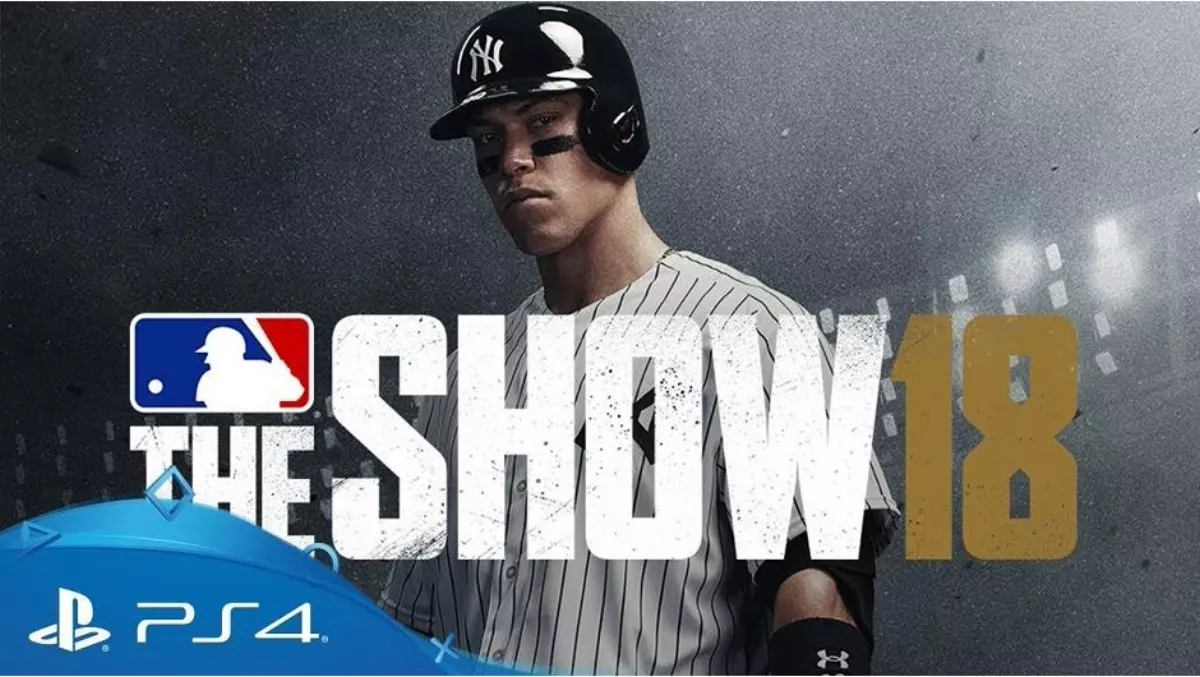 Review: Does MLB The Show 18 hit a home run?
FYI, this story is more than a year old
It has been several years since I have played a baseball game. The last MLB game I played was several years ago for the PS Vita, but now I return to playing the franchise with this year's release called MLB The Show 18. Does this new PS4 exclusive offer anything different from the older games in the series? Sometimes it can be hard to review sports games because not much is added each year aside from the usual mandatory roster updates. Thankfully, MLB The Show 18 offers more than just a new coat of paint as it looks and feels like you are actually watching/playing a real life baseball game. The presentation in MLB The Show 18 has improved a lot ever since the series ditched the PS3 and PS Vita consoles to become a PS4 exclusive. The graphics engine has seen a major overhaul as the character models look realistic and every real life baseball stadium has been recreated with 100 percent accuracy. Current baseball stadiums such as Safeco Field and the Rogers Centre look particularly awesome because you can choose to leave the stadiums open or with the roofs closed. They have even added Little League stadiums and venues from the past like Shea Stadium and the old Yankees Stadium to make old school fans happy.
It's not just the visuals that have seen such a big improvement as the animation is far better than it has ever been. Sony Santa Monica meticulously motion captured tons of new animations for both pitchers and batters so no two strokes and throws are the same when you play an inning. The new animations also affect the physics engine because MLB The Show 18 is slightly more difficult compared to the arcade style gameplay the older games possessed. If you think you can hit home runs constantly, well you are out of luck because the game is harder than it used to be. In order to be successful in this game, you will have to time your swings with accuracy anticipating where the ball might be positioned and the type of pitch the pitcher has made. You will need some patience if you play on the harder difficulties because not every pitch will result in a base hit or home run. Even while pitching, there are lots of options available to the player to trick whoever is at the plate. You have access to the likes of curveballs, fastballs, sinkers and other types of pitches. Not to mention every pitcher has their own style of throw so not every pitch will feel the same.
In terms of game modes, there are a ton of new and returning features here in MLB The Show 18. My favourite mode of the entire game is of course the Home Run Derby. It's always fun to compete with your friends and family members in this mode to see who the best batter is. Even my Mum played this mode and enjoyed it a lot because all she had to do was press one button! For more hardcore baseball fans, another big mode in the game is 'Road to the Show' where you take a rookie and try to make it into the big leagues. This year's mode adds more RPG-like elements so you can improve your skills, or even get worse at baseball depending on your performances. I remember in one game I threw the ball widely many times and my pitching skills decreased as a result of the bad performance... Other modes that will keep hardcore fans occupied are the Diamond Dynasty and Franchise modes. There's a myriad of new legends added to the Diamond Dynasty mode plus hundreds of new items for you to collect. As for Franchise mode, here you can become a GM in hopes to lead your team all the way to the World Series. Fans of baseball are no doubt going to love MLB The Show 18 as the graphics have been improved and the new animations really bring the sport to life. The added improvements to existing game modes also make this year's iteration much better than previous games in the series. Verdict: 8.5/10
Related stories
Top stories