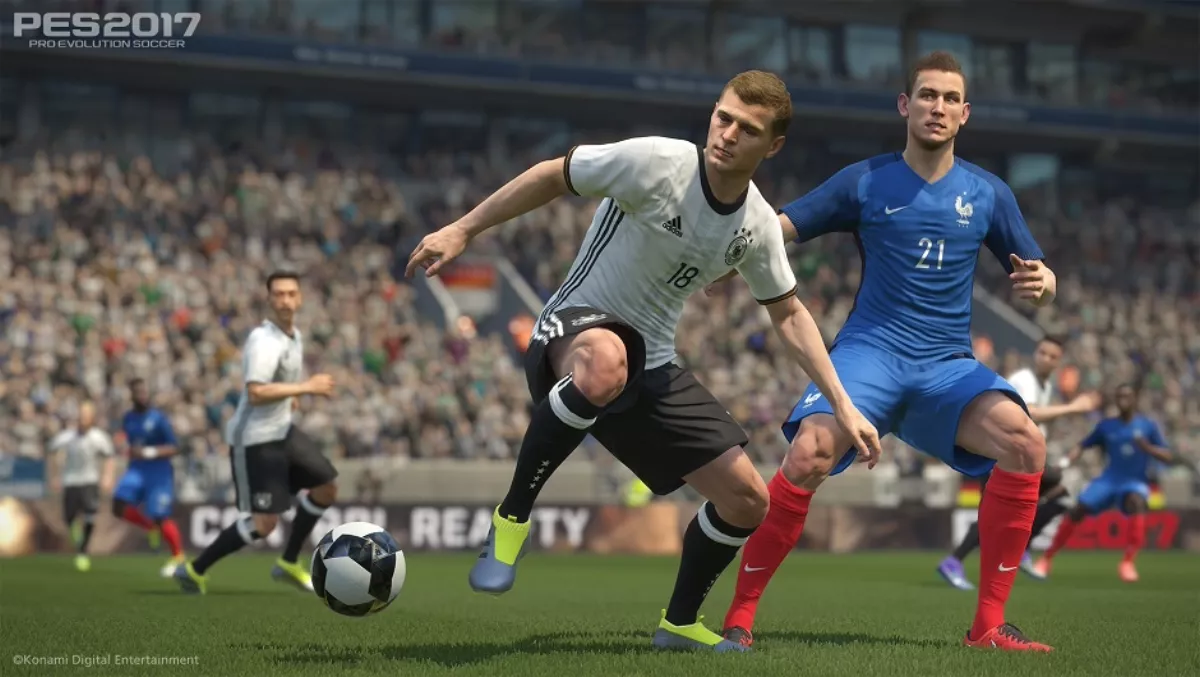 Review: Does PES 2017 feel any different to PES 2016?
FYI, this story is more than a year old
Konami returns for another year releasing PES 2017 for the hardcore soccer/football fans. However, is it any different to last year's offering? Annual sports games have been around for 20 years now and demand is still high for fans to buy them each and every year. PES 2017 offers a few new things to the table, although many will agree the changes are small. First of all, let's talk about the graphics. Arguably, the PES series has looked better than the FIFA series in recent years thanks to the addition of the FOX Engine. The FOX Engine makes players look more realistic than ever before and the results are breathtaking. Not only do the character models look great, but the stadiums are large and full of life. Not to mention Konami this year has managed to acquire more licences for PES 2017. Teams such as Arsenal, Liverpool, Barcelona and more are fully licenced featuring official kits, players and stadiums. Sadly though, PES 2017 is still behind when it comes to getting the official licenses for many other teams and leagues. Most of the big teams and leagues belong to EA. It's also worth mentioning PES does not have any of the women's teams that have now been added to the FIFA series.
In terms of gameplay, PES 2017 strives to continue to be the ultimate soccer/football simulator. In my opinion, Konami has managed to make this year's game harder but in a good way. The main change that has been made is that the goalkeepers are smarter and more agile this tme around. When I played PES 2016 last year, it was somewhat easier to score goals. In this year's game however, the physics have changed in the goalkeeper's favour. Even if the ball is just a few centimetres away from his arm, a little nudge can still block the ball from hitting the goal. Don't be too scared about the advanced A.I. because you will only notice these changes in the harder difficulty settings. You can still score lots of goals in the easiest difficulty setting. As realistic and fun PES 2017 is, the main part that it fails to capitalise on are different types of game modes. Both NBA 2K17 and FIFA 17 offer a cool story-like mode to their games that allow you to experience what it's like being a professional athlete. In PES 2017, you are stuck with the same game modes that appeared last year. That's not to say that this game is entirely empty. The same game modes are here such as MyClub, the UEFA Champions League, Become A Legend and more. My favourite mode is the training exercises. They're more than just tutorials as you can try and beat your high score by doing perfect shots and more/. As a whole, PES 2017 is a great package and is a real contender to FIFA 17 when it comes to the core gameplay. The only things holding it down is that it looks and feels exactly the same as PES 2016 and the lack of licenses for many teams are very noticeable. It's still worth picking up if you didn't play PES 2016 last year though. Verdict: 8.5/10
Related stories
Top stories