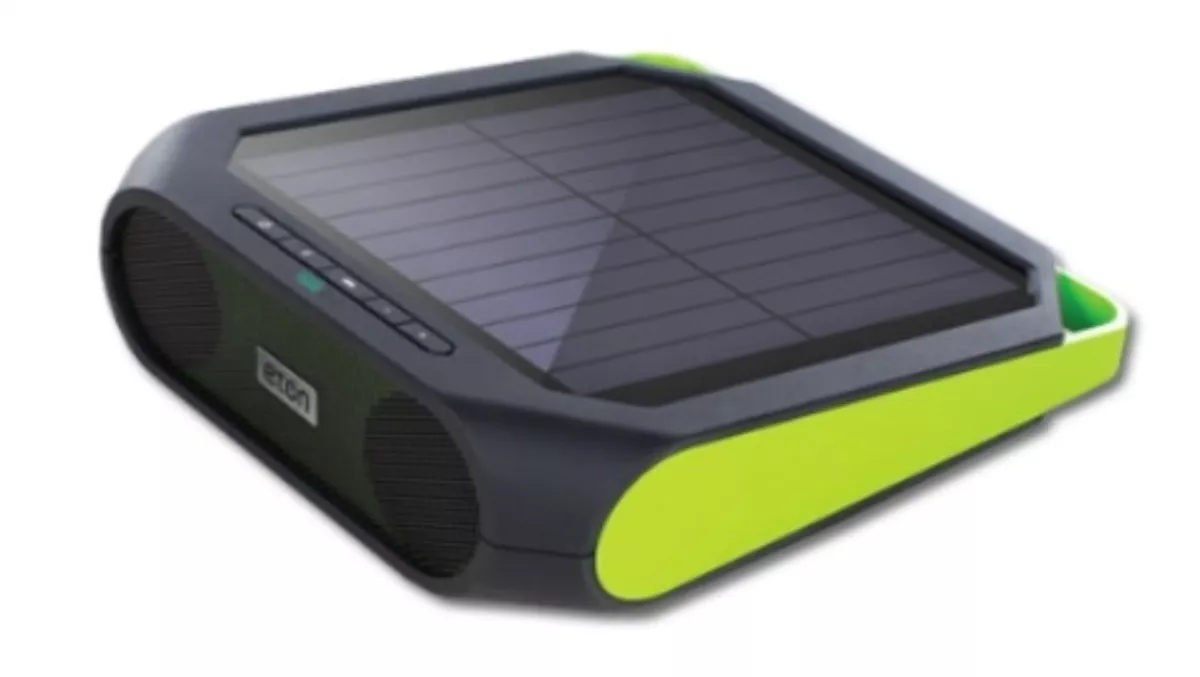 Review: Etón Audio Rugged Rukus Solar Bluetooth Speaker
FYI, this story is more than a year old
With a plethora of bluetooth speakers hitting the market, what makes the Rugged Rukus an ideal travel speaker?
The majority of bluetooth speakers have concentrated on big sounds, with reasonably short battery lives. We all know the issues of trying to find a plug or usb socket to charge up the speaker, but the Rugged Rukus has a solar panel that keeps the speaker charged, as well as being capable of charging any other USB powered device.
This means that if you want to go out in the wild (or to the beach), far away from a plug or power socket, the Rugged Rukus is your best friend.
With a runtime of eight hours and about five hours to charge in full sunlight, the Etón Rugged Rukus will keep on the go for a while. It's splash proof exterior does allow it to be near the water, but no dunking please. It also has two small loops at the back which allow it to be clipped onto your bag.
The Rugged is built for outdoors, with a wedge design. It has flaps covering the USB slots helping to give it the splash protection. The top of the Rugged Rukus is completely covered by a solar panel. The mono crystalline solar panel used here are known for their higher efficiency, but also their higher manufacturing cost.
The upsides of such a speaker are enormous, now users don't have to return to civilisation in order to keep their tunes going. However, there are downsides to the Rugged Rukus.
Its Bluetooth connection can suffer from a slight whine when no music is playing through it. But the connection is very strong, being even stronger than some wired devices I've used.
The speaker provides high-quality audio but the sound range doesn't reach that of some other devices, with the small speakers unable to reproduce the deeper bass notes.
Etón Audio have found a niche that other manufacturers haven't yet tread. By providing customers with a product that can charge off the grid, their customers can still enjoy music without being tethered to a socket.
Related stories
Top stories