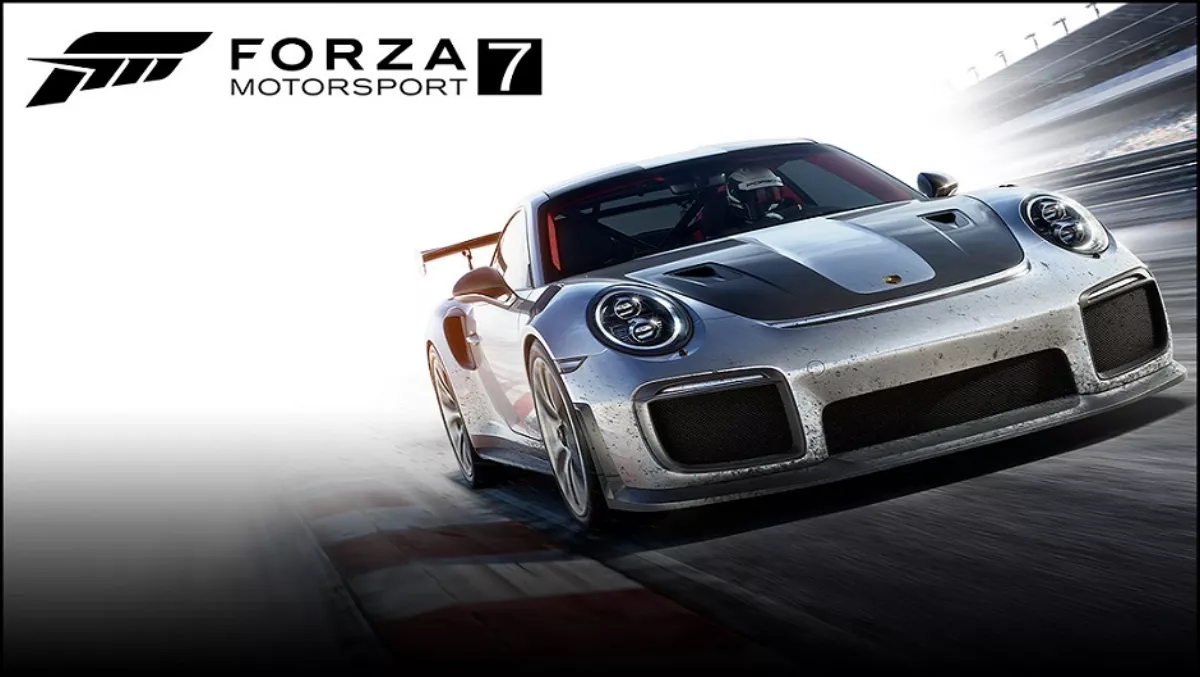 Hands-on review: Forza Motorsport 7 zooms out on Xbox One
By Damian Seeto,
06 Oct 2017
FYI, this story is more than a year old
Forza Motorsport 7 has been released for Windows 10 PC and Xbox One and it's one of the best looking games you will ever play. Turn 10 manages to push the game to the limit to make the graphics look as photo realistic as possible.
I'm praising the graphics even before the release of the Xbox One X which will render the game at 4K at 60fps. It is amazing how Turn 10 manages to make all of its over 700 cars look gorgeous with tracks that have dynamic weather.
Every car has a cockpit view so you won't be seeing a downgrade in visual fidelity. You can also race in both day and night cycles with raindrops to make the tracks harder for you to drive on.
Forza fans will also be happy to know that Forza Motorsport 7 still includes a fully fleshed out single player career mode with lots of championships for you to enter. This is significant mainly because the upcoming Gran Turismo Sport for PS4 won't have a traditional single player career mode. The single player career mode in Forza 7 allows you to race in various disciplines where you are able to buy and drive a myriad of different vehicles. The career mode forces you to buy as many vehicles as you can because you need to participate in as many races as possible to unlock the next championship series.
Even though you can race in different vehicles such as Formula 1 cars, trucks, road cars and more, it's sad to note there are no drift challenges or any rally tracks for you to do. If you want to drift, you can only do it by yourself in the arcade mode.
Most of the tracks are on circuits as the game does not offer any off-road gameplay. This is disappointing, although I guess most of the rally content is usually saved for the series' Horizon spinoff games instead.
Gameplay wise, Forza Motorsport 7 offers many options for both hardcore and casual gamers alike. I appreciate the fact that you can turn on or turn off the gameplay assists like automatic steering and braking. You can make the game as easy or as hard as you want. The physics themselves are more simulation based compared to the arcade mechanics featured in the Horizon series. It takes a bit of getting used to, but the game isn't too hard to play.
A thing I prefer about the Horizon series is that those games feature awesome licensed music. The soundtrack for last year's Forza Horizon 3 was awesome and I still listen to the songs on my MP3 player. Here in Forza 7, no licensed music is offered so I ended up playing my own songs via Spotify instead.
They've now implemented a new system where cars are categorised into tiers, 1 being common cars and 5 being legendary cars. Due to this change, now you cannot simply earn enough credits to purchase the car that you want. In this game, you have to unlock the tier level by buying and collecting enough cars to increase the tier level.
This can be a bit of a chore as for example, I wanted to purchase a Ferrari which is tier level 4, but I found myself buying cars I didn't want just to build up my car collection to unlock the next level. Basically, I had to waste money on buying many unwanted cars!
Even though Forza Motorsport 7 excels when it comes to the graphics and gameplay, to me it feels that the series cannot do much more in terms of adding new features or content. It was only two years ago that I was playing Forza Motorsport 6 and in that game I ended up playing on most of the same tracks and bought similar looking cars.
Overall, this game is worth buying if you are a hardcore fan of cars and love racing no matter what. It's worth buying if you love graphics because this is one of the best looking games you will ever see. That said, the gameplay is identical to Forza 6 in a lot of ways and the new tier system is sure to annoy some players.
Verdict: 8.0/10