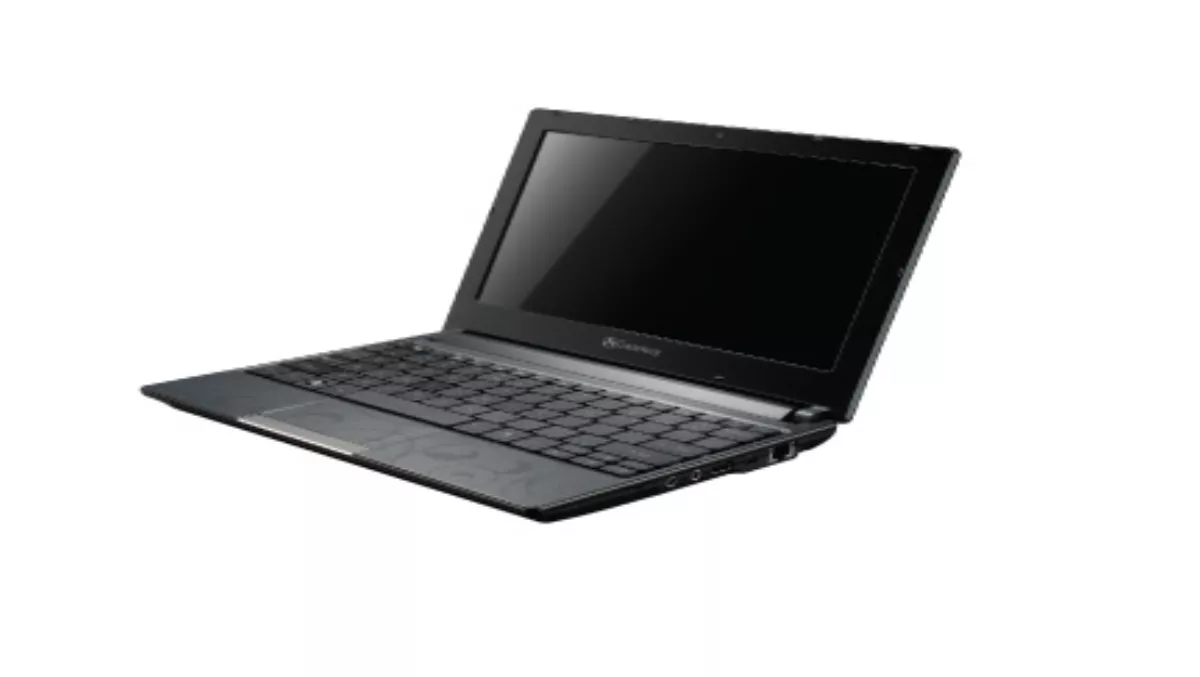 Review: Gateway LT23 Netbook
Sat 1 Jan 2011
FYI, this story is more than a year old
The LT23 is quite an attractive Acer netbook, with a stylised, pixilated pattern etched both on the exterior and the wrist rest surface. The specs aren't too bad for a netbook, with an Intel Atom 1.67GHz processor, 1GB of RAM and a 250GB hard drive. It's sufficient for fairly non-intensive use (Web browsing, word processing etc), and even for storing a decent amount of media. But – as with most netbooks – you'll want to leave the resource-hungry work to a fully fledged PC.
The 10.1-inch screen is of a standard size for a netbook, but the LED LCD display makes for a rather sharp and clear image. Thankfully, it doesn't appear to draw too much on the battery either, as the LT23 boasts a battery life of around eight hours (although the battery monitor will tell you it has upwards of 13 hours after a full charge). Still, it's rather impressive. As is often the case with netbooks (but not necessarily the rule), a compromise has been made to cram in a full QWERTY keyboard. Subsequently, typing is that little bit less comfortable than you may be used to with larger computers, and with a smaller margin for error.
It supports the Wireless N wi-fi protocol (the best current standard, but you'll need a compatible router to get the most from it) but the wireless connection to my home network dipped out fairly frequently during my time with the LT23. It's not a problem I've ever had with any other computers, and indeed the other two that were on the network at the time. It seemed to fare a little better when quite close to the router, but that defeats the point somewhat, doesn't it? It's worth noting, however, that the problem could possibly be unique to this particular review unit.
There's a neat on-board program called Gateway Games, which allows you to trial and purchase some light games like Diner Dash and Lemonade. It will even automatically check your system's specs against any featured game's system requirements.
PROS: Attractive design. Good battery life. Nice, vivid display. Decent-sized HDD for a netbook computer.
CONS: Seemingly temperamental wireless adapter.
VERDICT: The LT23 is a rather capable netbook that presents good value at $799.