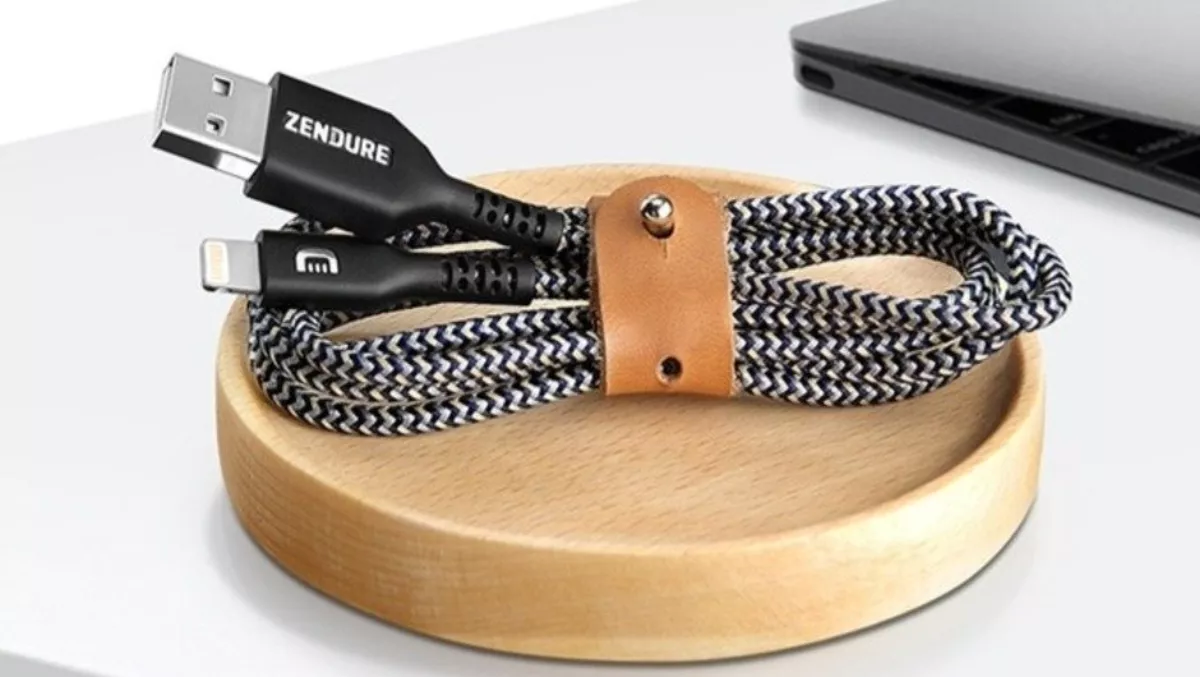 Review: Is the Zendure SuperCord the fix for cable frustrations?
FYI, this story is more than a year old
I try very hard not to think about the amount of money that I have spent on USB cables for charging my phone - whatever that number is, I promise you it's too much.
Even more concerning is the amount of time I've spent trawling through eCommerce sites and reading reviews to try and figure out which cable would be the best value for money.
I am a big proponent of the 'one is none' mentality when it comes to cables. I need at least three at any given time - one for home, one for work, and one for my car - and ideally, one more I keep in my bag.
Calculating my life wasted on charge cables, I can't forget to add the amount of time that I have spent wiggling, adjusting, pushing, folding and wishing really hard to get a cable to work.
So, given the chance to review Zendure's new USB-lightning SuperCord, selling on Indiegogo on demand for US$15 plus shipping, I jumped at it.
The cable boasts a lifetime warranty, claiming to be 10x stronger than 'ordinary' cables (what makes a cable ordinary, I don't know) and capable of withstanding 50,000+ 180° bends, which they define as from one 90° angle to the opposite.
It is reinforced with Kevlar, both on the braided nylon coating and in thin strips within the cable itself, and the connectors are stainless steel, rather than aluminium.
The moment I held the cable, I knew that none of this was PR hype. I've had braided cables before, (in fact, I have one here on my desk) and the Zendure cable just feels like quality.
The cable resists being folded in half, which makes me feel better about keeping it in my backpack when I travel, but it loops nicely and the leather strap it comes with allows for it to be stored without the infuriating tangling that we all know too well.
The cable ends are a tough plastic that extends down the cable a bit, meaning that it's not easily going to split in that common problem area.
The stainless steel connectors are just wonderful. The USB end I squeezed with my fingers as hard as I could and it only resulted in a little bit of easy to fix bending.
I've had issues with lightning connectors bending and snapping internally so I put some lateral pressure onto the SuperCord's with my thumb and it barely moved at all - very pleasing.
Finally, I gripped the plastic end tightly and pulled on the cable trying to see if it would pull out of its moulding and it didn't budge.
The only thing I didn't try was bending it right back on itself and then applying pressure to the fold because if you do that, you deserve a broken cable anyway.
I only got to use this cable for about a week but so far I really like it. The real test is whether it will still be alive after a month of my often careless usage but hey, it's got a lifetime warranty!
The Zendure SuperCord is reasonably priced and delivers on everything it promises - all in all, it gets two great big thumbs up from me.
Related stories
Top stories