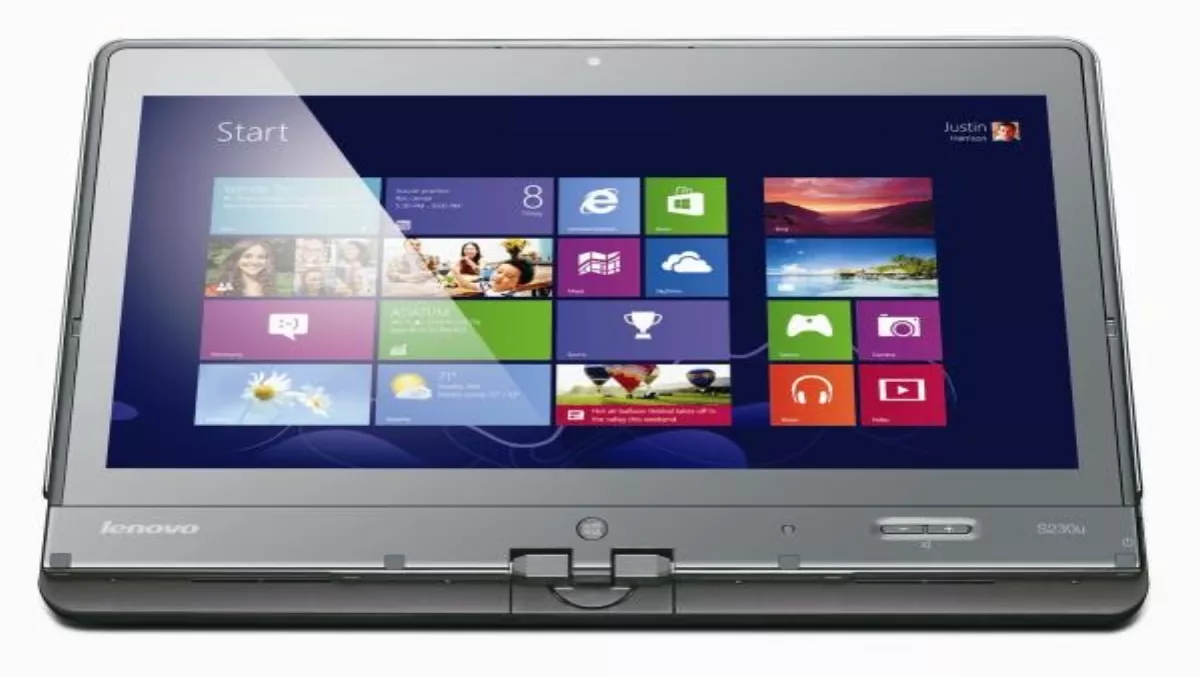 Review: Lenovo ThinkPad Twist s230u
By Courtney Sit,
01 Jun 2013
FYI, this story is more than a year old
This ThinkPad Twist is the first of Lenovo's Touch screen capable convertible Ultrabooks released to align with Windows 8.
The product features a screen which turns 180 degrees vertically around a pivot point around the main base, with the strength of this pivot point allowing the device to be flipped upside down like a stand.
The matte finish sides means it doesn't slip as well which is always a positive.
As with any ThinkPad, it has it's signature red dot in the middle of the keyboard which can be used for various actions on top of the regular multi-touch scroll pad.
The ThinkPad logo on the top of the laptop also lights up on the dot of the "i" when charging the laptop, battery life also claims to be 7 hours which is relatively accurate.
Pros:
Available in Intel Core i3, i5 and i7 processors
12.5" screen with 350 nit HD touch display with anti-scratch Gorilla Glass.
Ultra Slim and light, 20mm height and weighing in at 1.54kg.
Hardware includes full sized spill resistant keyboard is 2 USB 3.0 ports.
Features extra services like Lenovo Solutions for Small Business which helps to optimise computers performance as well Lenovo Cloud Storage for extra storage.
Includes a few extra preloaded Windows 8 apps like Fruit Ninja, Evernote and Skype.
Cons:
Matte finish means it stands up well in almost any direction you place the laptop with the screen, however fingerprints are visible on the surface after a while.
The extra features by Lenovo are great if you use them, but they do continue to prompt you and opting out is difficult.
7 hour battery life only guaranteed with the Battery Safeguard Hardware Authentication.
Lenovo ThinkPad range has always been aimed at business use and this is not any different software wise.
The Twist capability of the screen is unique and does allow it to be placed in various modes which is an awesome feature but overall, the performance matched specifications.
Score: 3.5/5