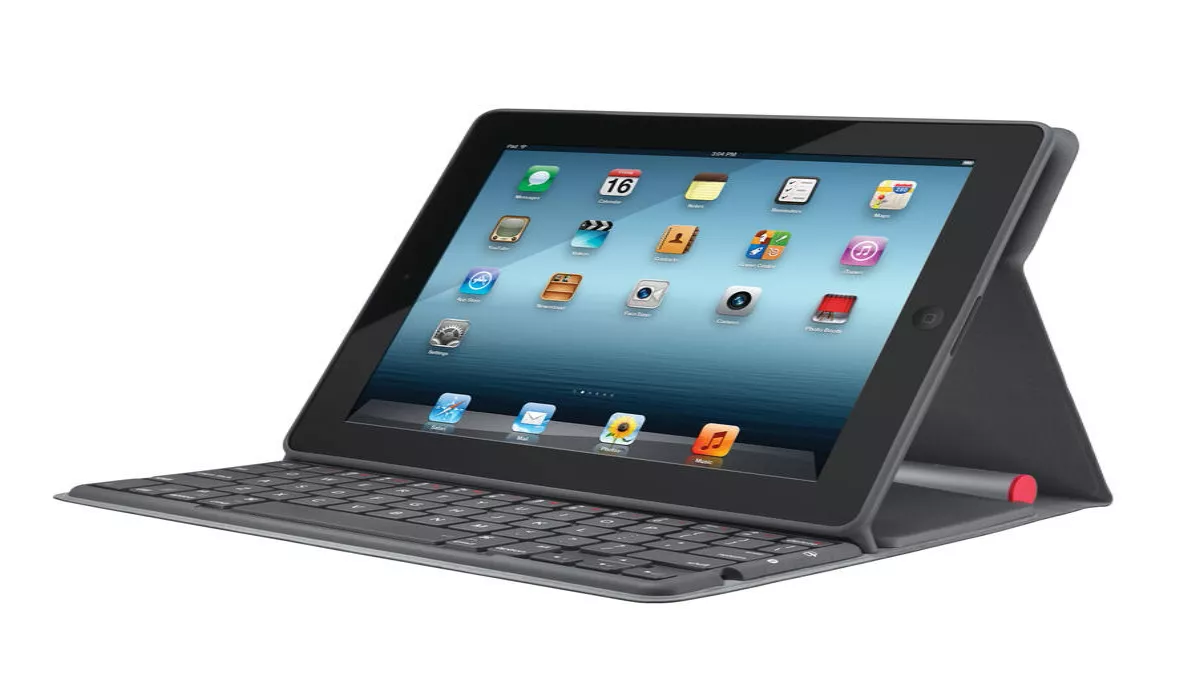 Review: Logitech Folio for iPad
By Courtney Sit,
Mon 9 Dec 13
FYI, this story is more than a year old
For some people, buying an iPad to use without a case is enough - but for most, having a case is necessary, especially if you want to use it on a service at the right angle.
If you are the latter, the Logitech Folio for iPad could be your next cover of choice. Made of a mix of plastic and canvas - it is a great way to make it literally look like a notebook, if that's to your liking.
When in the case, it provides all around protection including the buttons, as a stand there is three available viewing angles and if you want, you can also take your iPad in and out if you want to, there is also no issues with the charging or headphone ports.
Pros:
• Logitech brand, well known and reliable
• Good solid case. Soft inside . Solid tray
• Easy to put your iPad in and take it out
• Case buttons work well with the existing iPad
• Easy to set up with multiple angles
• Nice canvas feel
• No problems with charging or headphone ports and plugs
Cons:
• Canvas can get dirty, this is more dependent on your colour choice
• There is a noticeable overlap in the cover and tab design, which seems a little odd
• When in the case, it is only viewable in landscape mode, which could annoy some
Overall, the case performed well - within it's expectations and also exceeded on certain points. The drawback of a canvas (or any fabric for that matter) as the main material used in this case is if it gets dirty however this can be overlooked if you were to purchase a darker colour.
There were a few design elements that seemed extra and unnecessary or just for aesthetic purposes, however again these can be overlooked with time.
Score: 3.5/5