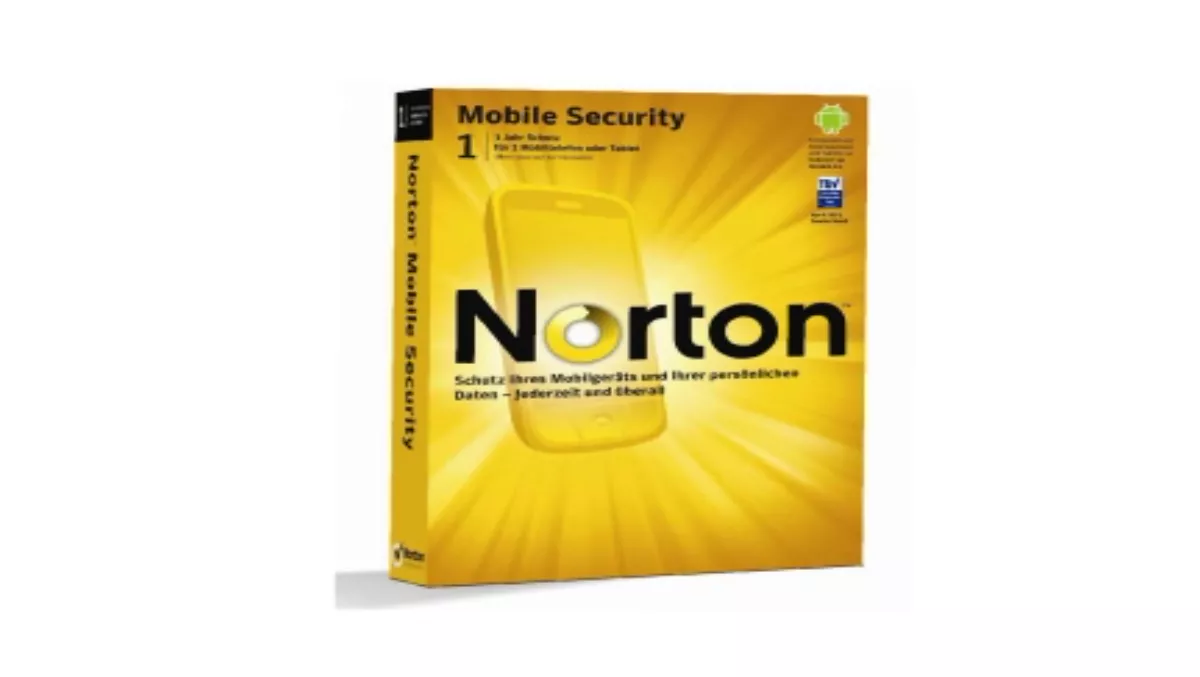 Review: Norton Mobile Security
FYI, this story is more than a year old
Ever misplace your phone and have no way to find it? Ever have someone steal your phone and rack up a huge bill? Ever get annoying, unwanted phone calls or text messages? Well we may have found a solution for you.
Symantec, known for their popular antivirus and security suites on the PC, has sent us an antivirus solution for Android – Norton Mobile Security. This product promises to guard your mobile device anytime, anywhere and keep your personal information private.
Some of the many features this solution offers are:
• Remotely lock your phone if it's stolen so thieves can't use it and run up your bill
•  Remotely erase information on your phone if it's lost or stolen
•  Get the coordinates of your phone so you can find it if it's lost or stolen
• Block annoying and unwanted calls and text messages
•  Protect against cybercriminals who threaten your privacy or try to take control of
your mobile device
One of things I found with the Norton Mobile Security was the ease of installation. All you need to do is, using your Android device, go to the website provided in the pack, enter the requested download information and click download. Once it has finished installing, you simply enter the activation code provided and you're done!
Once I had installed the security app it was time to try it out for myself. I first tested the "locate" function. I placed my phone in my car just outside of my house. From another phone I texted "locate" and then the password it asks you to set up and sent it to my cell phone. Within minutes, I received a text back with the coordinates and a link to a Google map showing me exactly where my phone was. It was not bang on, as it suggested my phone was at a neighbour's house down the street, but it was pretty close.
Next I tried out the blocking feature, which was successful in eliminating all the pesky texts and phone calls I was getting from my gym. I used to get a text almost daily from them and for the last 3 weeks (since installing the Norton Mobile Security) not a single one. Coincidence? I think not.
With the introduction of smartphones, people can browse the web on the go, and we now regularly use our phones to do the things we would have traditionally done on a laptop, such as checking bank accounts, sending emails, going on Facebook and so on. You wouldn't use your laptop without a robust security suite, and your smartphone should be no different.
I personally am a huge fan of apps – I have everything from games (Angry Birds, anyone?) to the flashlight app, and I feel much safer downloading them now that I have proper security on my phone. The Android operating system has been especially prone to attacks due to its open platform, and this security package is specifically designed for the Android, which I appreciate.
PROS
Easy to install and use
Offers great protection against dangerous websites and cyber criminals
Allows you to keep your information private if your phone is lost or stolen
Saves you money on having to replace your phone if it's lost
CONS
You have to renew each year just like on your PC
Things like the locate function are not 100% accurate
You need to have an Android 2.X operating system or later for it to work
CONCLUSION
I would definitely recommend this product to anyone using an Android smartphone. There may be a few small bugs that need further work, but I am confident that new and improved features will be added with each future version that comes out. In saying that, the product is still pretty good as is, and I struggled to find much negative to say about it. Smartphone security is still a relatively new area and with all of the excitement around smartphones and apps, security has often been overlooked. For a mere $59.99, this product is a must.
By Daniel Strang
Related stories
Top stories