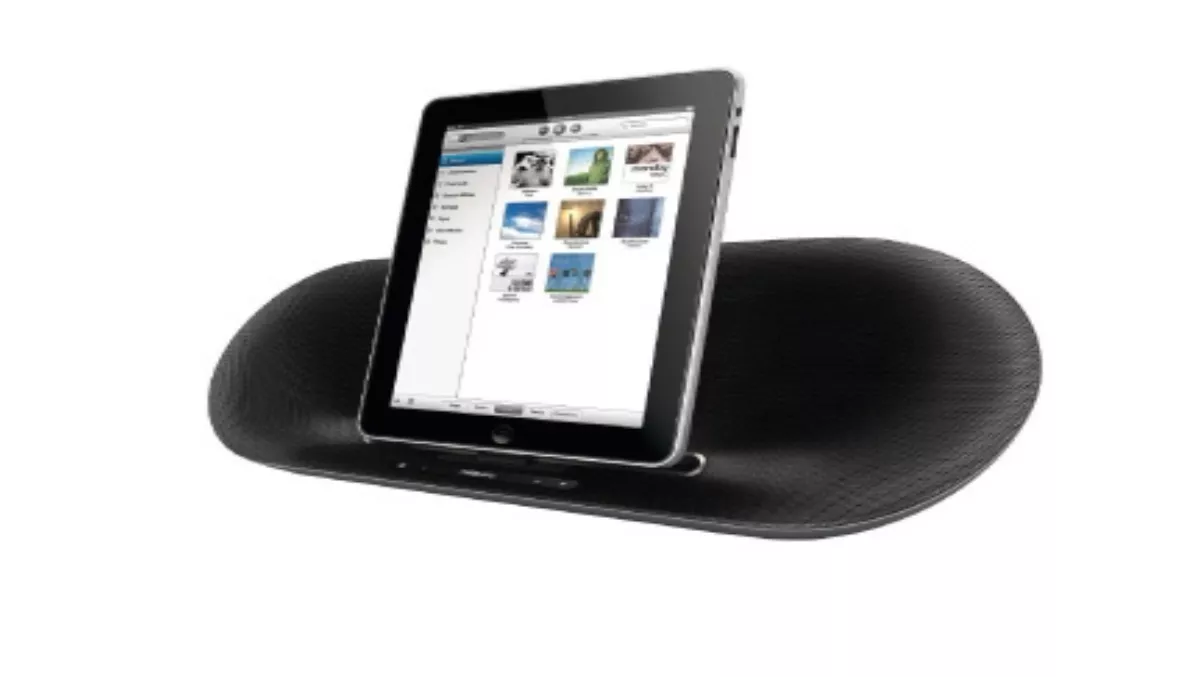 Review: Philips DS8550/10 iPad/iPhone Docking Speaker
Wed 1 Feb 2012
FYI, this story is more than a year old
With the rising popularity of the iPod and iPhone over the last few years, many speaker dock systems have appeared on the market. Now, with the iPad becoming a popular media platform not only for music but also movies and games, Philips has released an audio dock specifically designed to complement it.
The DS8550 is similar in external appearance to most speaker docks – slightly on the larger side of the range – and provides an impressive level of sound for its size. The speaker is supported by a free App which can be used to select music, adjust the equaliser and access the alarm functions of the unit.
Included with the speaker is an infrared remote, which is small and comfortable to use, allowing control of the volume and selection of music playlists remotely. The only consideration with the remote is that it has to be in front of and pointed toward the unit to work, other than that it is accurate and responsive up to 25 feet away.
Perhaps the biggest innovations that the DS8550 offers are the inbuilt rechargeable battery and Bluetooth connectivity. Boasting up to 5 hours of playtime, the battery (coupled with the easy carry handle), allows you to take your music wherever you like, while the Bluetooth inclusion allows you to synch many technological devices, such as iPads or laptops, that could use an external speaker for gaming or watching movies.
Pros
Built in rechargeable battery and carry handle
Multiple input choices (via Dock/Aux/Bluetooth)
Handy remote control
Cons
Infrared remote requires pointing directly at the unit
Conclusion:
If you are looking for a great speaker system to complement your iPad and other devices, the Philips DS8550/10 provides a wide range of features that will more than satisfy most users.