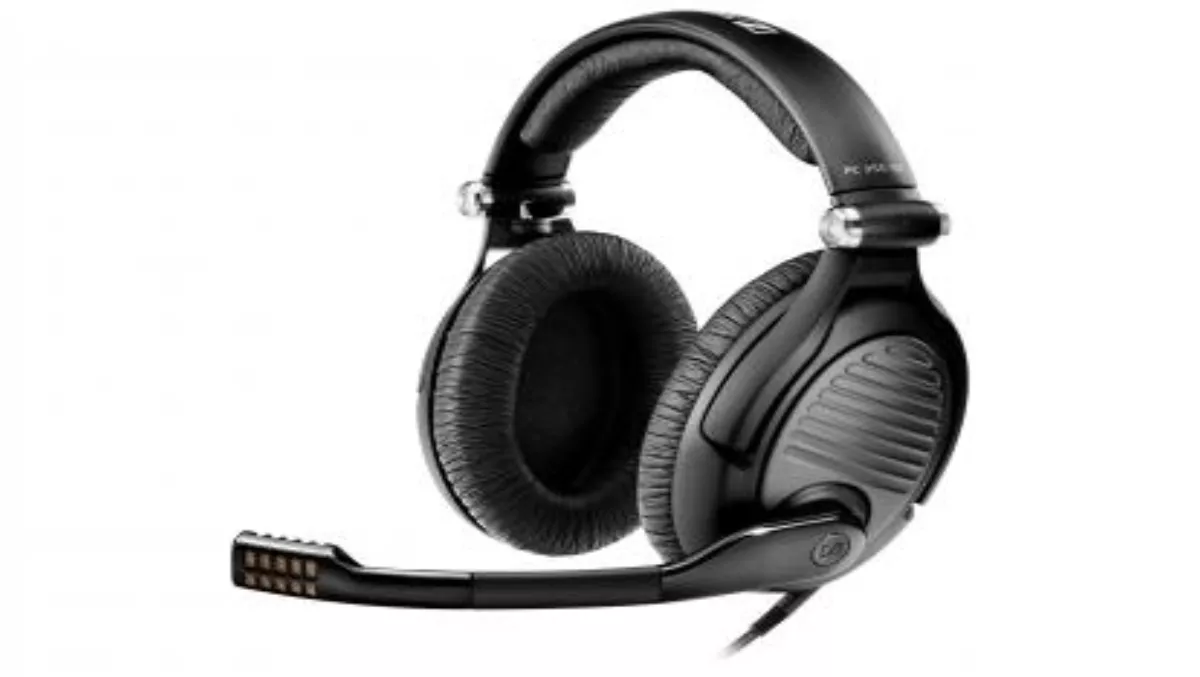 Review: Sennheiser PC 350 SE
01 Apr 2013
FYI, this story is more than a year old
When it comes to headphones, I wear them a heck of a lot. Probably more than most people; As a DJ with multiple radio shows throughout the week, as a gamer who's always got a headset on, or whilst at my work desk listening to music, I have always had a set of headphones around me.
So when I got my hands on the Sennheiser PC 350's, I was like a kid at Christmas. These looked to be a real treat to try out.
When looking at the specs, you'll see that they're a Binaural Enclosed Headphone, one of the best things about the design is how they feel when you're wearing them. The way the cups are designed they surround your ears so that they are just resting on your head, and not pressuring on your ears. This means that extended periods of use are more than comfortable.
As soon as you put these on and start to explore them, everything seems to be perfectly positioned and perfectly balanced. The microphone feels solid and well built. The volume control on the right hand side has a positive feel, and the control box is nice and light, and the cord is a great length so it can be tucked out of the way.
When it comes to the actually audio experience, I'm a harsh critic, but these were just a pleasure to use. With a frequency response of 15-28,000 kHz and an SPL rating of 112 dB you know these things will rock your eardrums. Whilst playing games like Battlefield 3 or other FPS's the 5.1 Surround was just phenomenal. Change to listening to music, and I guarantee you'll hear parts of the song you never knew existed.
The one thing I will say, is that the Sennheiser PC 350's are not your everyday entry level headset. Pricing at the moment is anywhere from $280 - $350. To get the best out of them you would be advised to have a decent sound card. In saying that though, I still maintain that they will outperform what you have at the moment.
The microphone when used in game, or whilst chatting on Skype had some of the best quality I've ever had. It actually made headset use a pleasure, rather than having to muck around settings for extended periods of frustration. The ambient noise cancelling of the mic whilst using in a room with others was a real god-send, anyone who has used a headset in a room where other people are talking or have a TV going will know what I mean.
Pros:
Absolutely great design
Sound quality is second to none
Great microphone
Cons:
Will need a decent soundcard to get the most of out
To sum this all up. I can hand on heart say, that it will take something amazingly brilliant to pry these off my head. I've used MANY headphones and headsets in my life, and these are the ducks nuts. Whether you're at home lying back listening to music and escaping the monotony of life or maybe you're running around a computer throwing birds at pigs, or trying to shoot someone across a battlefield, these are the headphones for you. Do yourself a favour, do your ears a favour, and go get yourself a pair
Score 5/5