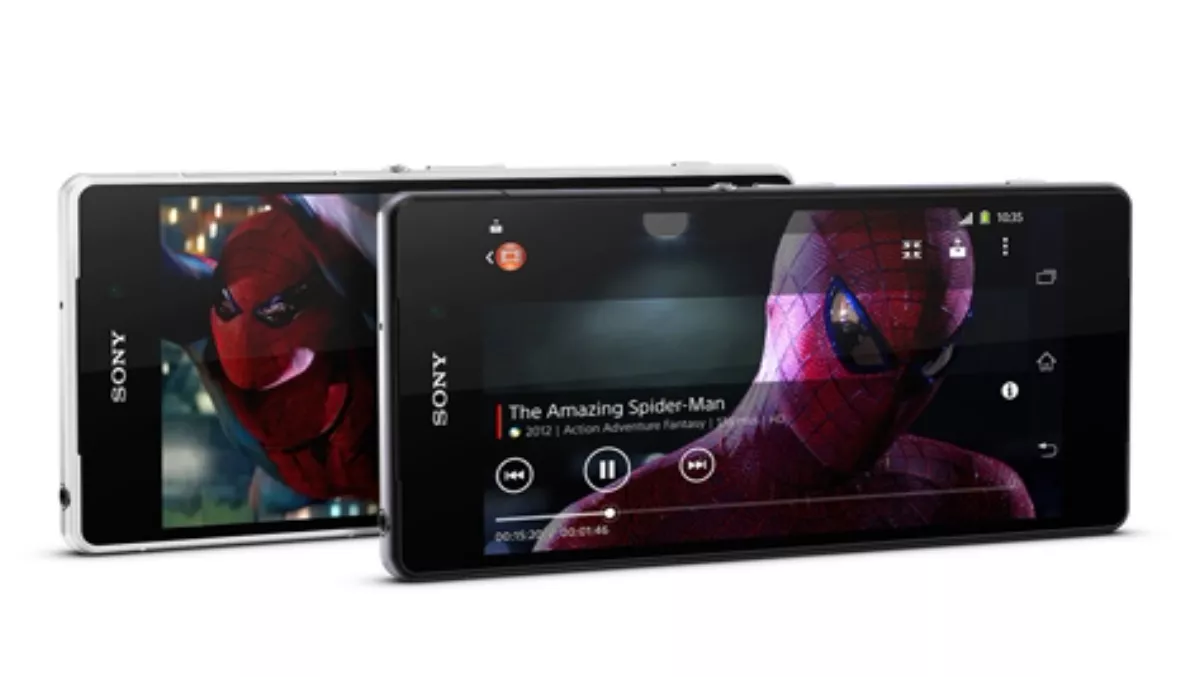 Review: Sony Xperia Z2
By David Williams,
30 Sep 2014
FYI, this story is more than a year old
No compromise for Sony's latest smartphone
Smartphones are all about compromise these days. Fitting a hi-res screen, camera and huge battery into increasingly lighter handsets isn't easy, and usually, something has to give.
Unless, you're Sony. The Xperia Z2 makes almost no compromises - on screen, sound, camera or battery life. So it sounds perfect, right?  It's very close.
The Z2 seems to have quality in abundance. It just isn't always the most practical choice.
With the Xperia Z1 barely seven months old, Sony could be accused of making only the smallest of  upgrades. However, the Z2 is more than  a made-over Z1, thanks to a new 5.2in screen which Sony has cleverly engineered into a thinner and lighter body. The 20.7MP sensor in the camera is also slightly bigger, capable of shooting 4K video and is full of new features.
The Z2 also runs the latest version of Android, KitKat, straight out of the box. But it's in its screen and camera that the Sony really shines.
The Z2 has improved screen performance over the Z1 immeasurably. Viewing angles on the new 5.2in IPS are pretty close to perfect.
Colours now appear more vivid thanks to Sony's Live Colour LED. Stick on a HD video and you'll also notice that the contrast is outstanding.
Emails, apps and the web look crisp and clean The viewing experience is further enhanced by the clear and loud stereo speakers, which Sony has moved to the front of phone and which can at last rival the HTC One for quality.
For a smartphone camera, the Z2 is capable of taking amazing photos and should come as no surprise considering it contains a 1/2.5in, 20.7MP Exmor RS sensor with an f/2.0 lens. Stills are excellent, well exposed and have high levels of detail - the autofocus is also speedy. Point the Z2 at any subject and, combined with its processing power and brilliant screen, it's like you're looking straight through the smartphone.
Sony's kept its already excellent manual controls. EV, ISO, white balance, focus modes and more are on hand for the times when you want to tinker with your shots.
Video can be recorded in 1080p and 4K and in both instances footage is seriously smooth, even when walking about, thanks to Sony's SteadyShot stabilisation.
If the HTC One M8 is taken out of the equation, the Z2 is easily the classiest Android phone on the market. It's beautifully finished, with smoothly rounded corners, an all-glass back and machined aluminium edges.
Compared to the Z1, it fits more screen into a lighter body, and with all the port flaps closed it has the same water resistance as its predecessor.
However, amazing design isn't the same as practical design, and it's here that the Z2 starts to fall down. Although it's heavy, it's not the weight that's the issue; rather, it's that the Z2's toughened glass build would work better scaled down as even a phablet can feel easier to use than the Z2.
There is a middle ground between design and practicality, and the Z2 cannot seem to find it. Therefore, this is a phone you will need to spend time with before you order. If the size and shape works for you, you'll love everything about the Z2.
Sony's customised Android interface does a much better job at compromising in the right places. Now layered on top of the latest version of the OS - Andoid 4.4, KitKat - it's one of the smartest and cleanest you can get.
Sony hasn't messed around too much and its Walkman, Movies and Music Unlimited apps are equally as user-friendly as Google's best. Sony has also picked up the best gesture-based tricks of its rivals and quietly added them to the Z2.
The Sony Z2 also excels in use, under the 'hood' is a speedy 2.3GHz Snapdragon 801 processor and 3GB of RAM.
The Z2's battery isn't boasting any new innovative features but it is excellent and will last the day.
Of the 2014 flagships released so far, the Xperia Z2 is clearly the stylists choice but also a choice where practicality has been given a backseat.