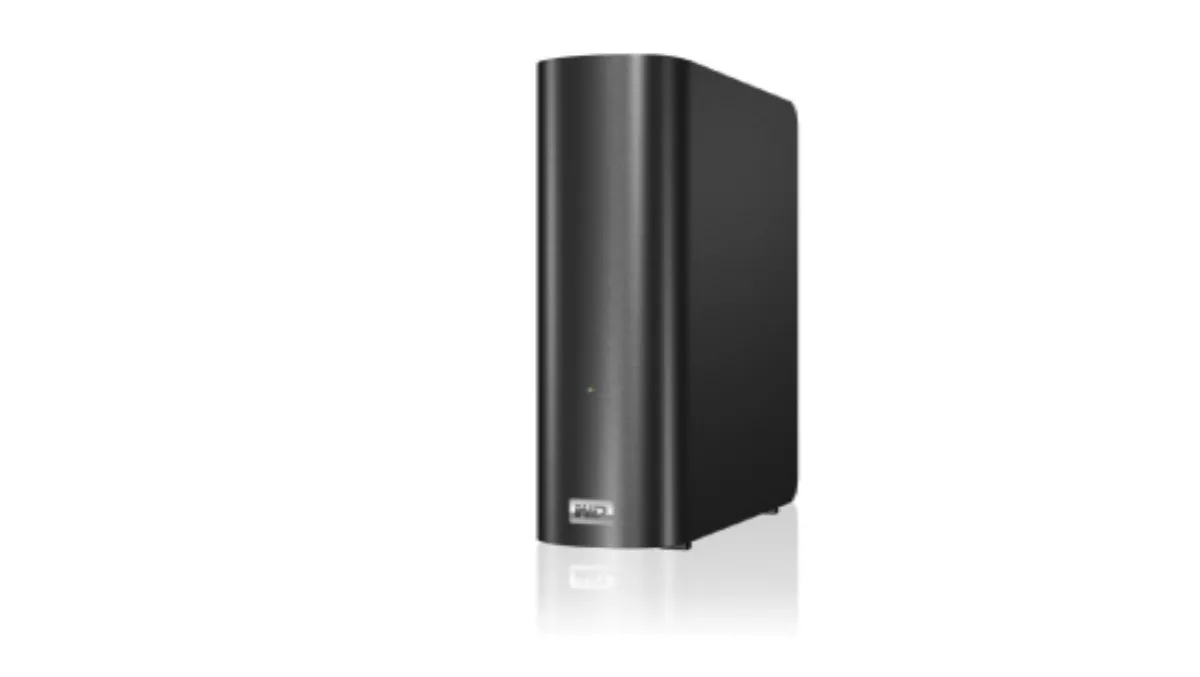 Review: WD MyBook Live Home Network Drive
Tue 1 May 2012
FYI, this story is more than a year old
The WD MyBook Live lets you store 120 Videos, 250,000 songs (as if anyone actually has that many!) or 200,000 photos. Pretty amazing.
The box comes stocked with a software CD for Windows and Mac, one page easy set up guide, technical support and warranty guide, the black WD Drive unit, one shielded Ethernet cable and power supply.
There are only two ports on the back of the unit – one power port and one network port – so you simply plug the Ethernet cable into your modem or router's spare network port and away you go.
The set up is extremely easy – three easy steps unpack the box and plug in the unit.  Then it is simply a matter of popping the CD into the computer drive and following the onscreen instructions.
Midway through installation, the below screen will pop up with the unit wanting to update the firmware. Click yes to proceed:
After the install, you get the following screen in your favorite web browser:
All options in this menu are fairly self-explanatory. Click "play" on the "Let us help you tab" to set up users and shares. You can also download the WD 2go app, which I did for my Android tablet. Apple WD 2go and WD photos apps are also available for iPod and iPad, allowing you to remotely connect to the drive when you are away from home, or on your Wi-Fi network when in range.  This is ideal for small businesses, as you have access to the stuff you want to share on the road.
Pros
• Very easy from set up to use, even for a beginner.
• Backing up your system is one of the most important things you can do, and I would definitely recommend the WD MyBook Live to do the job.
• Covers all the basics and then some.
Cons
None!
Verdict
Very good value and (I'll say it again) extremely easy to set up and very user-friendly.