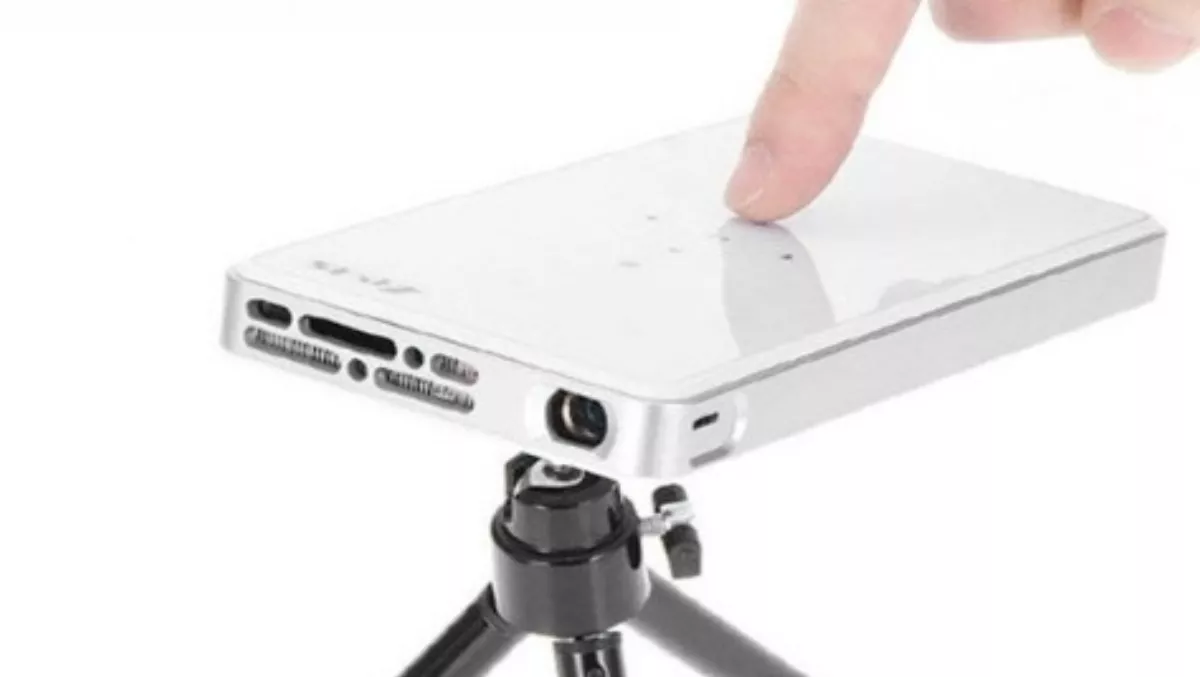 Review: Zeus Mini Projector
By Greig Strafford,
19 Mar 2015
FYI, this story is more than a year old
Mini projectors have been around a while, but the technology was never quite ready for them, however Zeus has brought a new mini projector to the New Zealand market, and there is a home for it here.
Mini projectors have been a fad, expensive, cumbersome, and mostly a waste of time, however as technology has advanced, the small LED based projectors are finding a place in homes and businesses across the country.
Zeus has released their mini projector which is the size of an iPhone Six Plus or Galaxy S5. It contains a battery giving a couple of hours of projection, enough for a movie or a few presentations.
And that is the Zeus Mini Projector's strength. Now you no longer need to try and find a way to plug your laptop into the company projector, connect it directly to the Zeus Mini Projector via HDMI, plug in a micro SD card or USB key, and project it with a 640 x 480 resolution. It might not seem much, but a 2m image is quite possible without looking grainy or poor quality.
It comes with a tripod and carry bag, and can easily fit in your bag or pocket. As it is chargeable via micro-usb, I'd suggest taking it on holiday with you, snuggling up and watching a movie.
The LED light source is powerful, but does need dim lighting or lights out to really show off its capabilities. The enclosed tripod can be a little tricky to get right, but that's easy to solve
Zeus Mini Projector – Summary
It's not going to be a HD barnstorming projector, but then again, you're not paying thousands of dollars for it. Great to lie in bed, fantastic for presentations on the fly, and a bloody useful piece of kit to keep in your toolbag.