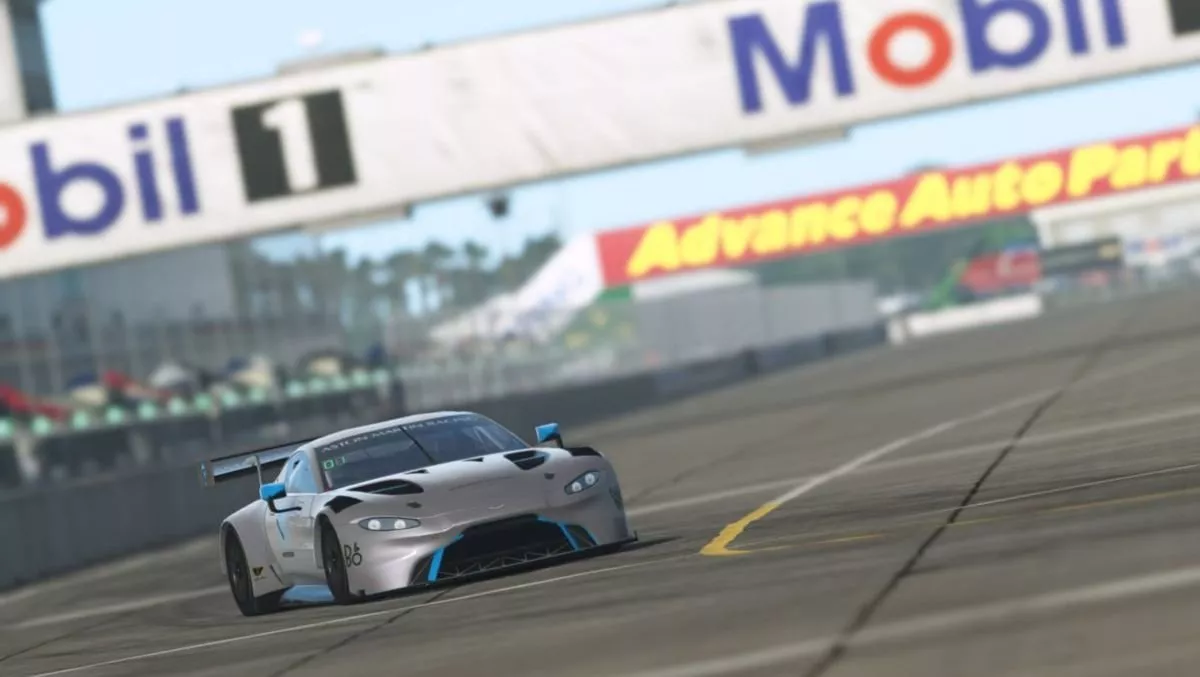 rFactor 2 entries to open for $1m World's Fastest Gamer prize
FYI, this story is more than a year old
A US$1 million prize is on offer for dedicated and ambitious esports racers, as rFactor 2 entries open for the World's Fastest Gamer competition kick off this week.
Running from August 6 (NZT) through to August 19 (NZT), keen esports racers who use the rFactor sim racing platform might just be able to race their way to the grand prize.
Competitors must firstly complete the online time trial run on the Sebring International Raceway course, offered through rFactor 2.
The top 20 racers will then race against each other in a 40-minute race, to be live-streamed on August 25 (NZT).
The winning rFactor driver will join eight hand-picked racers by the World's Fastest Gamer judging panel plus the winner of the Gear.Club mobile game time trial.
Although the winning driver will take away $1 million, there's also a US$10,000 prize pool up for grabs in the final race.
Indy 500 winner Juan Pablo Montoya is one of the judges.
"We've hand-picked a number of existing top racers from a number of other platforms but the talent pool is so deep in rFactor, we decided to use this competition to find the best of the best," says Montoya.
"The rFactor platform also gives us a unique insight into the contestant's skills – the simulator is so realistic it will really let us know who is up to the task of real-world competition."
"My fellow judge and World's Fastest Gamer series one winner Rudy van Buren came from rFactor, so I expect there are going to be a lot of racers who are extremely keen to follow in his footsteps."
Van Buren was the winner in season one and a judge in season two. He recently made his debut in the Porsche Supercup round at Hockenheim.
World's Fastest Gamer brings together the best esports racers on the planet for a chance to become a full-time racing driver.
Rather than concentrate on a single race platform, World's Fastest Gamer brings together races from sim racing titles rFactor2, Project Cars 2, Assetto Corsa and iRacing, console games GT Sport and Forza plus mobile game Gear.Club.
Mobile gamers are currently racing to qualify via the Gear.Club game available on both Apple and Android platforms. The Gear.Club competition runs until August 8.
The ultimate winner of World's Fastest Gamer will make the transition from gamer to racer to enjoy a full season of GT racing competition in 2020. They will compete at some of the most prestigious tracks in the world, including Spa-Francorchamps, Paul Ricard, Silverstone, and the Nurburgring.
"We're taking esports racing to new levels again for the second season of World's Fastest Gamer," says event founder Darren Cox.
"There are other esports competitions for each racing platform, but there is nothing like World's Fastest Gamer that brings together the best esports racers on the planet regardless of what game they compete on."
"There have also been prizes before that have offered the chance to do a single race – but this is the first time that there is a guaranteed full season of competition for the winning gamer."
Related stories
Top stories